Indigenous Affairs
Supporters push for Tokitae's return to Salish Sea after necropsy
Shock, outrage follow unexpected death of famed Southern Resident orca
August 21, 2023 at 6:20 p.m.
|
Updated August 22, 2023 at 2:41 p.m.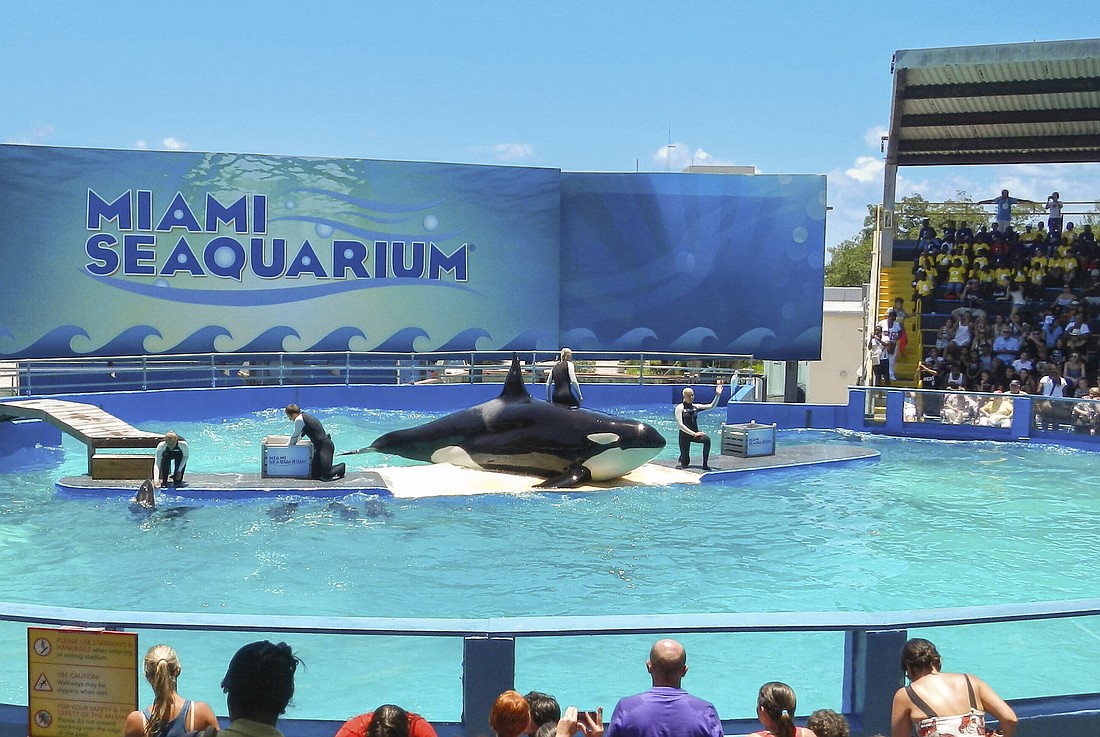 ---
---
Howard Garrett is still in shock. 
Throughout his decades of advocacy, Garrett, president and co-founder of the Orca Network, met Tokitae — the famed 57-year-old Southern Resident orca long-confined in the Miami Seaquarium — many times.
"It doesn't make sense," Garrett said Monday of her unexpected death. "I'm going through denial and anger. I don't see how this could have happened." 
Her death, announced by the seaquarium on Aug. 18, was jarring for Garrett, activists and supporters, particularly as health reports indicated the orca was in the best health she'd experienced in years. Videos shared on social media in recent weeks showed her frolicking, zipping through the water of her enclosure and playing with trainers. 
After her death, Tokitae was transported in a truck to the University of Georgia (UGA) where veterinarians and researchers are performing a necropsy on the 7,000-pound, 20-foot orca. 
Her body was taken to UGA because of an old agreement between the seaquarium and the university, founder of the nonprofit Friends of Lolita Pritam Singh told the Miami Herald. 
Early reports indicate she likely died due to a renal condition, according to social media posts by the seaquarium.
Tokitae, also known as Lolita or Sk'aliCh'elh-tenaut, spent 53 of her estimated 57 years in captivity in an 80-by-35-foot tank at the seaquarium. Advocates say she was just months away from being released into a net pen somewhere off the coast of Washington in the Salish Sea, close enough to the remaining 74 wild Southern Resident orcas, but still within reach of humans to help her hunt for salmon. Regulatory agencies, though, said that net pen proposal was likely another two years from fruition. 
Even so, Garrett, alongside members of the Lummi Nation and nonprofit organizations like Friends of Toki, hoped to one day see her swim with the other Southern Residents. 
"Toki's legacy is her family," Garrett said. "I think she would have rejoined them happily, and now she never can." 
Though plans to transport her across the country have not been made public yet, members of the Lummi Nation, Friends of Toki and Eduardo Albor, CEO of the Dolphin Company, have all committed to bringing her remains back to the Salish Sea. 
"I will go myself to take her to finally rest to where she comes from," Albor posted on the social media site X, formerly known as Twitter. "I came 18 months ago to @MiamiSeaquarium with a mission and will accomplish, one way or another." 
Albor and the Dolphin Company, which purchased the Miami Seaquarium in 2022, supported the plans to move Tokitae to a Salish Sea net pen, and publicly announced plans to do so in March this year, thanks to funding from Indianapolis Colts owner Jim Irsay. 
Albor did not return requests for comment prior to publication. 
Members of the Lummi Nation are hopeful. The tribe has long considered the southern residents their "relatives under the water," and members of the tribe fought to release Tokitae and other captive orcas in the decades since her 1970 capture in Penn Cove. 
"We're bringing her home," said Frederick Lane. "I called Raynell and we cried together on Friday, and I told her I'm going to do everything that I can to bring her home."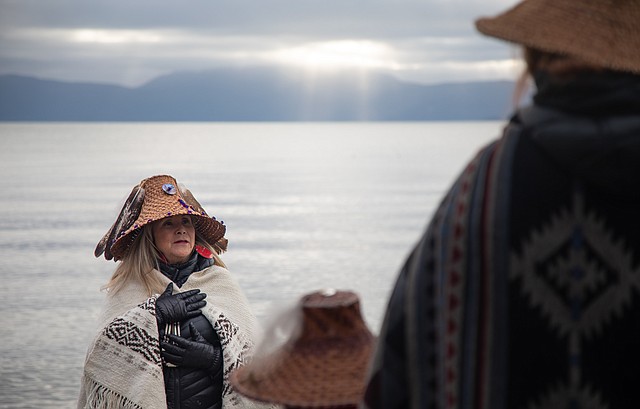 Raynell Morris, a longtime advocate for Tokitae and member of both the Lummi Nation and nonprofit Friends of Toki, flew straight to Miami when she heard the news Friday and told Lane they will bring her home for a proper funeral. 
"We're bringing her home," Lane repeated, adamantly. 
Tokitae was captured when she was just four years old in the infamous Aug. 8, 1970, Penn Cove roundup. That day, more than 80 orcas were herded into nets in the cove off Whidbey Island. Of those captured, five of them drowned and another seven were sold into captivity. Until her death, though, Tokitae was the oldest surviving Southern Resident in captivity and the second-oldest orca in captivity. 
In the late 1990s and early 2000s, efforts to release captive orcas, including Tokitae and Keiko — the star of the "Free Willy" franchise — took off after reports of horrific living conditions and killer whale suicides surfaced. 
For a while, Tokitae was housed with another Southern Resident named Hugo, though that orca suffered from psychosis, common in captive whales. Hugo died of an aneurysm in 1980 after repeatedly ramming his head into the walls of their shared tank.
After Hugo's death and subsequent necropsy, he was brought to his final resting place, kept secret, Miami Seaquarium staff said at the time, "to keep souvenir hunters from walking off with pieces of the corpse." 
That secret location: a landfill in south Miami-Dade County. 
"There's no way that will happen with Tokitae," Garrett said. "She was a celebrity. She was so well known. She was the headline attraction." 
Garrett, who has been working on the campaign to free Tokitae since 1995, recalled a moment when he and his wife brought pictures of the southern residents to show her in Miami. 
"This was in the '90s — '97 or '98 — and my wife had a snapshot of a new Southern Resident calf," he said. "It was just a little color print that she held in her hand, but Toki came right over and looked at it. She took great interest in that photo." 
Her eyes, he said, were captivating — almost human — and had a way of pulling visitors in. 
"It took people by surprise," Garrett said. "She had a way of looking at people with this deep understanding. It was with so much compassion and gentleness and keen awareness." 
Her legacy, Garrett said, is intrinsically tied to the remaining, endangered Southern Residents. Protecting them is just the next chapter in her story. 
"We're going to double down on efforts to help her family by promoting every kind of salmon restoration," he said. "Especially chinook, because that's what they depend on and that's what there's not enough of."
The remaining Southern Residents were declared endangered in 2005 after decades of live capture, environmental degradation, reduced prey availability and ongoing noise disturbance from boats resulted in falling populations. 
This story was updated Tuesday, Aug. 22 at 2:41 p.m. to include additional details about Tokitae's necropsy at UGA.