Fire
British Columbia fires: How to help
Where to donate money for displaced residents and pets
August 21, 2023 at 12:13 p.m.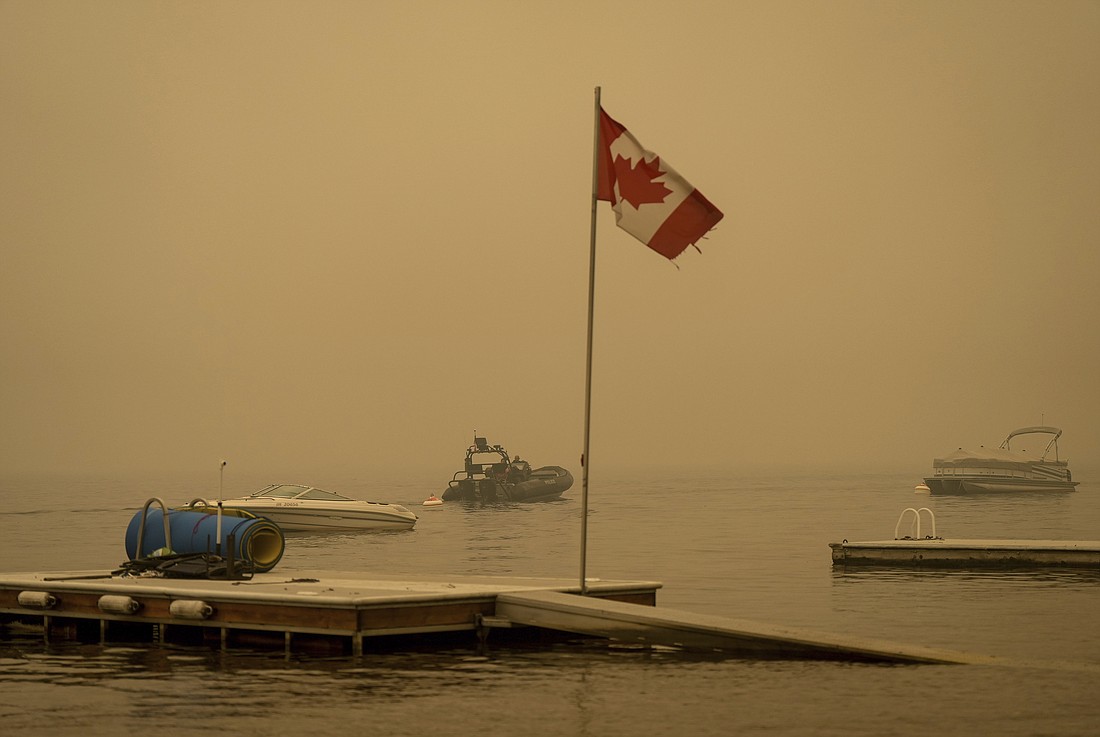 ---
---
Tens of thousands of people evacuated homes across British Columbia as firefighters battled raging wildfires throughout Canada on Sunday, Aug. 20. Officials say 2023 is the worst fire season on record for the area.
Officials are asking for donations to local food banks or other verified nonprofit donation sites to help those who have been displaced. Here is a partial list:
United Way British Columbia: Donate money to the United Way for BC Wildfire Recovery Fund here. Funds are used for food and mental health support.
Canadahelps.org has put together a list of charities:
Central Okanagan Food Bank in Kelowna, B.C. An emergency food relief fund has been set up.
Canadian Red Cross in Ottawa: Wildfire Fund Appeal.
The Salvation Army British Columbia Division: Support for first responders on the front lines.
Disaster Aid Canada in Ladysmith, B.C.: B.C. Wildfire Support 2023. Support for affected communities.
GLOBALFIRE in Etobicoke, Ontario: Canada Wildfire Appeal. Funds will be used to procure firefighting skids, self-contained firefighting apparatus that is easily transported.
British Columbia SPCA, Animal WIldfire Emergency Care:  Support for pet guardians affected by fires. Money will be used for emergency boarding, food and supplies.