Recreation
New trail, bridge lead to sandy beach at Larrabee State Park
Path allows for safe, legal access to Clayton Beach
August 19, 2023 at 5:00 a.m.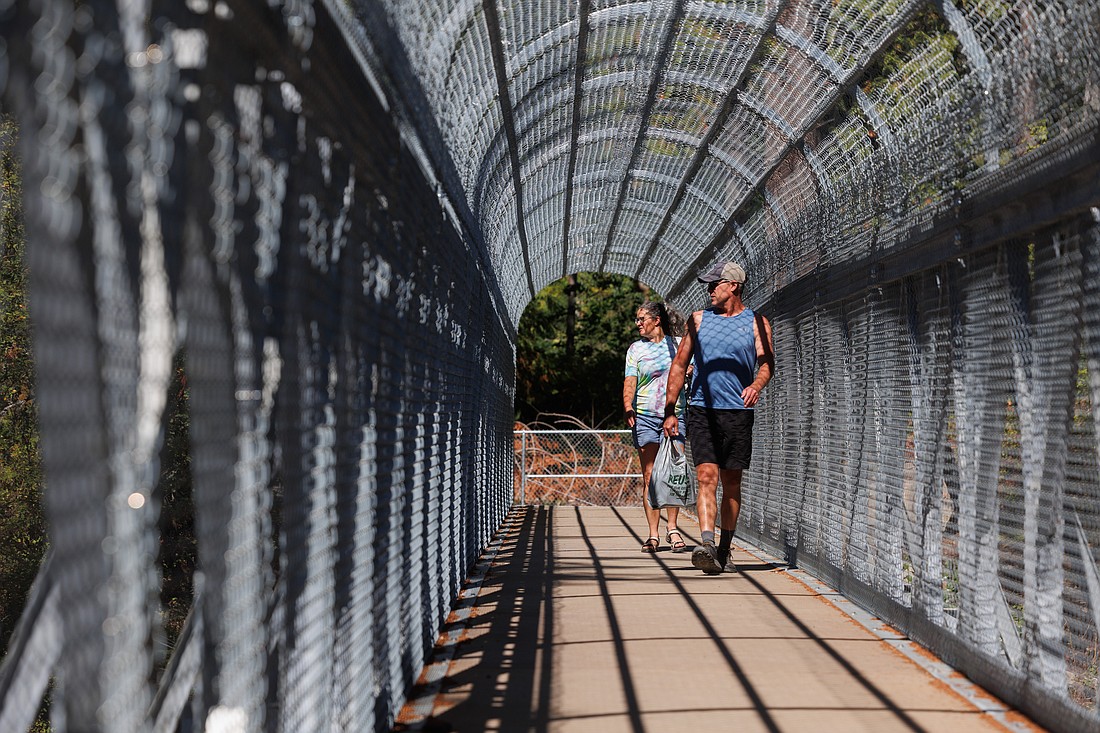 ---
---
Visitors to Larrabee State Park can now enjoy a new trail and bridge that connects the park to Clayton Beach. 
The old trail used to lead people across a set of railroad tracks that was dangerous and illegal. Larrabee State Park aide Eric Newell said the trail was rerouted, repaved and covered with gravel. Now three-quarters of a mile long, the trail leads to the bridge and down some stairs to get to the beach. 
The renovation was largely done by EarthCorps, which started working on the trail in November 2022. After being contacted by Washington State Parks, EarthCorps planted more than 1,300 native plants to restore the social trails that had been eroded throughout the years. The path was originally supposed to be opened in June, but was pushed back, Newell said.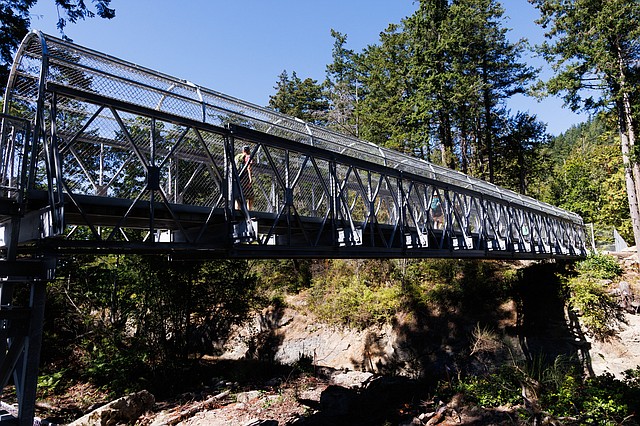 Newell mentioned that Clayton Beach is unique for the area as it has actual sand, an uncommon trait among nearby beaches. Since the opening of the route, Newell has already noticed a lot of people utilizing and enjoying the trail. 
"The bridge is really cool. You can stand over the train and watch it go by under you. People seem to really like it," Newell said. "There are a lot of people who come and ask questions about the new trail. It's a lot more popular than it was." 
Larrabee State Park is Washington's first official state park, having opened in October 1915 when Frances Larrabee donated 20 acres of land to the state.  
Originally named Chuckanut State Park, the park officially became Larrabee State Park in 1923. Frances and her son, Charles, donated an additional 1,500 acres of land. Now the park spans 2,748 acres in Whatcom County and into Skagit County, where Clayton Beach is located.