Housing
Officials break ground on center for unhoused people
The Way Station to open next year in Bellingham
August 18, 2023 at 5:22 p.m.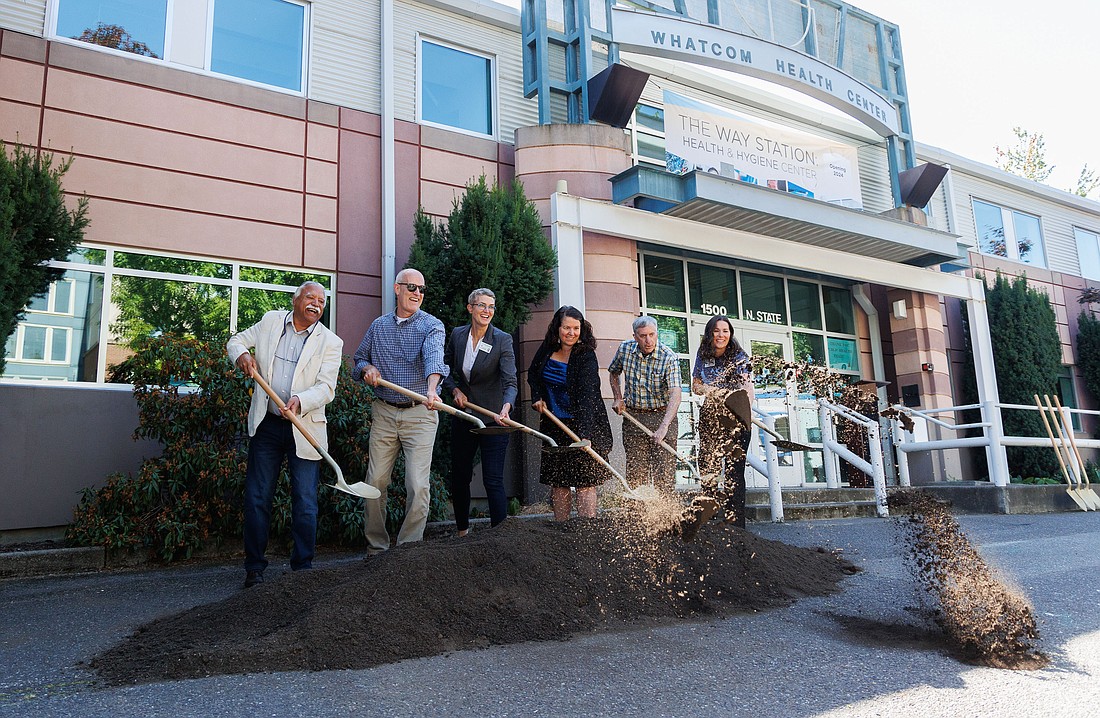 ---
---
Construction work on a new service center for unhoused people in Bellingham has already begun, but public officials grabbed golden shovels Friday, Aug. 18 for a ceremonial groundbreaking outside the former Whatcom Health Center at 1500 N. State St.
The event brought together local, state and federal officials, and social-service leaders who partnered to make The Way Station happen. 
The center will open sometime next year with 17 respite beds for patients discharged from PeaceHealth St. Joseph Medical Center who need time off the streets to recover from surgeries and other hospital procedures. Unity Care NW will offer showers, bathrooms and laundry facilities, and the Opportunity Council will help homeless people find housing.
State Sen. Sharon Shewmake, a Bellingham Democrat, secured $4 million for the project in the state's capital budget. The total construction cost is $12.6 million, according to Unity Care NW.
"This is going to be something that … makes people's lives better, and makes our community safer and healthier and more robust," Shewmake said at the groundbreaking ceremony. "I couldn't be more thrilled to support this project."
U.S. Rep. Rick Larsen, who brought another $2 million to the project as a federal earmark, said Congress needs to do more to combat homelessness, through job-training and affordable-housing programs.
"There's more we can do to help people experiencing homelessness, and so we have to invest in solutions like this," Larsen said.
Whatcom County Executive Satpal Sidhu said he resisted calls to sell the old Heath Center and pushed to have the county provide the building for The Way Station. 
"This is the right thing to do and the right place to do it," Sidhu said, "because this is downtown — all the services, everything is available (where it's needed)."
The county council also directed $4 million toward renovations, according to a Unity Care NW press release.