The A-List
Amy's picks: Musical pioneers, theater, waffles and beach time
A curated selection of happenings in Whatcom and Skagit counties
August 17, 2023 at 5:00 a.m.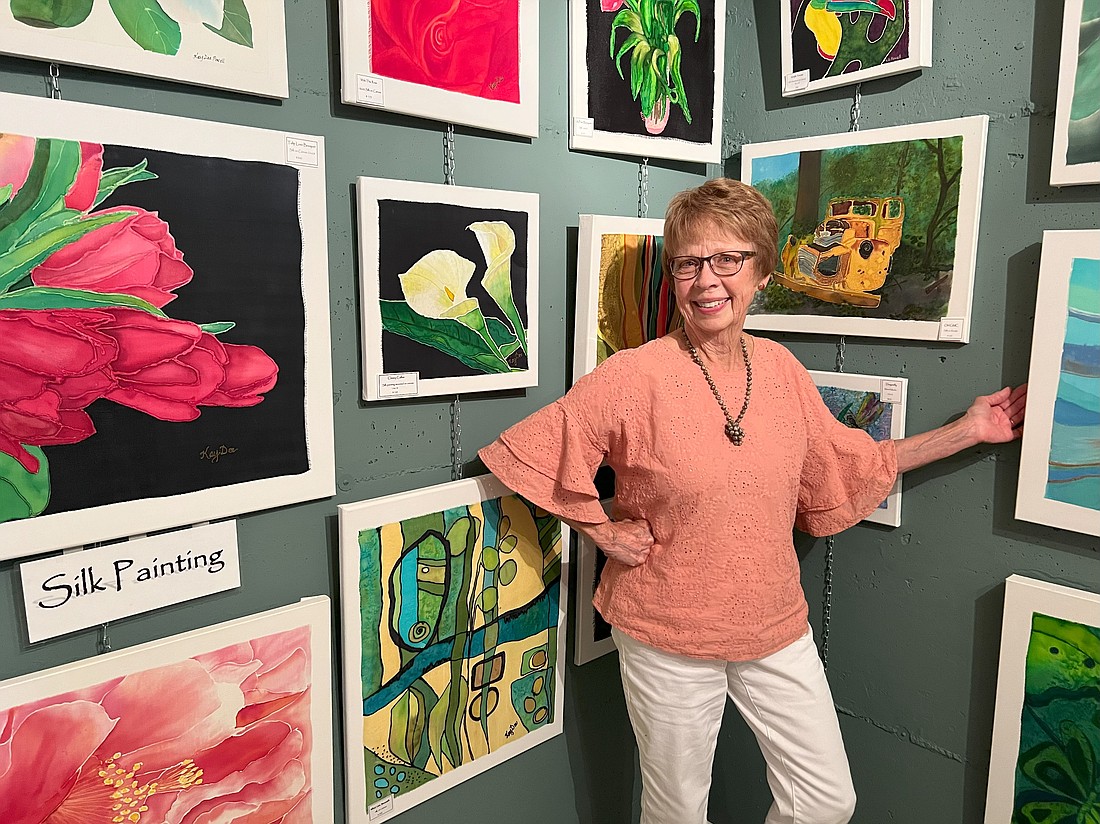 ---
---
AMY'S PICKS 
Lydia Pense and Cold Blood
7:30 p.m. Thursday, Aug. 24, Lincoln Theatre, Mount Vernon 
I'm not trying to pit one legendary artist against another one, but Judy Collins' Friday, Aug. 25 show at the Lincoln is all but sold out, and Pense's has scores of tickets remaining. What gives, people? Are you not aware these Bay Area musical pioneers known for creating "East Bay Grease" are likely to bring the house down with their funk-rock sounds?
Although Cold Blood has seen members come and go since Pense's debut at the Filmore in 1969, the current ensemble has been together for nearly 20 years. And Pense — who has been compared to everyone from Janis Joplin to Aretha Franklin — is still going strong. Tickets are $24–$39, and did I mention many of them remain? Info: lincolntheatre.org.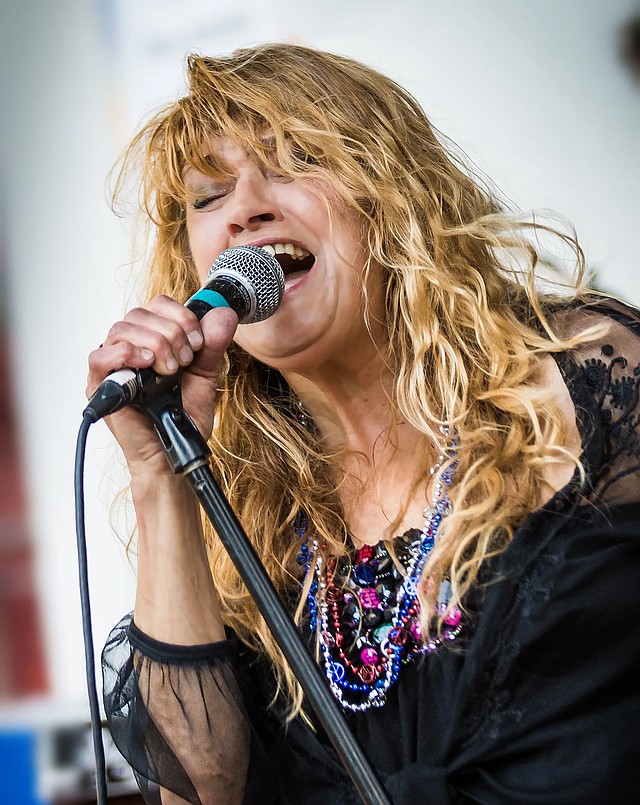 The Wave Studio Art Tour
Aug. 25–27, throughout Blaine
To feel like a very important person, purchase tickets to the opening night gala of this second annual event, with the kickoff taking place from 6–9 p.m. at the Blaine Boating Center, 235 Marine Drive. For $25, you can hobnob with participating artists from the Blaine, Birch Bay and Semiahmoo areas, sip on wine, nibble on fancy appetizers, enjoy the waterfront view and bid on silent auction items. 
If you can't make the opening, don't fret. From 10 a.m. to 5 p.m. Saturday and Sunday, a number of artists will throw open the doors of their home studios for this free, self-guided tour. I've said it before, and I'll say it again: There is no better way to understand the creative process than by being in the place where painters, sculptors, photographers and others create their work. Additionally, public venues highlighting (and selling) some of the artists' work will also take part in the tour. Info: blainebythesea.com.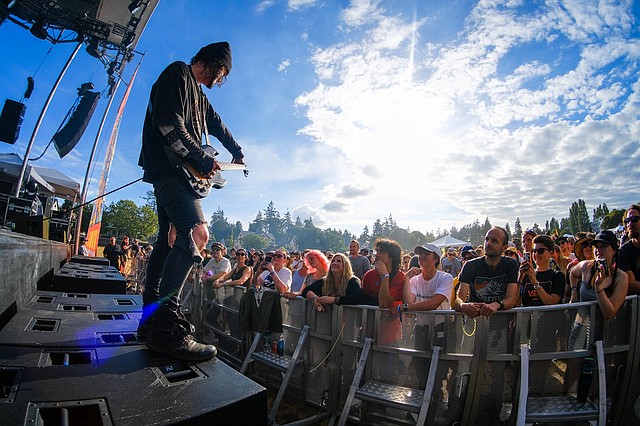 THING Festival
Aug. 25–27, Historic Fort Worden, Port Townsend
It's a bit of a stretch to head to Port Townsend for only a day trip, but last time I checked, tent camping and RV camping at the historic park were still available.
Produced by Seattle Theatre Group, the all-ages event is curated with the entire family in mind. Youths 12 and under are free, and they'll find plenty to do among a lineup of concerts, interactive art installations, lantern parades, and community-centered performances, programming and workshops. Plus, the state park boasts more than 2 miles of sandy saltwater shoreline, so if the crowds get to be too much, you'll be able to make a temporary escape. Prices vary. Info: thingnw.org.
PNWaffle Festival
11 a.m. to 5 p.m., Aug. 26, Commercial Street Plaza
I've never been a huge chicken-and-waffles fan, but I can totally get behind a festival dedicated entirely to crispy cakes of batter that soak up whatever you top them with. Be it syrup, butter, lemon curd, avocados and tomatoes, bacon, peaches and honey, or blueberries and yogurt, the possibilities border on endless. 
But I digress. Waffles in Paradise will be hosting this annual event in downtown Bellingham, featuring both sweet and savory waffle-related food trucks and booths, live music with the Tea Seas Trio and Jan Peters, and a world music DJ. Additionally, expect a pop-up art gallery, vendors, and a waffle bake-off competition. Admission is $10. Info: wafflesinparadise.com.
Fidalgo Bay Day
11 a.m. to 3 p.m. Aug. 26, Fidalgo Bay Resort, Anacortes
Spoiler alert: A live mermaid named Corra will be in attendance at this educational and entertaining event put on by the Skagit Marine Resources Committee, but don't tell your kids about her so they can be surprised.
Corra will share details about her underwater habitat beneath the Salish Sea, but that won't be the only way visitors can learn about local estuaries and marine life. Attend beach seining demonstrations, touch living marine creatures at an underwater zoo, have kids visit craft tables, and learn about area projects and volunteer opportunities. Grab food at a no-host traditional Coast Salish salmon barbecue lunch, and taste free samples of local seafood from the likes of Bob's Chowder Bar, Secret Cove Restaurant, and Taylor Shellfish. Entry is free. Info: skagitmrc.org.
Dog Days of Summer
11 a.m. to 3 p.m. Aug. 27, Whatcom Humane Society, 2172 Division St.
I don't have a dog, but attending this annual event set in the large field behind the Whatcom Humane Society could change my mind. Maybe that's because I'm a sucker for canine contests, and this daylong happening has plenty of them. From dog/owner musical chairs to dog/owner lookalike contests, best tail/body wag, best ears, best bark, and a "so ugly you're cute" contest, it looks to be doggone fun.
Other activities of note: An animal caricaturist will be on hand, and there will be places for your pets to play, cool off, get their photos taken and play "Paw-Casso" by painting (don't ask me how this works, I can't tell you). Vegetarian food vendors will also be selling their fares, and attendees can find out more about who the event benefits — namely the domestic, wild and farm animals in Whatcom Humane Society's care. Entry is free; please read more about the guidelines for the event to decide if you should bring your pet along. Info: whatcomhumane.org.
Beats on the Bay
6 p.m. Tuesday, Aug. 29, Bellingham Bay
Judging by the fun photos of the Community Boating Center's earlier August event combining music, watercraft and fundraising, the second "floating concert" in the fundraising series should provide for a heckuva good time.
Want to take part in the fun? You can do so in a variety of ways. Procure $60 tickets to board the Schooner Zodiac, which will anchor in front of the Taylor Street Boardwalk with Rubatana Marimba providing live music, or pay $30 to rent a boat and paddle out from the boating center to where the action is. If you're on shore, a suggested donation of $10 per person would be greatly appreciated. You'll be helping the nonprofit foster small-watercraft education and access — not to mention marine stewardship — so pony up. Info: boatingcenter.org or schoonerzodiac.com.
ALL EVENTS 
Friday, Aug. 18
Noisy Waters Mural Festival 
Aug. 18–20, Bellingham waterfront, 298 W. Laurel St. 
Live mural painting will be part of this inaugural event featuring on-site artists, spray painting workshops, music, an interactive kids wall, parties and inspiration. Portable walls will be auctioned off at the end of the event, and a 150-foot-long mural featuring artists from seven tribes across North America. Entry is free and open to the public. Info: noisywatersmuralfest.com. 
Summer Farmers Market
3–7 p.m., Rome Grange, 2821 Mt. Baker Highway
In keeping with their mission to promote agricultural-community interested, the Rome Grange will be hosting this market every Friday through Sept. 22. Info: romegrangewhatcomcounty@gmail.com. 
Story Pole Fundraiser 
5–7:30 p.m., Hotel Leo, 1224 Cornwall Ave.
Children of the Setting Sun will host this fundraiser with Lummi Nation artist Jason LaClair. The muralist and carver is nearing completion of this unique art object, and the event is designed to help answer questions about who will receive the story pole, if it will be a gift or a donation, and more. Info: settingsunproductions.org. 
Kevin Murphy and Friends
5:30 p.m., FireHouse Arts and Events Center, 1314 Harris Ave.
Singer-songwriter Louis Ledford and vocalist Norah McLaughlin will join this longtime poet and musician for a selection of original songs and covers. Entry is free, but cash donations of appreciation will be gladly accepted. Info: firehouse-aec.com. 
'Chicago: The Musical'
Aug. 18-20, 7 p.m., New Prospect Theatre, 207 Prospect St.
Little Lemon Productions presents the teen edition of this world-famous musical Friday through Sunday. The production is designed to redefine the look most commonly associated with the show and is geared toward what happens when women are in charge of their own stories. Tickets are $15. Info: newprospecttheatre.org. 
DownTime Comedy Hour
8 p.m., DownTime Taps, 1730 LaBounty Drive, Ferndale 
Nikki Kilpatrick will host this new stand-up comedy event starring Adam Tiller and feature Joel O-Connor with Brett Emerson. Tickets to the 21-plus event are $10 per person. Info: eventbrite.com. 
Kristin Key
8 p.m. The Blue Room, 202 E. Holly St.
Key, a musical comedian and host of the weekly podcast, "Kristin Knows Blank," will bring her stand-up comedy chops to the stage tonight. Cory Michaelis will host, and local comedians will open for Key. Tickets are $15–$35. Warning: There will be some R-rated material. Info: blueroombham.com. 
Saturday, Aug. 19
Dockside Market
10 a.m. to 2 p.m., Squalicum Harbor, Gate 5
Local fisherfolk will be selling their fresh and frozen wares at this twice-monthly market. Visit the dock early to find the best selection of seafood options. Details and participating vendors and products are posted 24 hours ahead of sale days. Info: bellinghamseafeast.org. 
Bellingham Farmers Market
10 a.m. to 2 p.m., Depot Market Square, 1100 Railroad Ave.
Approximately 90 vendors from Whatcom and Skagit counties are on site at this weekly market, which continues every Saturday through Dec. 16. Info: bellinghamfarmers.org. 
Creative Avenue Market
10 a.m. to 3 p.m., Azusa Garden Center, 14904 state Route 20, Mount Vernon
More than 30 local artists and crafters will be selling their wares at this special event — which will also include all of the indoor and outdoor plants the nursery has to offer. Attendance is free. Info: creativeavenuenw.com. 
Fly Day
10 a.m. to 4 p.m., Heritage Flight Museum, 15053 Crosswind Drive, Burlington
Commemorate the historic date World War II reached its end with Japan's surrender at "V-J Day." Experience the sights and sounds of the museum's fleet of World War II-era trainer, bomber and fighter aircraft, explore exhibits, grab a meal a the food truck and more. Admission is $5–$12 (free for members and kids under 5 years old). Info: heritageflight.org. 
Reefnet Festival
11 a.m. to 8:30 p.m. Saturday, Aug. 19, Legoe Bay, Lummi Island
The Salish Center for Sustainable Fishing Methods hosts this seventh annual event with a Lummi Nation blessing, informational and craft booths, a dedicated area for kids, a raffle, live music, short boat trips around the gears, food and beverage options, and possibly fish sales. A shuttle van will be on hand to drive people to and from the ferry dock. Entry is $10. Info: salishcenter.org. 
Waterfront Makers Market
Noon to 6 p.m., Bellingham waterfront
Bellingham Makers Market will host this event taking place during the Noisy Waters Mural Festival. Support dozens of local makers, eat food truck fare, sip on craft brews and check out the new Portal Putt. Entry is free. Info: bellinghammakersmarket.com. 
Artist Talk with Vikki Jackson
1 p.m., Allied Arts, 1418 Cornwall Ave.
As part of the group exhibit "Nature's Kingdom," Jackson will discuss her art and inspiration and answer the questions of the curious. Entry is free. Info: alliedarts.org. 
Bellhaven Jazz Festival
1–7 p.m., Samson Estates Winery, Everson
The Jazz Project hosts this 12th annual event, which will kick off with the Bill Anschell Standards Trio, followed by Blues Union, the Brian Cunningham Quartet, and Jovino Santon Neto Quarteto. Entry is $10 for students, $20 for general (free for Jazz Project members). Info: jazzproject.org. 
Mt. Baker Peace Festival
1–10 p.m., 3290 Thornton Road, Ferndale
This blues-focused event returns after a three-year hiatus, with music by the J.P. Falcon Band, C.C. Adams Band with Mary Ellen Lykins, Jimmy D. Lane, the Walrus, and Badd Dog Blues Band. A barbecue potluck begins at 6:15 p.m. Suggested donation to the event is $30 per person or $50 per couple. Info: drumfire@aol.com. 
Artist Talk with Julie Paschkis
2 p.m., I.E. Gallery, 5800 Cains Court, Edison
Paschkis will talk about her solo exhibit, "A Sip of Mysteries," which includes paintings of labels for imaginary elixirs and potions. There are also 23 paintings comprising a new tarot — the Aurinka Arcana of the Parrot. The works will be on display through August. Info: ieedison.com. 
Ferndale History Walk
2 p.m., Pioneer Pavilion, 2007 Cherry St.
Join Connect Ferndale for a 2-mile walking tour and learn some of the city's history related to communities of color. Explore parks and downtown landmarks while learning about the important contributions of Indigenous, Black, Latino and Asian communities. The walk is flat and wheelchair-accessible. Info: cityofferndale.org. 
The Davanos
3–8 p.m., Camano Island Yacht Club, 129 N. Sunset Drive
Hear classic rock, blues, country and originals when the ensemble who was voted Seattle's best rock band in 2018 performs two sets at this outdoor concert. The show will feature a special appearance by Rock & Roll Hall of Fame member Roger Fisher, a founding member of Heart. Tickets are $35 and include a boxed lunch. Info: camanoislandyc.com. 
Arts Fundraiser
5 p.m., Heart of Anacortes, 1014 4th St.
The Savage Blues Band will perform at the 17th annual Rick Epting Foundation For the Arts event honoring local musician John Savage, who died in 2019. The first hour will highlight recordings of John's music, and the second hour will be live. John's son, Tom, has taken on the leadership of the band. Info: theheartofanacortes.com 
Fairhaven Outdoor Cinema
6:30 p.m., Fairhaven Village Green
Guitars and Gratitude will present live music at this summer film series before "The Princess and the Frog" screens at sunset. The music and movies conclude with music by Bird Cage and a screening of "The Princess Bride" Saturday, Aug. 26. Entry is $7–$8. Concessions will be available for purchase. Info: enjoyfairhaven.com. 
The Jazz Explosion
7 p.m., Blaine Performing Arts Center, 975 H St.
As the culmination of Whatcom County Library System's Whatcom Grooves summer concert series, this free event will feature an ensemble led by jazz drummer and innovator Jerry Steinhilber, featuring some of the Pacific Northwest's most in-demand artists. Info: wcls.org. 
Comedy Night
8 p.m., Station 49, 4620 Birch Bay Lynden Road
Expect jokes about what it's like to be a sober parent when Olympia-based stand-up comedian Sam Millerman — the runner-up in the 2021 Seattle International Comedy Competition — comes to Birch Bay. Tickets are $15. Info: station49.fun.
Sunday, Aug. 20
Big Band Bonanza
Noon to 5 p.m., Fairhaven Village Green, 1207 10th St.
The Bellingham-based big band, Swing Connection, will be joined by Skagit Swings, and the Anacortes band A Town for an afternoon of music. Come out and listen to songs from the 1920s through the early 2000s. Entry is free; donations are welcome. Info: swingconnection.org. 
Monday, Aug. 21
Guffawingham
8:30 p.m., Boots Bar and Lounge, 1263 Barkley Blvd.
This weekly stand-up comedy show has returned from the ashes and can be attended every Monday. Each show will feature a host, and people can show up early to sign up for a slot on the roster. Info: Facebook.com/guffawingham. 
Tuesday, Aug. 22
History Sunset Cruise
6–8 p.m., Bellingham Cruise Terminal, 355 Harris Ave.
Join the Whatcom Museum every Tuesday through Sept. 12 for this popular summer cruise, which takes locals and visitors aboard the 100-foot Victoria Star tour boat. Participants get close-up views of parks, businesses, industry and neighborhoods from Bellingham Bay, with historian Brian Griffin serving as the tour guide. Tickets are $35–$40. Info: whatcommuseum.org. 
Wednesday, Aug. 23
Night Market by the Sea
5–9 p.m., G Street Plaza, Blaine
Peruse an eclectic mix of local produce, handmade crafts, jazzy accessories and baked goods at this open-air event taking place the second and fourth Wednesday of the month through August. Info: blainechamber.com. 
Thursday, Aug. 24
Barkley Market
11 a.m. to 2 p.m., Barkley Village Green, 2215 Rimland Drive
Local vendors will be on-site for this weekly market, which continues through Aug. 31. Additionally, there will be live music and food truck options for lunch, so bring the family along for a picnic. Info: barkleyvillage.com. 
Friday, Aug. 25
Judy Collins
8 p.m., Lincoln Theatre, Mount Vernon
Only wheelchair and/or specifically held seats remain for this concert by the award-winning singer-songwriter known for her sublime vocals and social activism. Collins has been making music for more than 50 years and is still in top form. Tickets are $56–$76. Info: lincolntheatre.org. 
Afterglow Comedy Hour
9 p.m., Stemma Brewing Co., 2039 Moore St.
Nikki Kilpatrick hosts this monthly event, which tonight will feature Emma Jones, Jay Markovitz, Tony Meyer and headliner Brett Emerson. Advance ticket purchase is required. Tickets are $10. Info: stemmabrewing.com. 
Saturday, Aug. 26
Summer Market
10 a.m. to 4 p.m., Home Farm, 8020 Kickerville Road, Blaine
Expect more than 40 artisans will be for this seasonal event, which also includes a farm stand, activities for kids (including free tractor train rides), U-pick blueberries, food trucks, a coffee truck, self-guided farm tours and more. Entry is free. Service animals only, please. Info: homefarm.farm. 
Fix-It Fair
Noon to 3 p.m., Ohio Street Workstudios, 112 Ohio St.
Bring your favorite things back to life at this fair where volunteers will be offering small appliance repair, bike repair, clothing mending, knife sharpening and houseplant triage. All services are free or by donation. Please keep in mind repairs will be limited to small repairs and tools available on-site. Info: pumpedbellingham.com. 
Old Town Art Stroll
Noon to 5 p.m., Old Town Bellingham
Check out independent visual artists' studios, artist cooperatives, galleries, a music school, a framer, sidewalk art and creative pop-ups such as buskers and other art-focused events hosted by neighborhood businesses. The free, family-friendly event takes place on the fourth Saturday of every month. To take part, contact Rebecca Meloy. Info: rebecca@rebeccameloy.com. 
Greta Matassa
7:30 p.m., Jansen Art Center, 321 Front St., Lynden
This Seattle Jazz Hall of Fame inductee brings her big voice to the center's Chamber Hall stage for this concert. Tickets are $25. Info: jansenartcenter.org. 
LeRoy Bell
5–9 p.m., Eagle Haven Winery, Sedro-Woolley
Soul, R&B, blues and rock will be on the lineup at this fundraiser for the Boys & Girls Club of Skagit County. General admission is $40, VIP admission is $50. Info: skagitclubs.org.  
Before heading out to attend in-person happenings, check with individual venues to make sure the event is still taking place as scheduled.
The A-List appears weekly. To submit an event for consideration, email calendar@cascadiadaily.com.