Community
Bellingham businesses, events support relief efforts for Maui fire victims
Make a donation, buy a lei or a pint
August 16, 2023 at 3:06 p.m.
|
Updated August 17, 2023 at 5:27 p.m.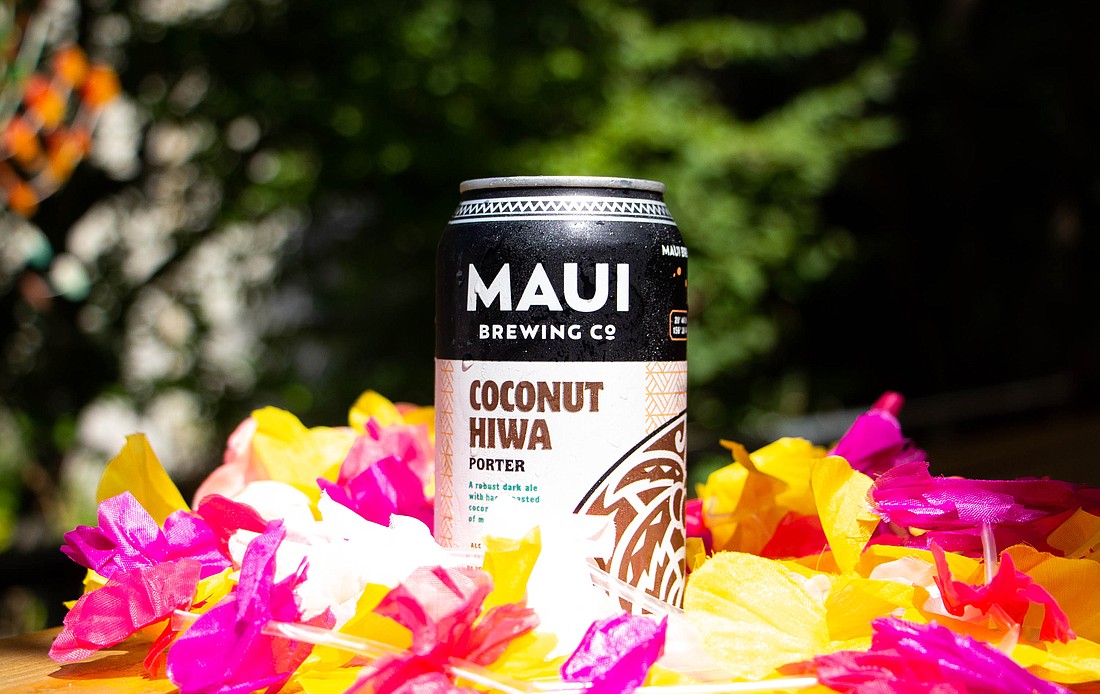 ---
---
Bellingham area businesses are stepping up to accept donations following the Aug. 8 fire that spread through Lahaina. Here are a few ways to help, in addition to the many Hawaii-based funds and relief programs. 
Boundary Bay Brewery 
Boundary Bay Brewery is currently accepting donations for displaced hospitality and restaurant workers.  
Visitors can purchase leis starting at $5 or buy a pint or can of Coconut Hiwa Porter from Maui Brewing Co. All proceeds will go toward the Kokua Restaurant & Hospitality Fund. The brewery will also match the first $3,000 raised from lei purchases.
People can also donate directly to the fund without making a purchase. 
Janet Lightner and Ed Bennett, owners of Boundary Bay, are no strangers to fire. They lost their home and belongings to a house fire about 20 years ago. 
"We were on the other side of this, where the community just rallied and furnished the empty rental that we just happen to have," Lightner said. "And in 72 hours, we were back in a house. It was amazing." 
Lightner and Bennett also have a personal connection to Maui — they were married there in 2018 and have family living on the island.  
"We've got a lot of heartstrings over there," Lightner said. "I took a leave of absence and spent a month on Maui. So it's just a very, very special place. And [with] the people in our family, it obviously holds a lot of meaning for us." 
Community Food Co-op 
The Community Food Co-op is also collecting donations. Both locations in Downtown Bellingham and Cordata are offering the chance to donate to the Hawai'i Community Foundation at check-out stands.  
The foundation donates 100% of the funds to a variety of different on-the-ground organizations such as the Maui Food Bank, Hale Mākua Health Services, the Pacific Islands region American Red Cross and more. The Hawai'i Community Foundation also accepts direct donations online. 
"Many people in this area have friends or family [there], or travel to Hawaii," said Amy Drury, director of marketing and outreach at the Co-op. "So, I think many of us have been lucky enough to visit and understand the impact and what people are going through." 
Poi Dog Rescue 
Local businesses have found ways to help in addition to donations.  
Poi Dog Rescue, based out of Bellingham, has been finding homes for local and Hawaiian rescue dogs for about five years. 
After the wildfires, Poi Dog Rescue sent out a Facebook post asking the public to help Maui Humane Society find foster homes for dogs in order to free up space for more rescues in the shelter. The post generated inquiries from Washington residents near and far.  
"Just that anybody was interested was exciting," said Alisha Holland, founder of Poi Dog Rescue. 
Maui Humane Society had been over capacity with animals prior to the wildfire. Now, the shelter needs help finding permanent or temporary homes for dogs so it can house more, Holland said. People interested in fostering or adopting a dog from Poi Dog Rescue can fill out an application online.  
Holland said fostering is "the chance to have a dog and not the financial responsibility. You help free up space for another dog wherever they're coming from." 
Maui Humane Society also accepts direct donations online. 
Lynden PCRA Rodeo 
The Lynden PCRA Rodeo raised more than $10,000 for the Hawaii Community Foundation's Maui Strong Fund during the two-night event.  
"Tonight, we're going to help the people in Maui," rodeo announcer Jody Carper said after the fundraising effort was announced late in the second night of events. "We're going to try to make the people in Hawaii happy. They didn't know they were going to do this; we didn't know we were going to do this."
State aid
The Washington Office of Secretary of State announced a secure Disaster Relief Center project, launched to help the public donate to relief efforts for Maui wildfire victims. 
The project provides links for one-time donations and payroll or retirement deductions for state and public employees. The funds will benefit each donor's choice of verified relief organizations aiding Maui residents, first responders, health care efforts and more, according to a Thursday, Aug. 17 news release.
The program has previously been used in times of disaster, such as to aid in relief efforts during Russia's invasion of Ukraine and mass shootings. 
This story was updated at 5:27 p.m. Aug. 17, 2023, to include donation information from the state.