News Obituaries
Sportscaster remembered as the voice of Whatcom County sports
Scholten, 54, found dead Monday morning
August 15, 2023 at 5:00 a.m.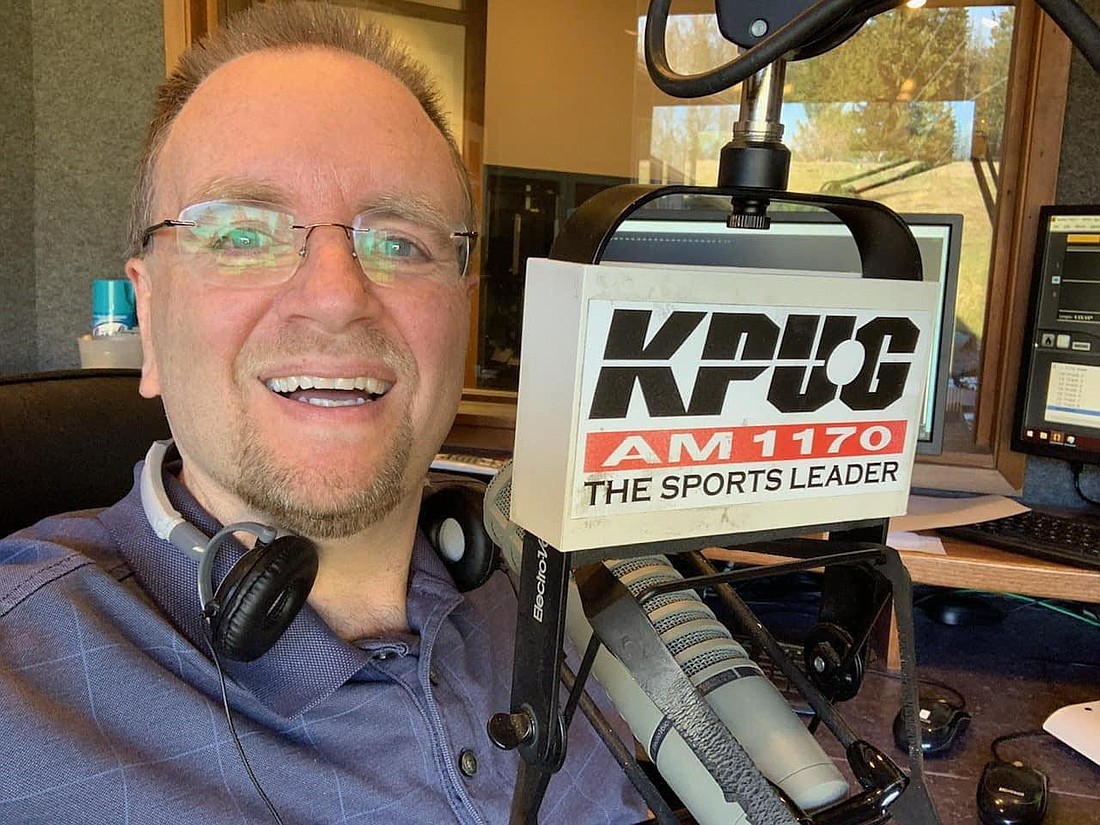 ---
---
Whatcom County sportscaster Mark Scholten was known to many as the voice of local sports, delivering energetic play-by-plays of area prep games for three decades.
Scholten, 54, was found dead in his apartment Monday, Aug. 14, according to his employer, KPUG 1170 AM.
"KPUG is heartbroken to announce that our very own Mark Scholten passed away this weekend," the radio station said in a Facebook post. "Mark was an anchor in the local community and the voice for Whatcom County sports. His presence with KPUG and passion for radio will be irreplaceable."
Scholten, a Bellingham High School graduate, worked at KPUG for 30 years doing play-by-play of prep basketball and football games in the county. He also hosted "The Zone" five days a week, a popular segment where he discussed sports news of the day, highlights of local teams and athletes, and interviewed local sports legends.
Rick Todd, who knew Scholten for 30 years, did color commentary (providing information and game statistics) alongside him for four years and was able to witness Scholten's dedication to his craft firsthand.
"Mark Scholten is the soundtrack of Whatcom County sports," Todd said Monday night. "The immense amount of memories he has made for players, their parents, their friends — it was Mark's voice that painted the picture of those memories."
Scholten was a huge KISS fan, knew every song from the band, was a friend to everyone he met, and possessed an unrivaled sense of humor, Todd said.
But his deepest passion was sportscasting.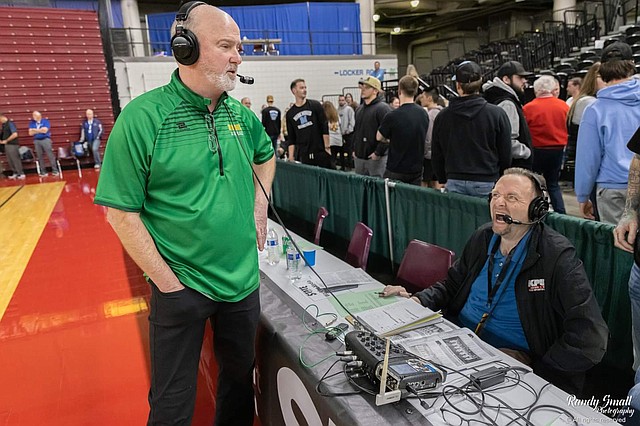 "Rarely do you find a guy who absolutely lives and breathes his job, who is so passionate about what he does for a living that he'd do it for free," Todd said.
Scholten treated every game the same, whether it was a non-league matchup with no playoff implications or a state championship bout. He gave 100% every time he stepped in front of the microphone, Todd said.
He would collect rosters from every team in the county, handwrite his own copy, and keep stats while he was broadcasting a game. Then he'd sprinkle the stats into his play-by-play.
His level of professionalism also ensured objectivity in every game. If there was a bad call "that the entire gym knew was a bad call," Todd said, Scholten had a way to neutralize it on air without sounding biased.
Todd recalled a Nooksack Valley girls basketball game where a referee failed to penalize an opposing player. 
"I put my hands up in the air like, 'Where's the call?' Mark grabs my hands and put them down," Todd said. "He didn't want anyone to think we were less than professional. We were there to call a game."
One of Scholten's greatest joys, Todd said, was bringing people along and teaching them how to sportscast, such as Randy Farmer, Josh Wright, Tessa McLeod and many others.
"That's one thing he was proud about," Todd said, "he would take people under his wings and show them the ropes — because he was the man."
Scholten was willing to call any game. He usually worked solo and always made a game entertaining, Todd said. Part of that was his voice inflection, how he could describe emotions and what a player was feeling. 
"You never really felt like you needed color commentary because Mark was able to be a stream of consciousness for four quarters," Todd said.
Even if the listener was just flipping through stations and knew nothing about the two teams playing, Scholten had a way of drawing them into the storyline.
Perhaps his greatest strength was connecting communities. Every high school in Whatcom County has its own flavor and history, and Scholten knew how to weave that into his sportscasting.  
"Mark was great at what he did," Todd said. "I don't know if he knew the level of his greatness — but everyone who listened to him did."