Faces in the Crowd
Makenzie Darragh: Manager of Bloedel Boat Rentals
CDN's weekly community profile
August 11, 2023 at 5:00 a.m.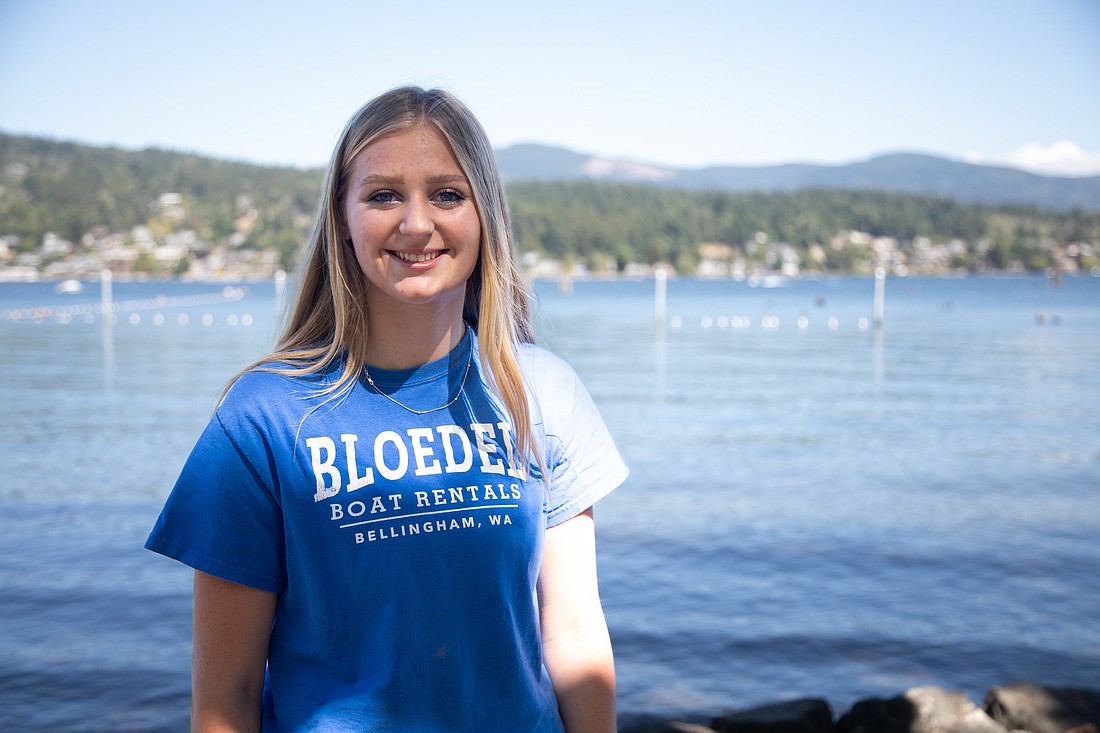 ---
---
Makenzie Darragh (she/her)
Age: 20
City: Bellingham
Lived here for: 7 years
Originally from: Burlington
Notable: Manager at Bloedel Boat Rentals; University of Washington biology student planning to go to dental school; Sehome High School graduate
This is your fifth summer at Bloedel Boat Rentals. What do you like about working there?
The main thing I like about working here is being outside and interacting with people. It's the first job I've ever had. When I was looking for a job, I really wanted a job where I could interact with customers and get experience with that.
What does your job look like day to day? 
On a daily basis, a lot of it's lifting — taking up boats, lifting them down to the water, lifting them back. A lot of it is interacting with customers. I'd say half the people come here for boats, half come here for food. It's lifting boats and serving food, as well.
What was a memorable moment on the job? 
There were a few people on a pedal boat, and they went out a little bit too far. We had to come and get them. So I and a co-worker took out kayaks, and we paddled them back to shore. It was a great experience because they were super thankful. It just felt good to help them out.
What are you doing when you're not working here? 
I'm trying to go to dental school. So I actually just started an internship at a dentist's office in Seattle. I'm also starting to do research. 
Other than that, I really like hiking around in Bellingham. I really like being on the water. I really like kayaking myself. I have a couple of kayaks that I take out on Lake Samish and a couple of paddle boards. 
Why are you interested in being a dentist?
When I was younger, I really hated going to the dentist, like a lot of other kids. I finally found a dentist who I absolutely loved. He was just amazing, and he really made me want to be a dentist. 
Honestly, this job has helped me a lot, just having the customer service [experience]. I've already started some shadowing and interacting with patients, and it's really helped me with my people skills and customer service skills. 
"Faces in the Crowd" is published online and in print Fridays. Have a suggestion for a "Faces in the Crowd" subject? Email us at newstips@cascadiadaily.com.