Community
How to best enjoy the region's fairs
Skagit County Fair, Northwest Washington Fair began this week
August 10, 2023 at 4:43 p.m.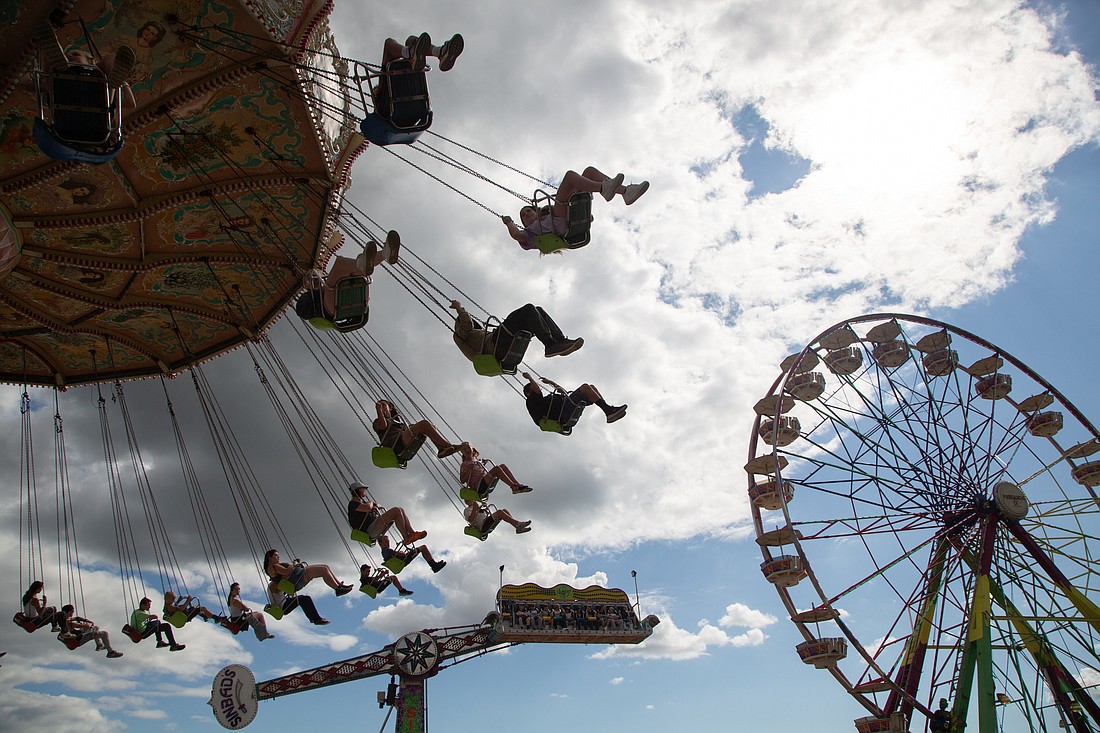 ---
---
Going to a county fair is a summertime tradition for many people. With the Skagit County Fair taking place through Saturday, Aug. 12 in Mount Vernon, or the Northwest Washington Fair happening Aug. 10–19 in Lynden, here are tips to help your fair experience.
For those who are new to the area or haven't been to the fair for a while, it helps to know there are no bad seats at Lynden's Grandstand auditorium — host to the PRCA Rodeo, Grandstand Horse Show and big-name entertainment (more on those events below). 
Another highlight of both fairs is the 4-H programs that allow area youth to connect with the public through the animals they raise. Whether participating in costume or agility contests with their horses, dogs, goats, cows or llamas, it's worthwhile to see what they're up to. 
Best of all are the surprises you may encounter at the fair, such as roving entertainment from the likes of Wren the Juggler, a Bellingham Circus Guild member who will perform at both fairs. Show up and prepare to be pleasantly surprised.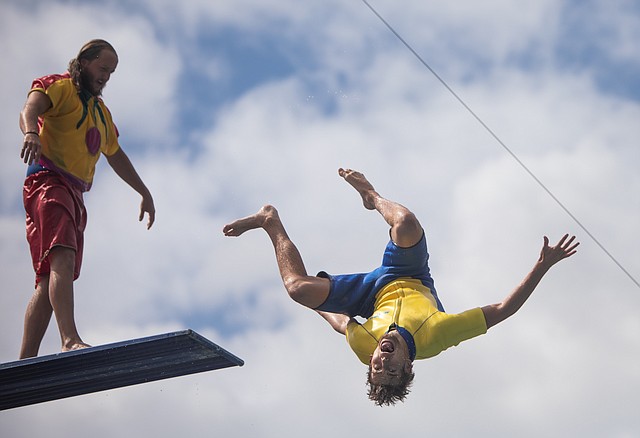 Getting there  
Don't want to bother finding a place to park? Skagit Transit provides a number of bus routes to the Skagit County Fairgrounds from Anacortes, Burlington, Concrete, La Conner, Mount Vernon, Sedro-Woolley and Bellingham. If you do drive, be prepared to pay $7 for on-site parking. 
In Lynden, Whatcom Transportation Authority (WTA) will deposit riders directly at the Northwest Washington Fairgrounds. From Bellingham, hop on the bus at the Cordata Station, or at one of many stops on Guide Meridian. As part of WTA's annual Free Fare Days, all Whatcom County bus trips will be free for riders for the duration of the 10-day event. 
Those choosing to drive will find plenty of pay-lots surrounding the fairgrounds on Front Street, but it's free to park at the nearby Fisher School and catch a shuttle, available every 15 minutes, to the fairgrounds.
Skagit County Fair spotlights
At the Skagit County Fair, doors open at 10 a.m., but main stage entertainment kicks off at 11 a.m., and community stage entertainment and carnival hours start at noon. Keep these times in mind when scheduling your visit, but know you'll still find a whole lot to do and see throughout the day and into the night. 
In addition to a plethora of local and regional live music and assorted entertainment, one highlight is the Latino Entertainment/Carnival stage. For the fair's duration, the stage will feature a wide range of Latin performers, including Banda Los Rafagos — a band from Nayarit Mexico who will perform on closing night Saturday, Aug. 12.

The Butterfly Encounter, the Museum of Curious Things, a Fair History Booth, indoor exhibit halls and animal barns, the FFA Old McDonald's Farm Petting Zoo and an '80s Fashion Show are also on the roster at Skagit County Fair. A 42-page booklet featuring the entire lineup can be viewed online or in person, so peruse it and pick your can't-miss activities. 
Lots to do in Lynden
Arrival at the Northwest Washington Fair can be a sensory overload of sights, smells and sounds, so take a few minutes to acquaint yourself with the surroundings. 
Maps are provided, but it's worth it to take a leisurely stroll through the grounds. Check out where to eat, what rides catch your eye, what games to play in order to win a giant stuffed unicorn, and what's happening with the various animal attractions.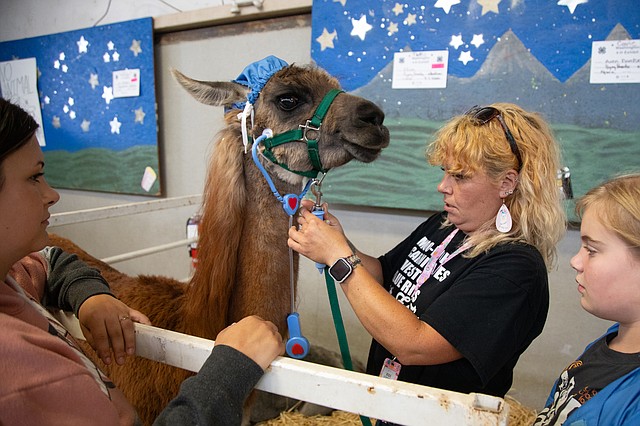 Where Grandstand entertainment is concerned, it's too late to secure tickets to the perennially popular Demo Derby. At press time, tickets still remained to 38 Special (Saturday, Aug. 12), Los Chicos del 512 — The Selena Experience (Sunday, Aug. 13), the PRCA Rodeo (Aug. 14–15), Needtobreathe (Wednesday, Aug. 16), Chase Rice (Thursday, Aug. 17), Ne-Yo (Friday, Aug. 18) and country crooner Russell Dickerson (Saturday, Aug. 19). 
Even if you don't catch a Grandstand event, the fair is bursting with entertainment from the likes of Lynden-born magician Sterling Dietz, hypnotist Tammy Harris Barton, the marching band Boom!, stand-up comedian Matt Baker, and 4-H Performing Arts. 
Also free with gate admission are daily events such as the dog circus known as Cartoon Poodles, Flying Fools High Dive, The Reptile Show, and the Grandstand Horse Show, which begins Monday, Aug. 14. The horse show features one of the largest annual assemblies of draft horse teams in America — most born and raised on local farms by multigenerational Whatcom County families.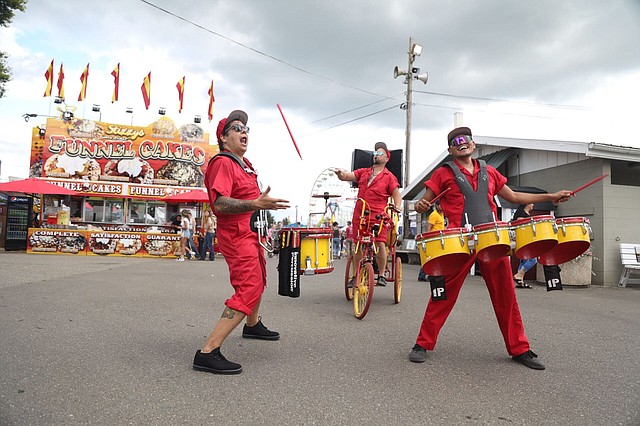 People-watching is also gratis, so find somewhere comfortable to sit when you need a break and behold the humanity. 
Attend the NW Washington Fair from 11 a.m. to 10 p.m. daily from Aug. 10–19 at 1775 Front St. Admission is $10 for youth ages 6–12, $13 for seniors 62-plus, and $15 general (free for kids 5 and younger). Ten-day passes are available for $45. 
Discount days: Free admission at Gates 1 and 5 takes place between 11 a.m. and 3 p.m. Friday, Aug. 11 as part of Food Drive Friday (bring a donation of 4 nonperishable food items). Also: 
Sunday, Aug. 13 from 9 a.m. to 11 a.m. Free admission courtesy of Peoples Bank. Worship service at 10 a.m. at the grandstand.
Monday, Aug. 14 for first responders and their families. 
Tuesday, Aug. 15 for all active duty, retired and veteran military personnel and their families. 
Wednesday, Aug. 16 for Kids Day (kids 12 and under enter for free). 
Thursday, Aug. 17: Western Washington University students, alumni, faculty and staff get $2 off their tickets.
Fair food advice
Always choose funnel cakes over gyros. Trust us on this. Try types of food you don't encounter every day, and eschew banal menu items such as french fries or burgers. The same goes for Little Caesars pizza. 
At the Northwest Washington Fair, make sure you purchase a Moo-Wich from Whatcom County Dairy Women, the official maker of the locally produced ice cream treat. 
If corndogs are your thing, look for the vending booth in front of the draft horse barn. A CDN staffer said he's been going there for years, and it's where you'll find giant corndogs worthy of praise.
What to wear 
At both locations, it's likely you'll be on your feet for a while. Comfortable, sturdy footwear should be considered over flip-flops or heels — especially for those who get a thrill from being flipped upside-down on carnival rides such as the Zipper. Dress for summer weather by wearing thin layers that can be added or removed as necessary. Mom notes: Bring sunscreen and hydrate regularly. 
For more details about the Skagit Valley Fair and the Northwest Washington Fair, go to skagitcounty.net or nwwafair.com.