The A-List
Amy's picks: Fair affairs, comedy, 'Chicago' and doomsday
A curated selection of happenings in Whatcom and Skagit counties
August 3, 2023 at 5:00 a.m.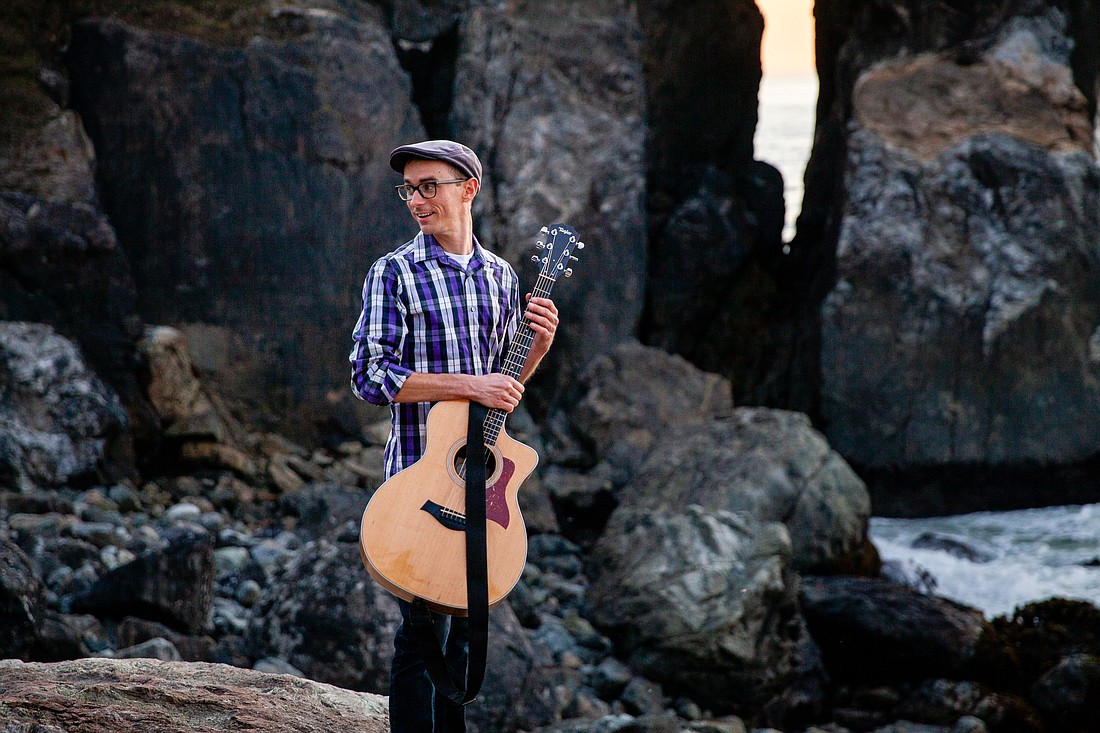 ---
---
AMY'S PICKS
Return of Guffawingham
8:30 p.m. Mondays, Boots Bar and Lounge, 1263 Barkley Blvd. 
Bellingham's longest-running stand-up comedy open mic, Guffawingham, first unplugged in December 2017 — around the same time The Green Frog acoustic tavern on State Street closed its doors. The weekly event known for bringing comedians to its stage resurfaced in May 2019, after The Green Frog had been reborn as The Firefly Lounge. The hiatus Guffawingham took in March 2020 due to the COVID-19 pandemic was meant to be a short one, but the venue shut down, and so did the laughter.
Now that we've given you a short history of the standup soiree that has flicked its "open" sign on and off for more than 10 years, the good news is that after almost three years, it's back! Each Monday night, head to the Barkley-based bar, where a host and a headliner will precede the open-mic portion of the night. Try your hand at hilarity, or sit back and enjoy the fun. Entry is free. Info: facebook.com/guffawingham. 
Skagit County Fair; Northwest Washington Fair
Aug. 9–12 at the Skagit County Fairgrounds, Mount Vernon; Aug. 10–19 at the NW Washington Fairgrounds, Lynden
Am I the only one who's shocked we're almost at a point in the summer when it's time to head to area fairgrounds to gorge on elephant ears and obscenely large turkey legs, ride the Zipper until we feel queasy, listen to local and nationally sourced music, and admire local farm animals? 
With the Skagit County Fair starting Aug. 9 and capping out at four days, and the NW Washington Fair beginning Aug. 10 and continuing for 10 days, it might be best to head to Mount Vernon first, and then make time in your schedule for a trip to Lynden. The latter event kicks off with two days of Demo Derby smashups, then continues with acts such as 38 Special, Los Chicos Del 512 — The Selena Experience, two nights of the PRCA Rodeo, country artist Chase Rice, Grammy Award-winning hitmaker NE-YO, and Russell Dickerson, another country music star. Per usual, it's a strange but compelling lineup and one worth a closer look. Info: skagitcounty.net or nwwafair.com. 
Bellingham Doomsday
Aug. 9–12, 298 W. Laurel St.
If you want to get a glimpse of the possible end of the world, head to this pop-up art container village on Bellingham's waterfront to check out what it's all about. People should be prepared to laugh, think, then hopefully act at this four-day installation created by local artists Sara Young and Jennifer Anable using humor, interactive acts and circus-like nostalgia.
During the event, you'll learn about the "Doomsday Glacier" — a Florida-sized glacier located in western Antarctica that would potentially cause a catastrophic sea rise if it became unstable and collapsed. Visitors will also be introduced to a rowdy Chinstrap Penguin and other crew members, and hopefully find inspiration to make solid changes in the way they approach the climate crisis. Info: bellinghamdoomsday.com.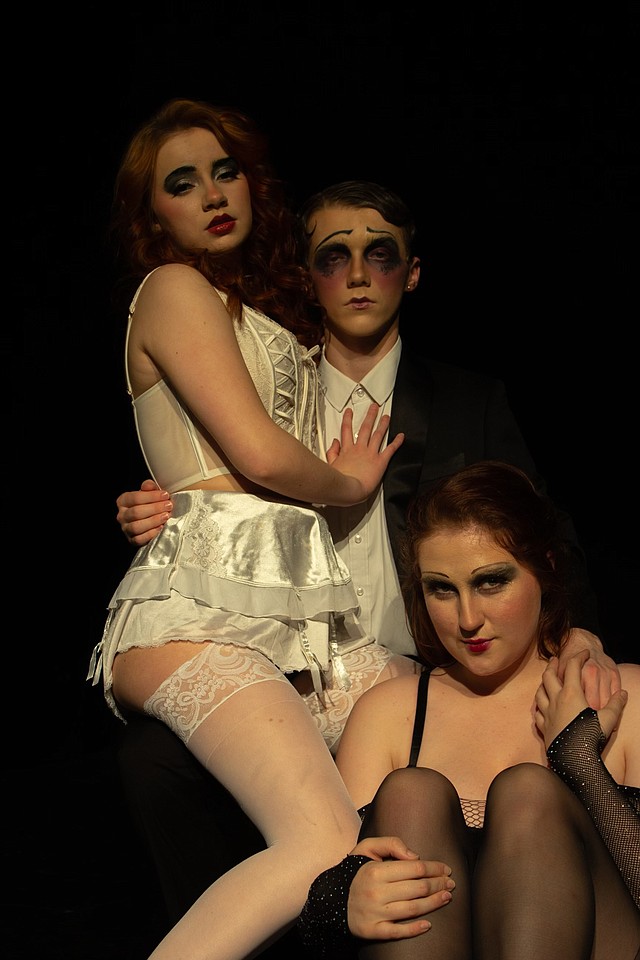 'Chicago: The Musical' (Teen Edition)
Aug. 11–20, New Prospect Theatre, 207 Prospect St.
Little Lemon Productions isn't afraid to take chances. The company, started by Adaryn Healy and Brody Buck in 2019 as a way to create a safe creative space "for students by students," has tackled productions such as "13: The Musical," "Grease" and "Heathers." Now they're set to make their way to the Windy City, where nightclub sensation Velma Kelly murders her cheating spouse, and Chicago's slicker lawyer is set to defend her — as well as Roxie Hart, who also winds up in the slammer for shooting a paramour.
"Our 'Chicago' shares the same cell block stories while including body types and gender identities that have previously been left out of this tale of the 'Six Merry Murderesses,'" a recent news release stated. "Additionally, our show is geared toward what happens when women are in charge of their own stories." 
Expect a level of professionalism from Little Lemon Repertory Company's first production, which educates young performers on what a professional process looks like, while also implementing union standards. Tickets are $15. Info: newprospecttheatre.org. 
BrewFest on the Skagit
2–7 p.m., Saturday, Aug. 12, Edgewater Park, Mount Vernon
If Lincoln Theatre's annual BrewFest was to take human form, it would be legal to drink at its own fundraiser this summer. This year will mark the 21st iteration of the event combining local craft brews, live music, leisure games, vendors and local food trucks.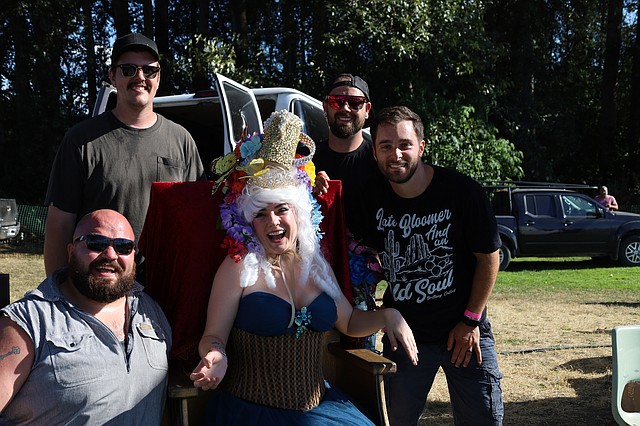 Oh, and did I mention royalty is involved? The coronation of BrewFest Queen II will take place along the banks of the Skagit River at the new locale — which is moving from Riverwalk Plaza to allow for more room to have fun. Rumor has it that Lincoln's new executive director Damond Morris will be on hand, as will recently retired director Roger Gietzen. Tickets are $35 and include six tastings; $23 "designated driver" tickets are also available. Info: lincolntheatre.org. 
Music for the Animals
6–10 p.m., Saturday, Aug. 12, Bertselen Winery, Mount Vernon
My feline friend Muffy and her sister were adopted as kittens from Stanwood's Northwest Organization for Animal Help (NOAH), but "Muffs" didn't come into our household until four years ago, when her owners were moving and couldn't take her.
Our lives have been greatly enriched by the furry addition to our family, which is one reason I wholeheartedly recommend this NOAH fundraiser. Enjoy a summer afternoon sipping locally produced wine, noshing on a meal by Alder BBQ, playing games and (hopefully) winning prizes, and petting dogs (and adopting them, if you're so inclined). Attendees can also listen to live music by the fittingly named Herding Cats, a classic rock cover band based in Seattle. General admission is $100, and you can bet every doggone dollar will go to a good cause. Info: thenoahcenter.org. 
Make Me Wanna Holler
2–7 p.m. Sunday, Aug. 13, Pioneer Park, La Conner
Music and poetry go together like popsicles on a hot summer day, and this event hosted by the Skagit River Poetry Foundation promises to bring the performance genres together in classic fashion. 
The event is free, so all you'll need to do is bring a camp chair to the park's amphitheater for an afternoon of entertainment. Blues music by Delta Promenade and indie originals courtesy of the Erik Christensen Band are on the lineup, as are readings by Northwest poets. If you're feeling wordy, sign up for the poetry open mic and share your own talents. Burgers, hot dogs and ice cream will be for sale. Info: skagitriverpoetry.org.
ALL LISTINGS
Friday, Aug. 4
Anacortes Arts Festival
Aug. 4–6, throughout Anacortes
From 10 a.m. to 6 p.m Friday and Saturday, and 10 a.m. to 5 p.m. Sunday throughout Commercial Avenue and beyond, this annual festival will feature boot artisans, music and entertainment on three different stages, Arts at the Port, a juried art exhibition, working studios, demos, food and beverages, an Art Dash, a youth area and much more. Entry is free. Info: anacortesartsfestival.com. 
'The Snow Queen'
2 p.m., Performing Arts Center 399, Western Washington University
Western's theatre and dance department unveils its first-ever collaboration with Seattle Children's Theatre in a special "work in progress" reading of this tale by Hans Christian Andersen. The story presents the title monarch as a metaphor for the cool allure of modern technology — the force that alters most present-day interpersonal interactions. Admission is free. Info: cfpa.wwu.edu. 
Junior Groove
5 p.m. Ferndale Library, 2125 Main St.Youth in grades K–5 can join local jazz drummer Jerry Steinhilber for this interactive program. They will learn where jazz comes from, how it works, and try their hand at making some music of their own. The free event is part of Whatcom Grooves, a free summer jazz series hosted by Whatcom County Library System Friends of the Library groups in honor of summer, jazz and libraries. The next concert takes place at 7 p.m. tomorrow night at the same venue, with the Jerry Steinhilber Trio. Reserve a seat in advance. Info: wcls.org. 
Food Truck Fridays
5:30 p.m., Pioneer Park, 2004 Cherry St., Ferndale
As part of the city's "Summer of Fun" lineup, food trucks from around Whatcom County will be on-site for this event. At 6 p.m., The Fabulous Murphtones will bring rock classics to life on the Pioneer Village stage. Info: cityofferndale.org. 
'The Tempest'
7 p.m., Rexville Blackrock Amphitheatre, 19299 Rexville Grange Road, Mount Vernon
Shakespeare NW continues its summer season with this timeless comedy by William Shakespeare. The play shows in repertory with another of the Bard's comedies, "The Taming of the Shrew," on various dates through Aug. 12. Tickets to individual shows are $15–$18. Info: shakesnw.org. 
Summer Mixtape
8 p.m., The Upfront Theatre, 207 Prospect St.
Attend a one-night-only experience of musical games written and performed on the fly based on your suggestions. The show will include a live band. Tickets are $10–$16. Info: theupfront.com. 
The Robin Christopher Show
8 p.m., New Prospect Theatre, 207 Prospect St.
Actors and improvisers Robin Corsberg and Christopher Coombs will welcome special guests, interview select audience members and integrate improv into the mix at this monthly show. Tickets are $15. Info: newprospecttheatre.org. 
Saturday, Aug. 5
Bigfoot Festival
9 a.m. to 4 p.m. near Maple Falls Town Hall, 7509 Mt. Baker Highway
Help raise funds for Maple Falls Park at this annual event, which will feature arts and crafts vendors, live music, food and beverages, amusement and fun for all. Admission is free. Info: maplefallspark.com 
Drayton Harbor Maritime Festival
Through Sunday, Blaine Harbor and beyond
Pirates and landlubbers alike are invited to this event featuring a weekend of pirate-themed events, including a parade and costume contest, water balloon fight, games for kids, a craft and scavenger hunt, arts and crafts, food vendors, model boat displays, tours aboard the tall ship Lady Washington and more. Info: blainebythesea.com. 
Dockside Market
10 a.m. to 2 p.m., Squalicum Harbor, Gate 5
Local fisherfolk will be selling their fresh and frozen wares at this twice-monthly market. Visit the dock early to find the best selection of seafood options. Details and participating vendors and products are posted 24 hours ahead of sale days. Info: bellinghamseafeast.org.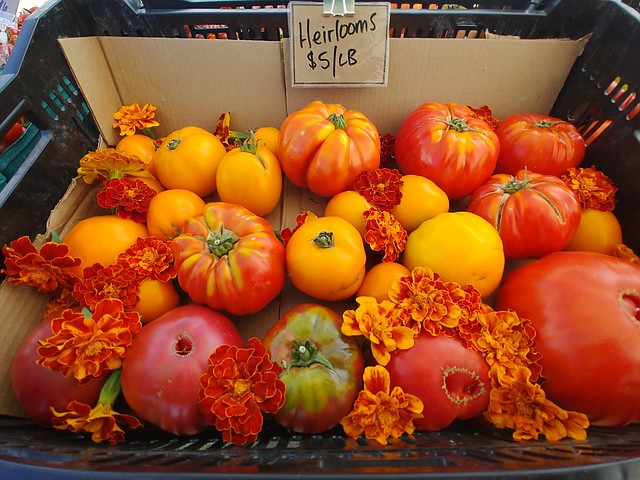 Bellingham Farmers Market
10 a.m. to 2 p.m., Depot Market Square, 1100 Railroad Ave.
Approximately 90 vendors from Whatcom and Skagit counties are on site at this weekly market, which continues every Saturday through Dec. 16. Today's lineup will include a "Fill Your Pantry" event where people are encouraged to stock up on produce at its peak. A list of recipes and ways to store your produce will be available on-site and online. Info: bellinghamfarmers.org. 
Bellingham Kids Fest
11 a.m. to 3 p.m., Civic Stadium, 1355 Civic Field Way
Woodturning, mini golf, bounce houses, Lego fun land, bubbles, face painting, balloons, martial arts, crafts, prize wheel, obstacle course, circus arts, robotics, foam sword duels and more will be part of this free City of Bellingham event. Additionally, families can find information on a variety of services and opportunities for children and their families in Whatcom County. Info: cob.org. 
Youth Arts Festival
11 a.m. to 4 p.m., Hillcrest Park, 1717 S. 13th St., Mount Vernon
This free annual event will be filled with quality local children's entertainment and several booths providing hands-on arts and crafts. Bring the family and a picnic lunch and enjoy the day. Info: anacortes.org. 
Fairhaven Funky Bizarre Bazaar
11 a.m. to 5 p.m., Fairhaven Village Green, 1207 10th St.
Help raise funds for NAMI Whatcom at this third annual event featuring community, art, authors, music and entertainment — including belly dance with Rachel Carter, music by Brian Cunning and Tom Anastasio, and Lindsey Street. Info: namiwhatcom.org.
Book and Brew Book Sale
Noon to 5 p.m., Wander Brewing, 1807 Dean Ave.
The Friends of the Bellingham Public Library are teaming up with this local brewery for this fundraiser. While perusing great books and drinking great beer, find out more about the group. Entry is free. Info: bellinghampubliclibrary.org. 
FerndALE Block Party
Noon to 8:30 p.m., Fringe Brewing, 5640 3rd Ave., Ferndale
This second annual event hosted by the brewery and the Ferndale Arts Commission will feature a selection of beer and cider, live music, all-ages entertainment, food selections and more. Entry is free. Info: fringebrewing.com. 
'Fresh Perspectives' Reception
3–5 p.m., Cordata Gallery, 465 W. Stuart Road
See juried artwork by the talented artists of the Women Painters of Washington, an all-female arts organization founded in 1930. Cordata Gallery — formerly Gallery Syre — will provide light refreshments and many of the artists will be present. Info: cordatagallery.com. 
Public Opening Reception
3–5 p.m., Museum of Northwest Art, 121 S. First St., La Conner
All are welcome at this free event celebrating the museum's two new summer exhibitions — "Re Building: Celebrating the Role of the Permanent Collection in Building Up MoNA's Significance, Past and Present" and "Margaret Davidon: Leading with Drawing." Both shows will be up through Oct. 1. Info: monamuseum.org. 
Circus on Ice
4 p.m., McIntyre Hall, Mount Vernon
Go on a frozen adventure with all your favorite characters, amazing circus acts, jugglers, hula hoops, clowns and jaw-dropping ice skaters. Tickets are $26.50 for the family-friendly show. Info: mcintyrehall.org. 
Art Opening Reception
5–8 p.m., Smith & Vallee Gallery, Edison
Meet landscape painter Carly Brock and sculptor Jan Hoy for this exhibition, which will be on display from 11 a.m. to 5 p.m. Thursday through Monday until Aug. 27. Info: smithandvalleegallery.com. 
Fairhaven Outdoor Cinema
6:30 p.m., Fairhaven Village Green
D'vas will present live music at this summer film series before "A League of Their Own" screens at sunset. The music and movies continue Saturday nights through Aug. 26. Entry is $7–$8. Concessions will be available for purchase. Info: enjoyfairhaven.com. 
Sunday, Aug. 6
Summer Concerts Series
6–8 p.m., Riverfront Park, Sedro-Woolley
Fortress of the Bear concludes this seasonal event. In addition to music, find food and art vendors, games, hula hoops, a beer garden, face-painting and a charity raffle. Entry is free. Info: kriss@rothenbuhlereng.com.
Depot Comedy Club
8 p.m., Aslan Depot, 1330 N. State St.
This monthly stand-up comedy show featuring up-and-coming and seasoned performers from around the region will include host Chase Mayers, Spokane-based funny guy Harry J. Riley, and Mike Masilotti — a comedian and videographer based in Los Angeles. Tickets are $20 for the 21-and-older event. Info: aslanbrewing.com. 
Tuesday, Aug. 8
History Sunset Cruise
6–8 p.m., Bellingham Cruise Terminal, 355 Harris Ave.
Join the Whatcom Museum every Tuesday through Sept. 12 for this popular summer cruise, which takes locals and visitors aboard the 100-foot Victoria Star tour boat. Participants get close-up views of parks, businesses, industry and neighborhoods from Bellingham Bay, with historian Brian Griffin serving as the tour guide. Tickets are $35–$40. Info: whatcommuseum.org. 
Wednesday, Aug. 9
Skagit Food Co-op 50th Anniversary
4–8 p.m., Skagit Riverwalk Plaza, Mount Vernon
Grab your party hat and dancing shoes and celebrate half a century of the organic grocery store and community hub. Live music, local food, drinks, live music, amazing prizes and family-friendly fun will be part of the free event. All are welcome. Info: skagitfoodcoop.com. 
The Gift of Desperation
7 p.m., FireHouse Arts and Events Center, 1314 Harris Ave.
Bellingham resident Dave Mauro, author of "The Altitude Journals," will share his journey from the lowest point in his life to the highest points on Earth — the Seven Summits. Entry is $10 ($25 includes a T-shirt). Proceeds to the Wildhearts. Info: wildheartsbellingham.org. 
Thursday, Aug. 10 
Barkley Market
11 a.m. to 2 p.m., Barkley Village Green, 2215 Rimland DriveLocal vendors will be on-site for this weekly market, which continues Thursdays through Aug. 31. Additionally, there will be live music and food truck options for lunch, so bring the family along for a picnic. Info: barkleyvillage.com. 
Riverwalk Summer Concert Series
6–8 p.m., Riverwalk Plaza, Mount Vernon
Eden will perform tonight as part of this free, all-ages series, which takes place every Thursday through Aug. 31 and features a mix of family-friendly local and regional artists. Info: mountvernonchamber.com. 
Cirque Press Readings
7 p.m., Mount Baker Theatre, 104 N. Commercial St.
Head to the Encore Room of the MBT for this summer book tour, which will feature the launch of Scott Hansen's "Infinite Meditations" tome. Professor emeritus Tim Pilgrim of Bellingham will read from his latest books and John Morgan, poet, will also be among those reading. Entry is by donation, and there will be a no-host bar. Info: cirquejournal.com. 
The GBU7:30 p.m., The Upfront Theatre, 207 Prospect St.
Bellingham's longest-running improv show, "The Good, the Bad, and the Ugly," takes place every Thursday, featuring a rotating performance format and guest players. Tickets are $10-$15. Info: theupfront.com. 
Menace on the Mic
8:30 p.m., Menace Brewing, 2529 Meridian St.
Want to take a chance at performing standup comedy? Show up early to sign up for your spot, then stick around to see the action unfold. The free event takes place every other Thursday. Info: menacebrewing.com. 
Friday, Aug. 11
Children's Craft Fair
5–7 p.m., inside Bellis Fair Mall, 1 Bellis Fair Parkway
More than 100 local youth will show and sell their craft items at this annual event. All items will be priced at $5 or less, and all sales will be cash-only. Info: bellinghampublilibrary.org. 
'Mad Max: Fury Road'
7 p.m., Downtown Bellingham Parkade, 1300 Commercial St.
As the culmination of Pickford Film Center's Rooftop Cinema series, Charlize Theron will be the featured actress as part of the "Hot Girl Summer" theme. Each of the women in the three films in the series offer viewers very different representations of what a "strong woman character" means. Come early to party, then settle in for the screening at dusk. Info: pickfordfilmcenter.org. 
Sunday, Aug. 13
Docent Tour
1 p.m., Whatcom Museum's Lightcatcher Building, 250 Flora St.
Take a docent-led tour of "Coastal Views: California and the Pacific Northwest" to learn more about the similarities and differences in style of the artworks from artists ranging from Northern California to Washington. Tours begin in the lobby. Entry to the museum is $5–$10. Info: whatcommuseum.org. 
Second Sunday Jazz
2 p.m., Heart of Anacortes, 1014 14th St., Anacortes
Anacortes Public Library hosts this monthly concert featuring bassist and vocal jazz artist Marina Christopher, the 2017 Earshot Jazz Emerging Artist award-winner. Her style brings back the sounds of a bygone era or elevates today's hits with her original arrangements. Joining her will be Chris Patin on Drums, Jake Sele on piano and Carey Rayburn on Trumpet. Entry is free. Info: library.cityofanacortes.org. 
Before heading out to attend in-person happenings, check with individual venues to make sure the event is still taking place as scheduled.
The A-List appears weekly. To submit an event for consideration, email calendar@cascadiadaily.com.