Elections
Stone, Collins continue to lead in Ward 1 city council race
Both candidates focused on affordable housing
August 1, 2023 at 9:47 p.m.
|
Updated August 2, 2023 at 5:25 p.m.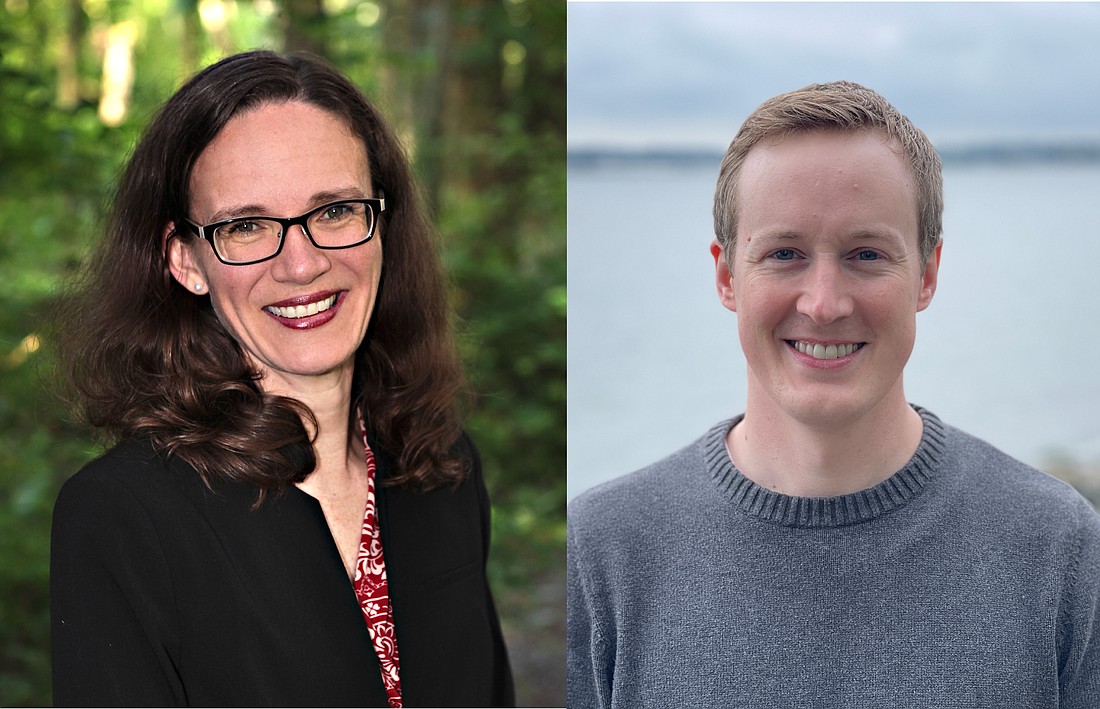 ---
---
Bellingham City Council Ward 1 incumbent Hannah Stone and candidate Eamonn Collins still topped preliminary primary election results Wednesday after additional votes were counted. 
Stone is in the lead with 57.5% of the vote, followed by Collins with 35.98%, according to the latest preliminary results. Michi Marcher will not advance with 6.01% of the vote.
Stone has served as a member of the city council since 2018, when she held the at-large seat. Stone then became the Ward 1 council member in 2020.  
Outside of her political career, she is an attorney who has worked in immigration and citizenship law. The main issues she is focusing on are affordable housing, behavioral health and climate action — the ABC, according to her campaign website.  
Moving into the general election, Stone hopes voters will not only vote based on the personal values they hold, but on who they think will make the best council member.  
"Although we can't be experts in everything that comes in front of the council, what's really important is about the individuals who serve and what perspectives they're bringing as well as their values and their foundation," Stone said.  
Collins is a new candidate but not new to politics. He worked as a legislative assistant to U.S. Sen. Chris Murphy and an education policy advisor to the House of Representatives. Now, he is a high school science teacher at Lummi Nation School. Like Stone, Collins is also focused on affordable housing. 
Collins feels assured moving forward into the general election.  
"I feel very good about the conversations that I've been having with voters door to door," Collins said. "I mean, everybody tells me either housing or homelessness are the issues that they care most about. So, I feel confident that I'm talking about the right issues, and I think as more voters get to know me, I think I have a very good chance." 
Marcher was a political newcomer, whose campaign focused on wage theft based on his own experience as a former employee at Willows Inn, a fine-dining restaurant that closed following a class-action lawsuit from former employees. Marcher also focused on issues that affect those with lower incomes, such as renters' rights. 
Collins raised the most funds of all three candidates with about $4,856. Stone followed him with $1,955 and Marcher raising $1,300. 
City Council's Ward 1 encompasses the northwest side of the city and includes the Cordata, Meridian, Birchwood and Columbia neighborhoods. Only residents residing within Ward 1 may vote for Ward 1 candidates. Residents outside of Ward 1 will have a chance to vote for candidates in the general election on Nov. 7. 
"I'm always thinking about the fact that working as an elected official, and serving as an elected official, really isn't as much about you as an individual as much as it is about what the community needs," Stone said. 
Ballots will continue to be processed through Aug. 14; the election will be certified on Aug. 15. 
This story was updated 5:18 p.m. Wednesday, Aug. 2, after additional ballots were counted.