Elections
Incumbent Kershner in close county council race with challenger Stremler
Wednesday totals confirm conservatives will vie for November votes
August 1, 2023 at 10:02 p.m.
|
Updated August 2, 2023 at 5:40 p.m.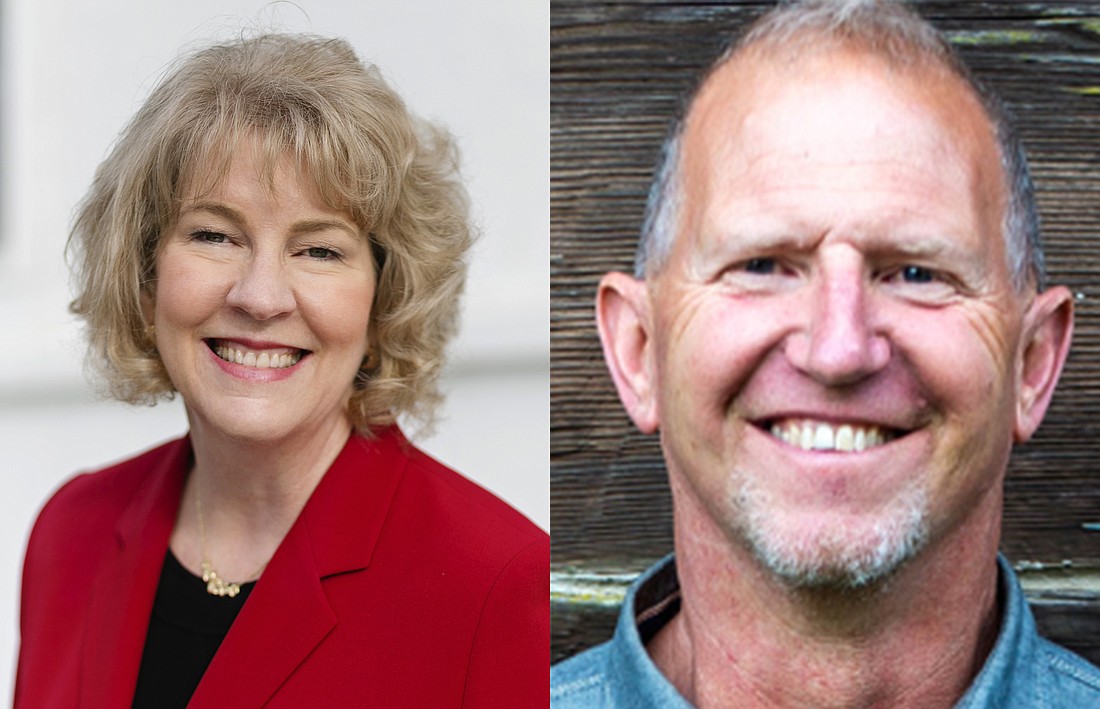 ---
---
Incumbent Kathy Kershner and challenger Mark Stremler will advance to the November election for the Lynden-centered District 4 seat on the Whatcom County Council. 
Updated numbers released Wednesday show Stremler, 58, leads with 46.12% of the vote, followed by Kershner, 58, with 43.46%. Katherine Orlowski will not advance, with 10.16% of the vote. 
The updated numbers are consistent with election night results showing Stremler ahead by a few percentage points. 
Prior to running for office, Stremler was a fourth-generation dairy farmer but now works for the county public works department's road crew. 
Stremler ran to the right of the incumbent, questioning Kershner from abstaining on two votes regarding abortion rights and funding the Christian-based organization, Lighthouse Mission Ministries.  
"We were not surprised [with the results] because the last two months, I have gotten so much support, encouragement and endorsements," Stremler said. "People are going to realize that this campaign and vision for District 4 is real. Now they see." 
Prior to the election, Kershner described her political tendencies as having a "very strong, fiscal conservative heart." Kershner said she sought reelection because the COVID-19 pandemic affected her capacity to govern. The pandemic was declared an emergency in March of 2020 only two months after Kershner assumed office. 
"We got two conservatives running in this District 4, so we are going to be splitting that vote," Kershner said. "I am not surprised my opponent Stremler would be roughly to the same amount as I got."  
Describing her first term in office, Kershner said she was open to hearing new ideas and finding a place, like the county council, to try those new ideas without making it partisan. 
Kershner won in 2019 with 75% of the vote in the newly formed, conservative-leaning District 4, which includes all of Lynden.   
Political newcomer Katherine Orlowski, 47, ran a campaign focused on mental health, using her lived experience. 
Orlowski became homeless in King County after her son became ill and required an extensive stay at Seattle Children's Hospital. 
After learning about the resources Whatcom County offers for homeless individuals, she opted to move to the county.  
"I decided last minute to run, so it wasn't like I had several months to a year to prepare. This was just me deciding to run a couple of days before filing," Orlowski said. "I was very hopeful, and we will see what the future brings." 
Kershner raised the most funds in the race with $67,321.76, followed by Stremler with $26,426.18. Orlowski did not raise any funds. 
Ballots with continue to be processed until Aug. 14, and the election will be certified on Aug. 15. 
This story was updated at 5:38 p.m. Wednesday, Aug. 2, after additional ballots were counted.