The Beat Goes On
Guitar virtuoso pushes boundaries of blues, rock, funk, soul
Miles Harris recently moved back to town, focused on working with local collaborators
August 1, 2023 at 5:00 a.m.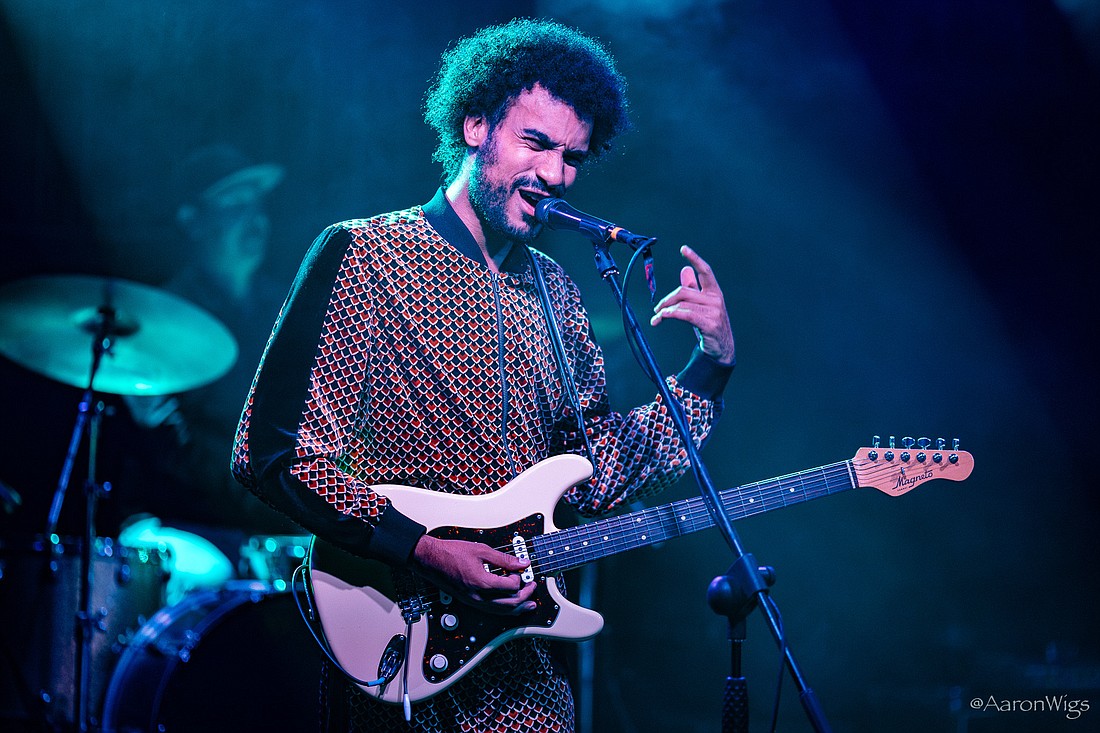 ---
---
Guitarist and singer Miles Harris is a virtuoso who works at the intersection of blues, rock, funk and soul. There may be a few others in the area who could be part of the discussion for the hard-to-define title of "best guitarist in Bellingham," but he combines that technical skill with an unmatched level of showmanship.
After some time in Seattle and out on tour, Harris recently moved back to town and is focused on working with his crew of local collaborators. His plan is to work on an album and to try to play "every Northwest festival" next summer. So you're going to be seeing a lot of him.
Harris first came to the attention of many folks in the local music community for his work with Baby Cakes. That band plays a wide range of pop, R&B and funk classics, and his presence on guitar and vocals has been a big part of what has made them so popular on local dance floors and festival stages.
While still working with Baby Cakes, he now has two other projects that put the spotlight on his own songwriting. He performs with his sister, Ebony, a fantastic singer, in the duo The Harris Twins, frequently joined by Jeremiah Austin on trumpet. 
Recently, his focus has been on a group called Miles Harris and the Deep Cuts, featuring Julian MacDonough on drums and Aaron Guest on bass, along with Ebony and Austin. That group goes deep into epic blues-infused rock jams.
They've been playing every Wednesday at the Wild Buffalo after Downtown Sounds. That makes Wednesday, Aug. 9, the last show of that run, so get down there and check it out for yourself. Neither of those groups has any official recordings out yet, but I'll keep you posted here whenever they do, which shouldn't be too long. 
From there, the list of Harris' talents somehow goes on. He plays jazz well enough to sit in with the all-star crew at Aslan on Tuesdays. He was a semifinalist for the Bellingham Idol singing competition. A lot of musicians just use social media for crass self-promotion, but his Instagram (@miles_of_miles) is actually a great look into his creative process, featuring him doing everything from crooning jazz standards to teaching tasty country licks. 
The common thread that brings all these many styles and talents together is the feeling of joy he tries to bring to audiences. Or, as he calls it, making "the most jubilant noise we can." If you need some more of that in your life, make your way to a Miles Harris gig. 
There is lots going on the weekend of Aug. 11–12, most notably the Subdued Stringband Jamboree and the Skagit County Fair. The Northwest Washington Fair also gets started with classic rock from .38 Special on Aug. 12. Check out everything happening at those events online. 
Just a few notable local releases to tell you about this week. Folk/rock duo Kissing Thieves released their third single, "Play Me Louder." This one finds them in anthemic mode, piling big echoing guitars over a steady drum thump, while the powerful vocals describe the quest for a bigger life. 
Tad Kroening has a beautiful new album of his gentle singer-songwriter material, "Baby Birch." His delicately fingerpicked guitar and melancholy vocals are lightly augmented by strings and harmony vocals. 
Finally, producer fantompower is one of those artists who is huge on the internet but maybe not as well known locally. He just released his latest album of lo-fi hip-hop instrumentals, "Pure Flaws." Perfect for walking around town with headphones on, making everything feel just a little more cinematic. 
---
JESSE'S PICKS
Blue Mondays
6 p.m. Monday, Aug. 7, Boundary Bay Brewery
There's a new series taking over Boundary Bay Brewery on Monday evenings. Two acoustic blues acts, Delta Promenade and The Dusty Mugs, will alternate Mondays in August, showcasing early blues sounds. The series kicks off with The Dusty Mugs on Monday, Aug. 7.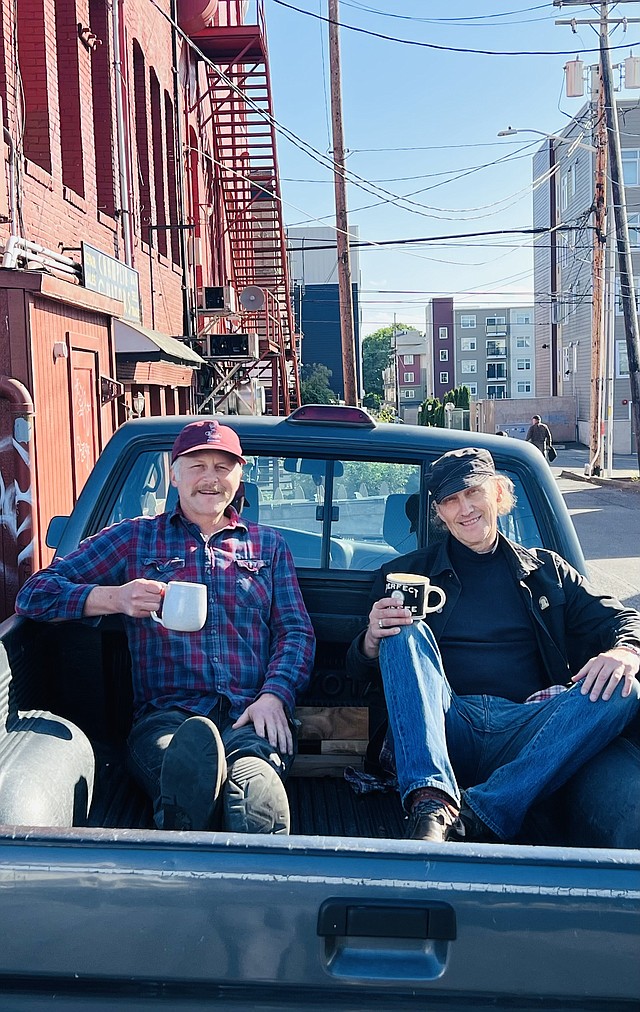 Beats on the Bay
6 p.m. Tuesday, Aug. 8, Community Boating Center
The Community Boating Center is bringing back its unique Beats on the Bay event. On Tuesday, Aug. 8, the band Cardova will perform aboard the Schooner Zodiac floating in Bellingham Bay. Music lovers and boating enthusiasts alike are invited to either buy tickets for the cruise or to bring their own boats out to listen to their funk/R&B jams. 
Apollo Suns
8 p.m., Thursday, Aug. 10, The Blue Room
The stellar Winnipeg-based nine-piece Apollo Suns are back with their instrumental jazz/rock/psychedelic melange at The Blue Room Thursday, Aug. 10. Analog Brass opens up the show, so expect lots of horns throughout the evening.  
Treepeople 
8 p.m., Sunday, Aug. 13, Wild Buffalo
Boise, Idaho, alternative rock legends Treepeople are performing at the Wild Buffalo on Sunday, Aug. 13. This group was a major force in the development of the region's indie rock scene and has recently started doing occasional reunions. (Lead guitarist Doug Martsch went on to form Built to Spill but is back in the band for these shows.)
---
LIVE MUSIC LISTINGS
Friday, Aug. 4
Saturday, Aug. 5
Sunday, Aug. 6
Monday, Aug. 7
Tuesday, Aug. 8
Wednesday, Aug. 9
Thursday, Aug. 10
Friday, Aug. 11
Saturday, Aug. 12
Sunday, Aug. 13
Before heading out to listen to live music, check with individual venues to make sure the event is still taking place as scheduled. 
The Beat Goes On is published online Tuesdays and in print Fridays. Email: jsbhammusic@gmail.com or Twitter: @JSBhamMusic.