Elections
Fleetwood, Lund advance in Bellingham; Wednesday count released
Lund has vowed to 'write new story' for city
August 1, 2023 at 9:05 p.m.
|
Updated August 2, 2023 at 5:14 p.m.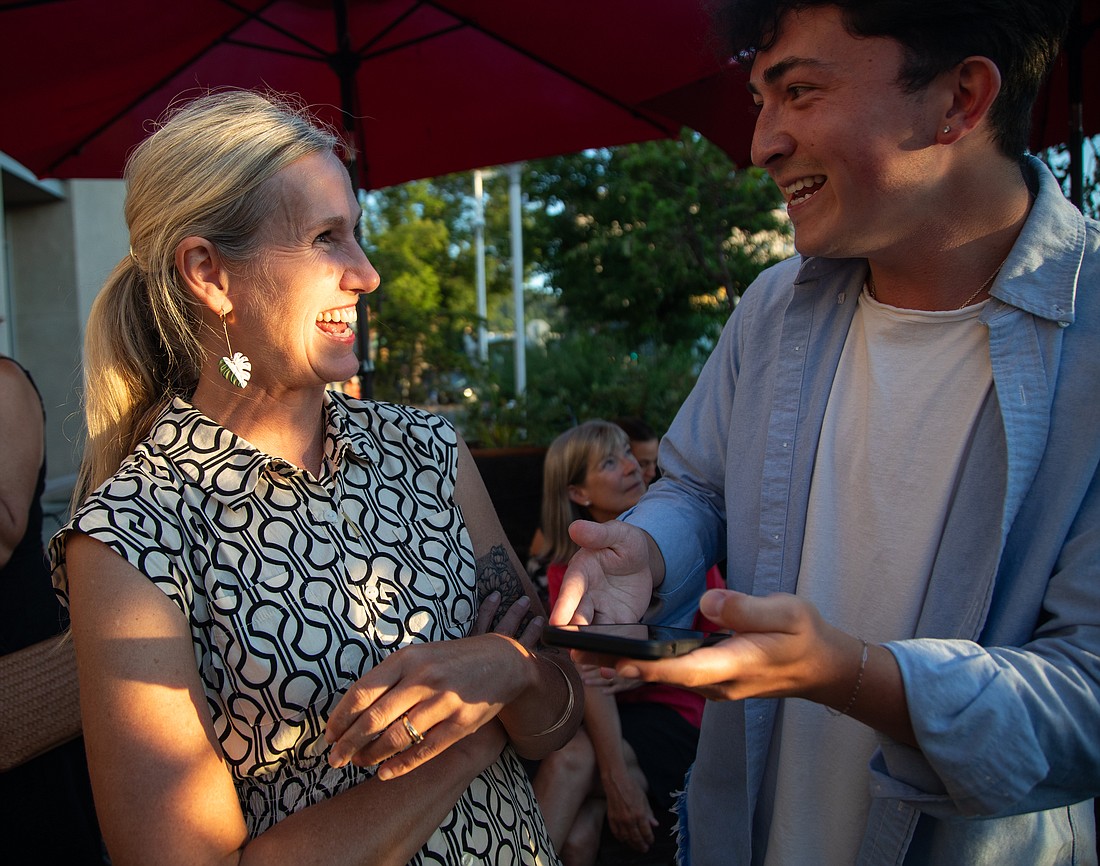 ---
---
Engineer and nonprofit leader Kim Lund will challenge incumbent Bellingham Mayor Seth Fleetwood in the November election.
Fleetwood was the biggest vote-getter in the five-way primary race for mayor after a second vote count Wednesday evening, Aug. 2. He had 36.9% of the overall vote and a significant lead in the five-person field. Lund was comfortably in second place at 25.3% Wednesday.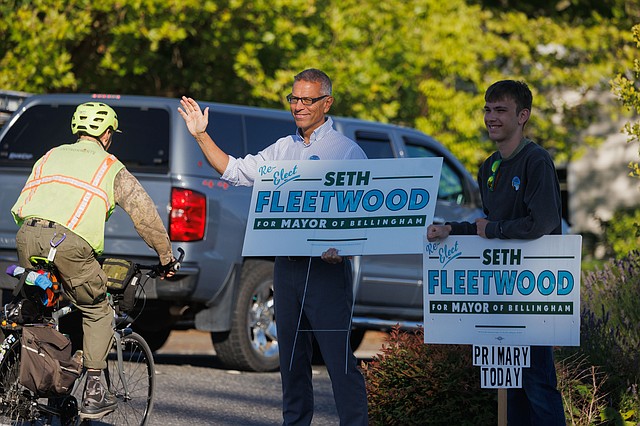 "I'll be honest, I regard these as good numbers," Fleetwood said Tuesday. "We all know it's been a challenging few years for our community and everybody. I do feel good about the way that all of us in city leadership have comported ourselves during this time."
Lund was also pleased.
"I'm honored that I have the potential to be moving into the general (election)," Lund said on election night. "I'm looking forward to continuing this momentum and making sure Bellingham is the ultimate winner in November."
In interviews, Lund positioned herself as a candidate who would "help us write a new story" about Bellingham, which has seen increases in crime, fentanyl use and homelessness since the start of the COVID-19 pandemic. Fleetwood, who declared a state of emergency less than three months into his term as a result of the pandemic, previously served on the Bellingham and Whatcom County councils. His campaign so far has touted "leadership, knowledge and experience."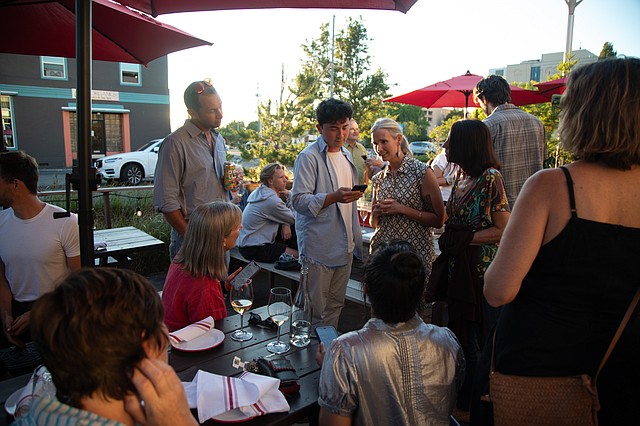 Lund, a former executive director of the Bellingham Public Schools Foundation, proved to be an effective fundraiser during primary election season. Her campaign had received more than $55,000 in contributions as of Tuesday. Fleetwood has raised less than half that much so far — about $25,600.
More Bellingham ballots remain to be counted, but three other would-be mayors are out of the race. Former Bellingham Port commissioner Mike McAuley had 15.8% of the vote. City council member Kristina Michele Martens was right behind McAuley Wednesday, with 15.6% of the vote, and Kombucha Town founder Chris McCoy was at 5.3%.
Martens' result means she will be out of public office at the end of this year. She was elected to a two-year term in 2021 as the first Black woman ever on the Bellingham City Council.
In a June interview, Martens said she would "land on her feet," whether she won or lost the race for mayor.
"I'm only in it for the community. I want to do all the service that I can," Martens said. "I will keep doing exactly what I'm doing, just with fewer constraints, really. So it's a win-win for me on either side."
This story was updated 5:14 p.m. Wednesday, Aug. 2, after additional ballots were counted.