Community
April Brews Day returns for 20th year after pandemic hiatus
All proceeds of beer-tasting festival benefit Max Higbee Center
April 29, 2023 at 9:29 p.m.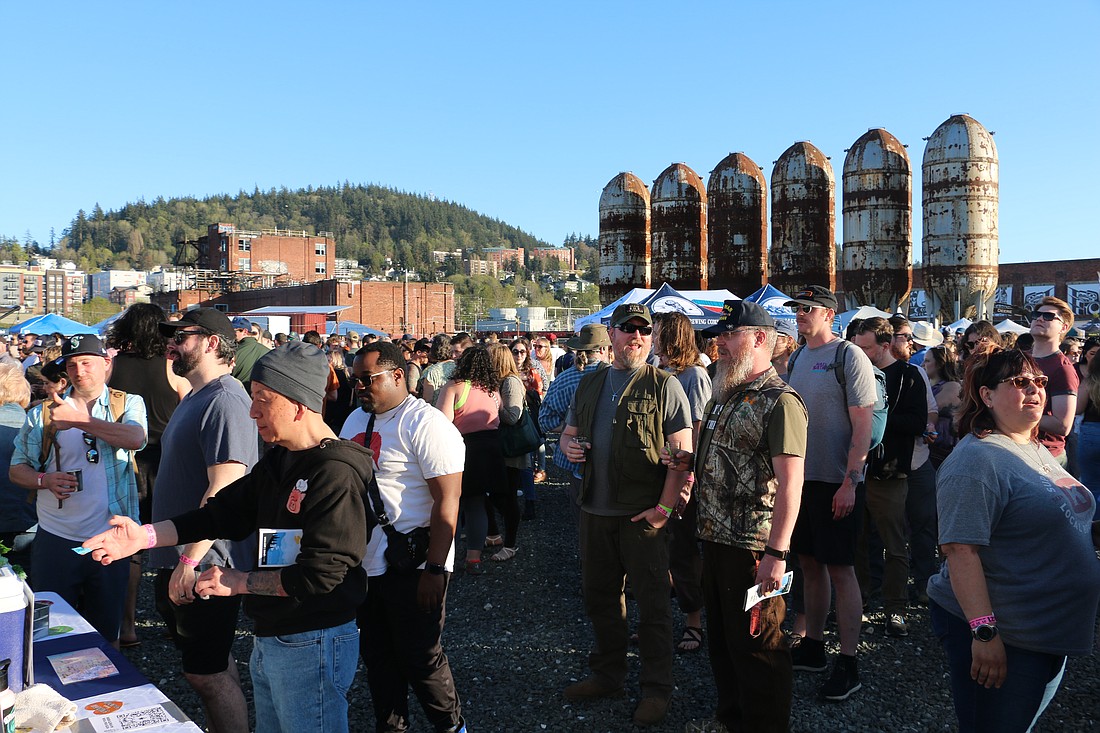 ---
---
Thousands congregated at Bellingham's downtown waterfront Saturday to sample selections from more than 65 local breweries, enjoying live music and local food trucks.  
This isn't the average beer-tasting festival, though — it's April Brews Day; a fundraising event for the Max Higbee Center, a local organization that provides community-based recreation programs for youth and adults with developmental disabilities. All proceeds of the event go toward the organization, and in previous years, money raised from April Brews Day has made up 45% of the Max Higbee Center's annual funding.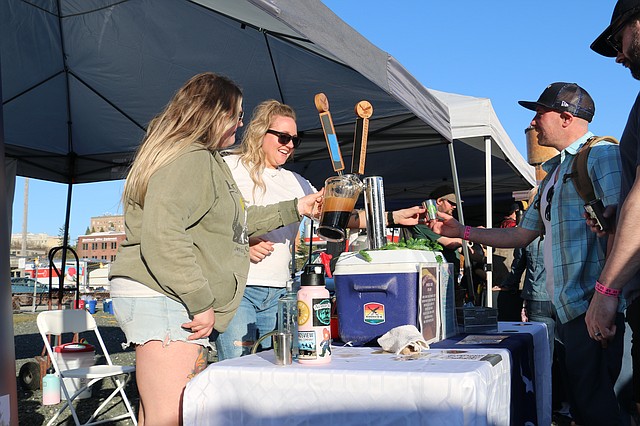 This year marked the festival's return after a three-year hiatus due to the pandemic — it was last held in 2019, in downtown Bellingham's Depot Market Square.  
This year, the event came back bigger and better than ever, expanding into the larger venue of Bellingham's downtown waterfront. The larger space meant room for more attendees, more music and more fun. 
The last few years have been "definitely challenging" without the additional funding from April Brews Day, said Max Higbee Center Program Director Alyssa Jones.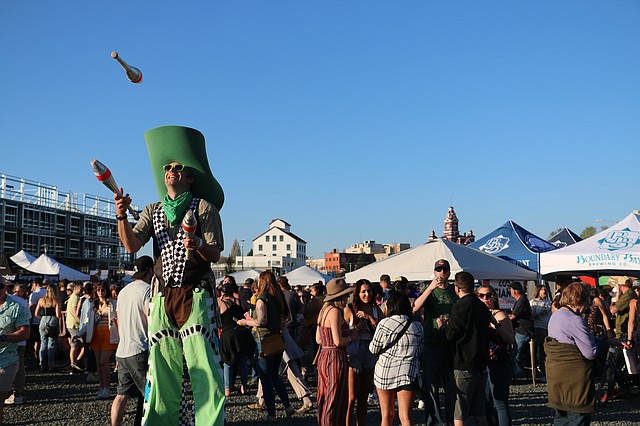 Jones hopes the money raised from this year's event will finally allow the organization to expand its programming. 
"Part of why this event is so important, and why we put so much effort into it and why we really hope everybody will attend, is just being able to continue to grow [our] services and get folks off the waiting list," Jones said.  
For Jones, the Max Higbee Center is an integral part of the community, and she "couldn't imagine" Bellingham without it.  
"It's an authentic place where folks can come here and be themselves," she said. "I don't think that happens in a lot of spaces and a lot of communities as much."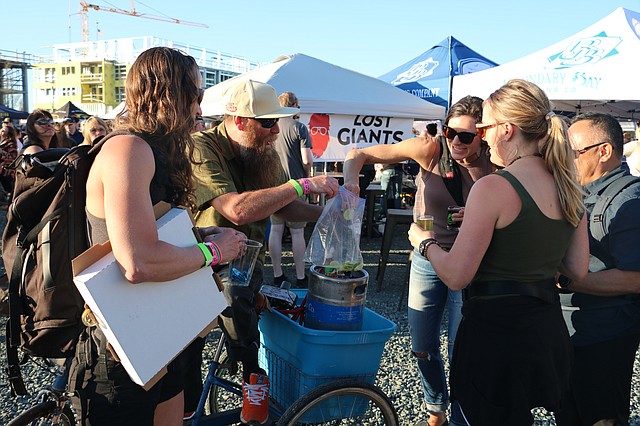 Bands played at two music stages all night long, along with entertainment from circus performers. Attendees took part in an array of lawn games, got adorned with temporary glitter tattoos and even danced the night away in a silent disco. Food trucks were parked throughout, offering tasty bites from local spots like New Public Food Truck and El Tapatio NW.   
"There's definitely an eclectic selection here," attendee Matt Amiot said. "It's great to be able to try things from throughout the community."