Outdoors
Springing forward, in seasons and life
Alaska's crisp air fuels exhilarating transitions
April 27, 2023 at 5:00 a.m.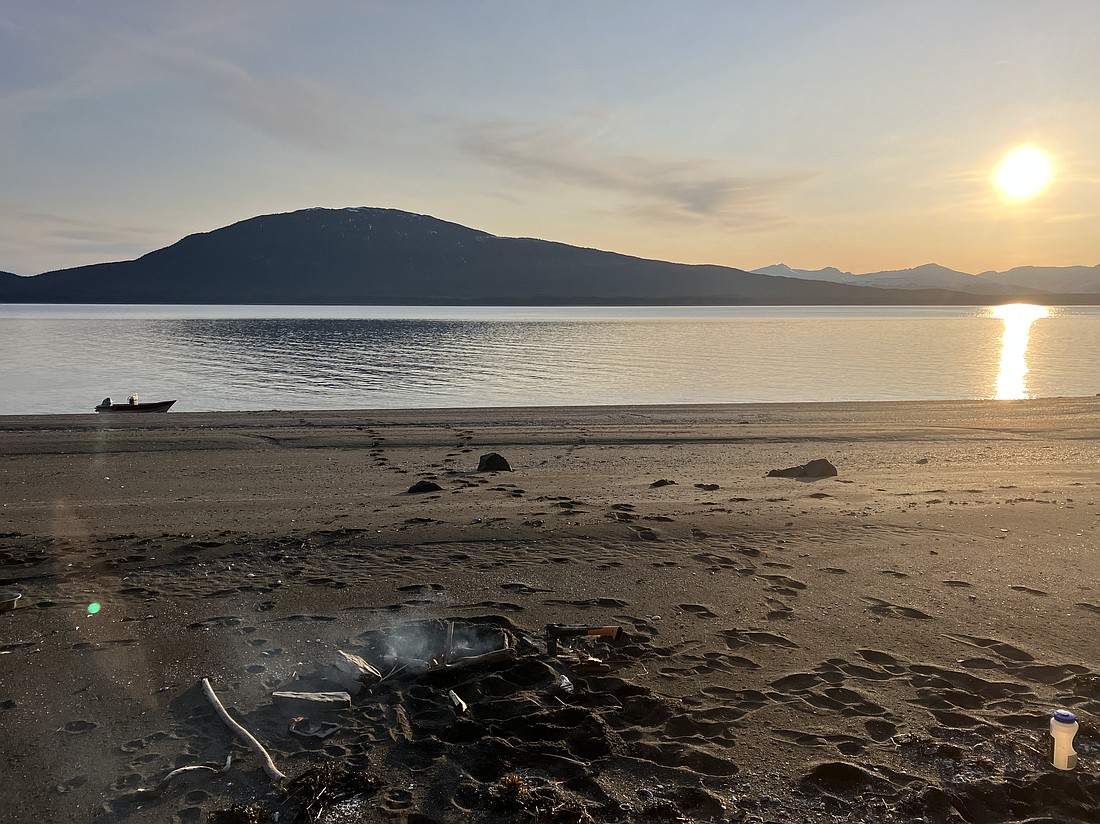 ---
---
The sun peers through my bedroom window this morning, painting the walls of our A-frame loft golden, and alluring me awake. I make a coffee, grab my dog Mac's leash and head out for a morning walk. 
A makeshift neighborhood trail is pinched between an abundance of western hemlocks and Sitka spruce pines, meandering its way toward Mendenhall Glacier. I hop along slippery logs and run my fingers through moss dangling from the trees as Mac investigates the endless smells of the Tongass National Forest. A soft wind blows crisp air off the glacier, cleansing my lungs with each breath, as the beaming sun passes through cracks in the forest canopy, warming my skin.
Spring has arrived, meaning we survived (and thrived) our first season here in Juneau. 
Spring indicates the end of winter, and sadly my last day of work at Eaglecrest Ski Area earlier this month. When I was hired as a rookie ski patroller, I was lacking a major certification — my EMT license. After my first month patrolling, I felt inspired and signed up to take an EMT course. The rest of my winter consisted of nine-hour workdays followed by three-hour study sessions trying to understand medical jargon; it was both exhausting and stimulating. A couple days before Eaglecrest's closing weekend, I passed all my tests and received my EMT license.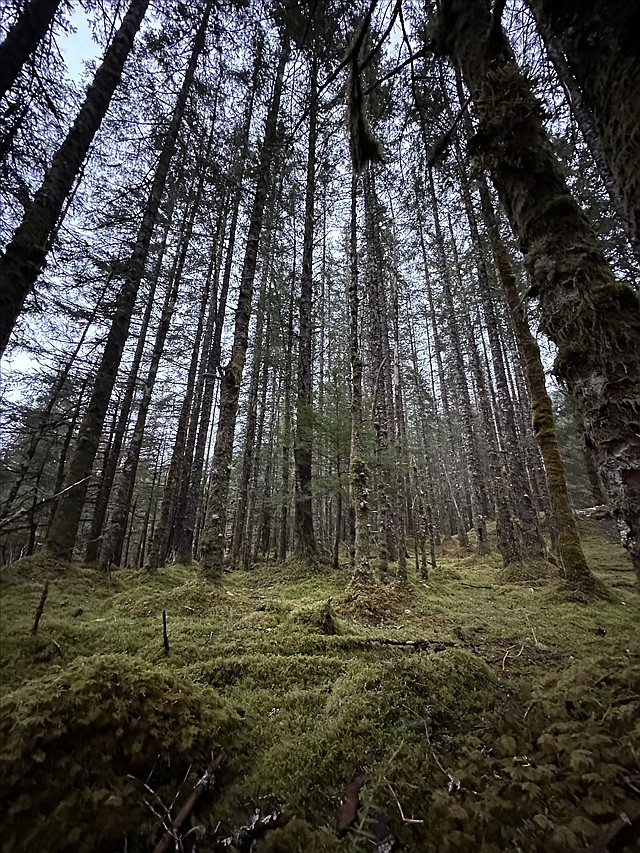 This left me with just one thing left: Ski Patrol's check-off test. This entails our patrol director sneaking off somewhere on the mountain, getting "injured," and calling for the rookie patroller to respond. Due to it being closing weekend, I hadn't anticipated my check-off test happening until next season, but when I saw the patrol director sneaking off on the last day, my stomach dropped and I started gearing up to respond. 
When it happened, the wind was ripping at gusts up to 60 mph and the April snow was falling. I carefully made my way through the foot of new snow to the simulated accident, reminding myself of all my hard work in an attempt to calm my nerves.
Our patrol director goes by the stage name of Barnicus for these check-off scenarios, and let me tell you, Barnicus has an attitude. 
Treating his simulated injuries, I started to feel the stress of the impending sled ride distracting me. We were sitting atop one of the steepest gullies in the ski area and it was a whiteout. Sled rides are one of the most challenging aspects of the job; you have an injured patient strapped down in the metal sled and you must ski or snowboard them down the mountain both efficiently and safely. Under no circumstance can you let go, fall or choose the wrong line.
As Barnicus and I started the descent, I quickly realized how scary this ride was going to be. The fresh powder caused us to go faster, making it more difficult to turn and impossible to stop, but suddenly something clicked in me and a wave of calm shot through my body. All I had to do was hold on. My body weight battled against the sled, begging it to slow, as we rocketed down the run. We were falling, but I was controlling the fall, steering us to avoid trees, drops and rocks. And just like that, we broke out onto the groomed cat track. It was over. I did it. 
Symbolizing my accomplishment of being a checked-off patroller, I am given a hat: It's a poorly embroidered snap-back, too big for my head, reading "Eaglecrest Ski Patrol" with a bomb in place of the O. I put it on and basically haven't taken it off since. A full circle moment of my winter.
For me, the end of winter and arrival of spring usually comes with a dose of sadness. Contrary to the majority of cases of seasonal depression, the warm summer months leave me feeling antsy, lazy and longing for snowy days. This year, however, it feels a bit different. 
Leaving this winter, I feel fulfilled. My lovely other half, Brady, who has been grinding six days a week at work, got a boat. It's an 18-foot Smoker Craft skiff that can take us out toward the thousands of islands and up rivers tucked into Southeast Alaska's cove. 
As I return from my walk, I see Brady's truck prematurely parked in the driveway. He excitedly pops out of the house with a cooler in one hand and the boat keys in the other. We drive out to the bay, put the boat in the water, and putter our way out toward the endless sea. Out of the corner of my eye, I see a sea lion pop up, I turn to look and am shocked to see a huge, glowing red salmon dangling from its mouth. This place exudes magic.
Moving to Alaska in December seemed so daunting. With only six hours of daylight, average temperatures below freezing, alarming amounts of rain, new jobs, icy roads, no friends, no permanent housing and no roads out, it was more than easy to doubt ourselves. Instead, Brady and I dove into this new life headfirst, hand in hand, rooting for each other the whole way, and I feel confident saying it has more than paid off.
CDN Outdoors lifestyle columnist Kayla Heidenreich writes monthly, of late from Juneau; heidenreichmk@gmail.com.