Golf
WWU senior nabs GNAC men's golf title
Vikings fall short of team title after playoff loss to Simon Fraser
April 26, 2023 at 4:44 p.m.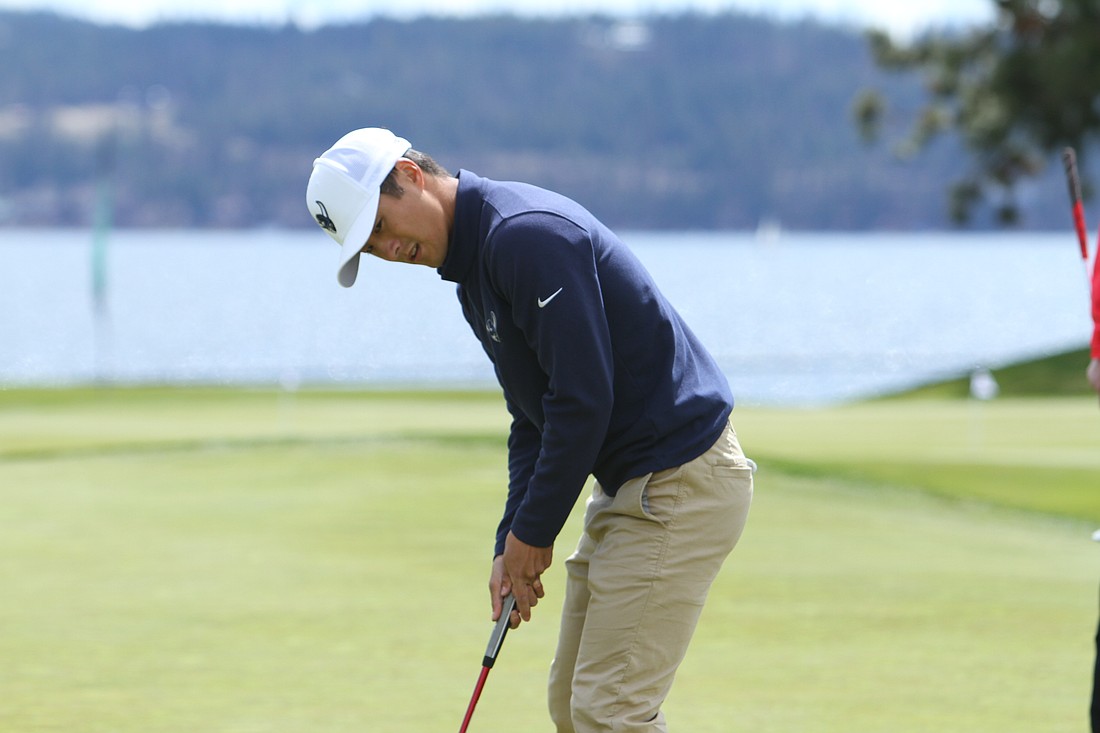 ---
---
Western Washington University senior Jordan Lee captured his first men's golf Great Northwest Athletic Conference title during the two-day, 54-hole league tournament April 24–25 at the Coeur d'Alene Golf Resort in Coeur d'Alene, Idaho.
Lee led Western — which finished second after a team playoff with Simon Fraser — with his 6-under-par 207 (71-69-67), nine strokes ahead of second-place finisher Ryan Hodgins (SFU).
With the win, Lee has now nabbed three straight tournament wins while extending his streak to 10 consecutive rounds at par or better.
Senior Cody Oakes also turned in a solid performance for Western, finishing tied for third with a 4-over-par 217 (73-70-74). Sophomore Conrad Brown tied for ninth with his 11-over-par 224 (79-71-74).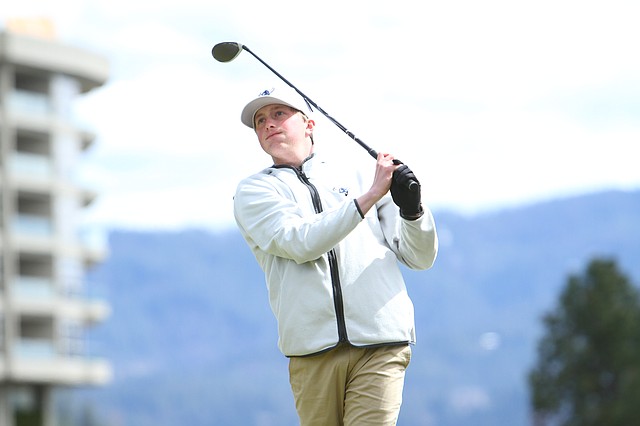 Western and Simon Fraser were tied with a 22-over-par 874 after three rounds on April 25, and the Red Leafs nabbed the win on the second hole of the team playoff.
Full results from the men's tournament are available here.
The Vikings' women's team finished fourth out of five teams present at the two-day, 36-hole tournament, wrapping up their 2022–23 season.
Western was led by a seventh-place finish from freshman Emma Worgum who shot a 14-over-par 156 (76-80).
Junior Dani Bailey moved up 10 spots via her second-round performance, finishing tied for 11th with an 18-over-par 160 (85-75).
As a team, Western finished with a 74-over-par 642. Saint Martin's freshman Ashley Bruland captured the women's title (3-over-par 145) and the Saints also won the team title.
The Vikings' women's group has captured seven GNAC team titles, including back-to-back in 2021–22. Former Viking Elise Sumner won last year's tournament, while Bailey placed second as a sophomore.
Full results from the women's tournament are available here.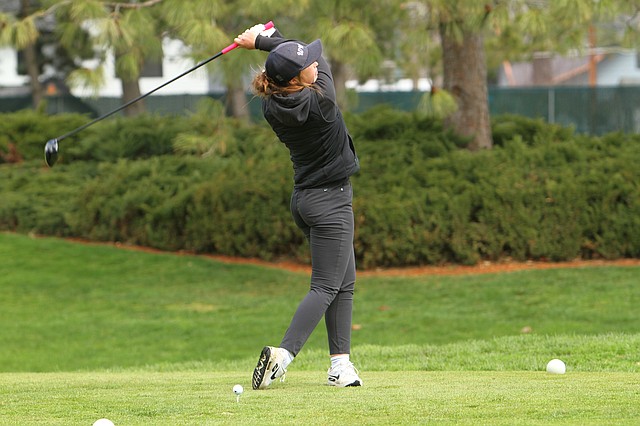 Western's men's team has won the GNAC team title 10 times since the tournament's inaugural run in 2008, and Lee was the 10th Viking to win the individual title during that same span. Former Western golfer Aidan Thain won the tournament in 2022.
Currently ranked No. 19 nationally, the Vikings' men's team will await the NCAA Division II Golf Championships Selection Show which is scheduled for 2 p.m. Friday, April 28.
Western should have an automatic bid as one of the 10 West Region teams headed to the NCAA Division II West/South Central Super Regional that runs May 11–13 at Foxtail Golf Club in Rohnert Park, California, after entering the GNAC tournament ranked No. 3 in the region.