Public Works
Whatcom County hires new public works director
Elizabeth Kosa served as assistant, then interim director
April 26, 2023 at 3:59 p.m.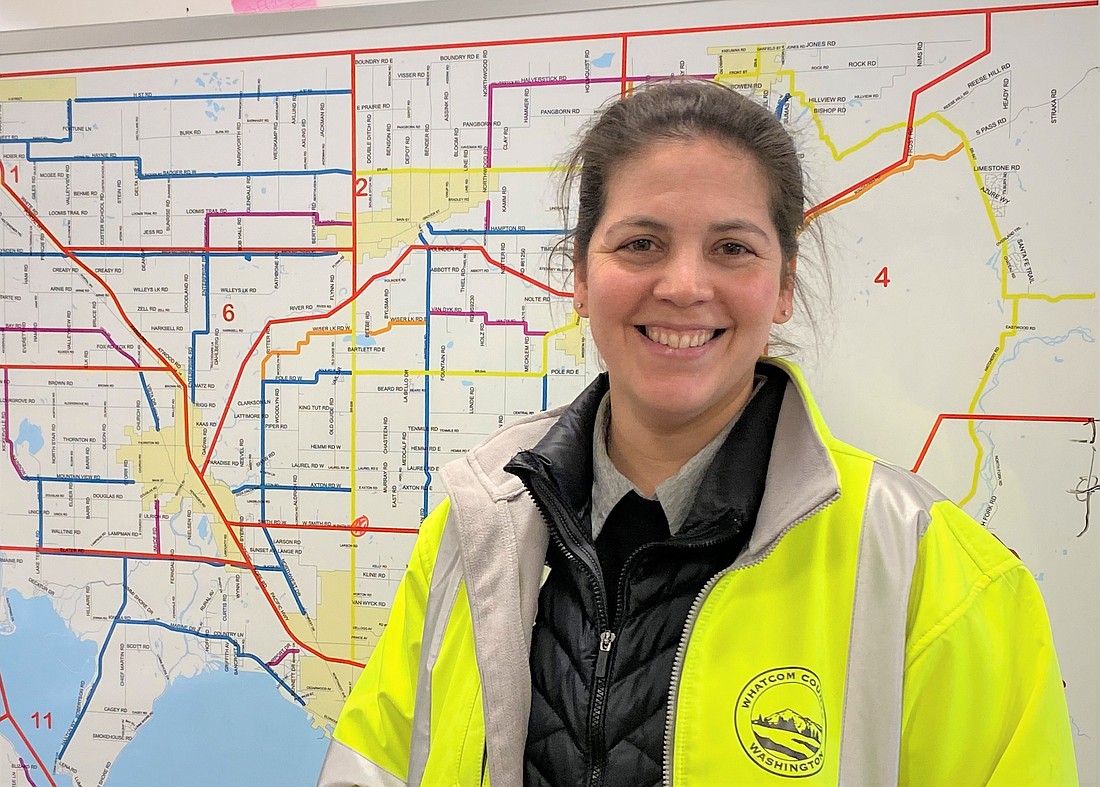 ---
---
Elizabeth Kosa is the new director of the Whatcom County Public Works Department, the largest department in county government after the sheriff's office. 
Kosa was the local finalist for the job, having served as the department's interim director after the resignation of Public Works Director Jon Hutchings in November 2022. Before that, Kosa was promoted to assistant director during the COVID-19 pandemic.
Kosa was selected for the top job in public works by county Executive Satpal Sidhu in March and unanimously confirmed by the county council on April 11.
"She is highly respected by the people who work with her and for her, and we are really lucky to have her in this important position," Sidhu said in a prepared statement.
"I believe in treating everyone with respect and working collaboratively, using our experts — not trying to be the expert in everything myself, but really using that talent around me," Kosa told the council on April 11, before its confirmation vote.
Before her roles in Whatcom County government, Kosa worked for Washington State Ferries, as senior port engineer and chief of staff. In the latter role, she supervised 1,600 employees and was responsible for a budget of more than $450 million, according to a county news release.
The public works department has 181 full-time positions and a $68.7 million budget in 2023, according to the county's budget document.
The public works department maintains 960 miles of county roads, in addition to providing year-round ferry service to Lummi Island. The department is also responsible for flood control, noxious weed control and stormwater management.