The A-List
A&E calendar: Wolves, wenches, poetry and art openings
A curated selection of happenings in Whatcom and Skagit counties
April 26, 2023 at 5:05 a.m.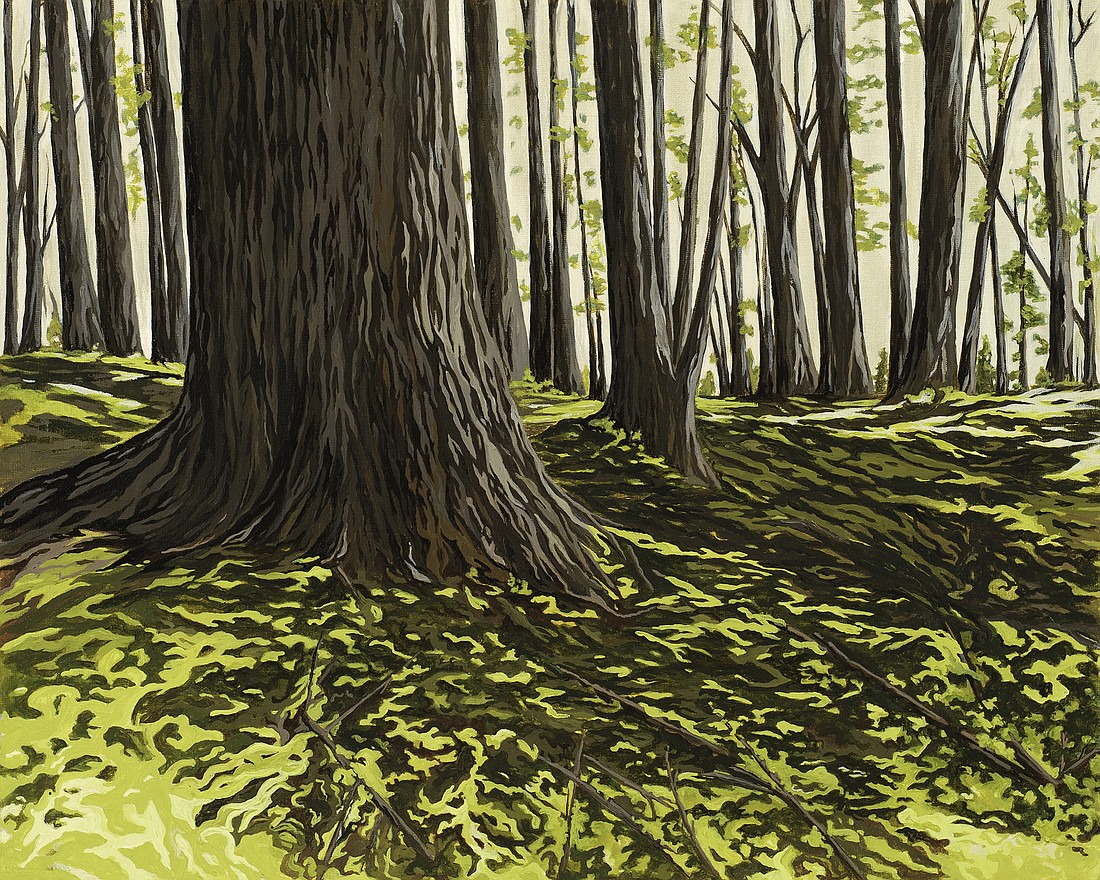 ---
---
Wednesday, April 26
'Hamlet (Variorum)'
7 p.m., Explorations Academy, 1701 Ellis St.
Outsiders Inn presents this meditation on Shakespeare's 'Hamlet' on various dates through May 5. The dynamic and high-velocity two-hour production is performed by a 10-actor ensemble. Greg Berry directs. Tickets are $10. Info: outsidersinn.ludus.com. 
Thursday, April 27
'Into the Woods'
7 p.m., Blaine Middle School, 975 H St.
Blaine High School presents this full-length musical for the final weekend. Tickets are $7–$12 to see the Stephen Sondheim and James Lapine production which intertwines the plots of several Brothers Grimm fairy tales. Info: 360-332-6045. 
'My Son Pinocchio'
7:30 p.m., The Claire, 655 Front St., Lynden
Disney's "My Son Pinocchio, Geppetto's Musical Tale" continues weekends through May 7. The song-filled production tells the timeless tale of Pinocchio through the eyes of his father. Tickets are $11–$15. Info: theclaire.org. 
Front Street Jazz
7:30 p.m., Jansen Art Center, 321 Front St., Lynden
Community members who share the desire to play and perform simply for the enjoyment of making music will play a variety of tunes — from jazz to rock to New Age originals. Tickets are $10. Info: jansenartcenter.org. 
The GBU
7:30 p.m., The Upfront Theatre, 207 Prospect St.
Bellingham's longest-running improv show, "The Good, the Bad, and the Ugly," takes place every Thursday, featuring a rotating performance format and guest players. Tickets are $10–$15. Info: theupfront.com. 
Friday, April 28
'Peter and the Wolf'
7 p.m. and 8 p.m., Performing Arts Center, WWU
Western Washington University's Symphony Orchestra will revive its 2015 costumed and fully-staged rendering of Sergei Prokofiev's beloved music tale, with choreography by dance professor Pam Kuntz. Tickets are $10–$15. Info: tickets.wwu.edu. 
'Men of Parts'
7:30 p.m., New Prospect Theatre, 207 Prospect St.
Those Brazen Wenches presents this new play by Rosalind Reynolds Friday through Sunday. The story follows a ragtag company of actors struggling to mount a production of "The Deeds of Robin Hood," while evading angry sheriffs, vengeful husbands, bears and their own checkered pasts. Tickets are $10–$15. Info: newprospecttheatre.org. 
North Cascades Community Orchestra
7:30 p.m., Central Lutheran Church, 925 N. Forest St.
Works by Vivaldi, Schubert, Bach and Mascagni will be on the lineup at this spring concert. Admission is free, but donations are welcome. Info: northcascadesmusic.org. 
Wizards of the NW Coast
7:30 p.m., The Upfront Theatre, 207 Prospect St.
Join a band of unlikely heroes as they are called upon to embark on a true-to-life quest at 7:30 p.m. Friday and Saturday. At 9:30 p.m., stick around for Upfront Classic, an improv games show. Tickets are $10–$16. Info: theupfront.com. 
Saturday, April 29
Bellingham Farmers Market
10 a.m. to 2 p.m., Depot Market Square, 1100 Railroad Ave.
Approximately 90 vendors from Whatcom and Skagit counties are on site at this weekly market, which continues every Saturday through Dec. 16. Info: bellinghamfarmers.org.  
'Images of Cascadia' reception
6–8 p.m., Gallery Syre, 465 W. Stuart Road
Attend an opening for "Images of Cascadia: Through the Lens of Photojournalists Andy Bronson & Hailey Hoffman" and "David Syre: Drawings from Greece." The artists will be present and light refreshments will be served. The works will be up and for sale through July 15. Info: gallerysyre.com. 
Swing Into Spring
6–9 p.m, Pioneer Pavilion, 2004 Cherry St., Ferndale
The Ferndale Arts Commission hosts this free event, which includes swing dancing lessons for the first hour. Swing Connection will be providing live music and bottled water and light snacks will be provided. Info: cityofferndale.org. 
April Brews Day
6–10 p.m., downtown waterfront, 1145 Granary Ave.
Sample beers from more than 60 Pacific Northwest craft breweries at this 19th annual event, which raises funds for Bellingham's Max Higbee Center. There will also be live music, a dozen food vendors, festival games and more. Tickets are $40–$60. Info: aprilbrewsday.org. 
Sunday, April 30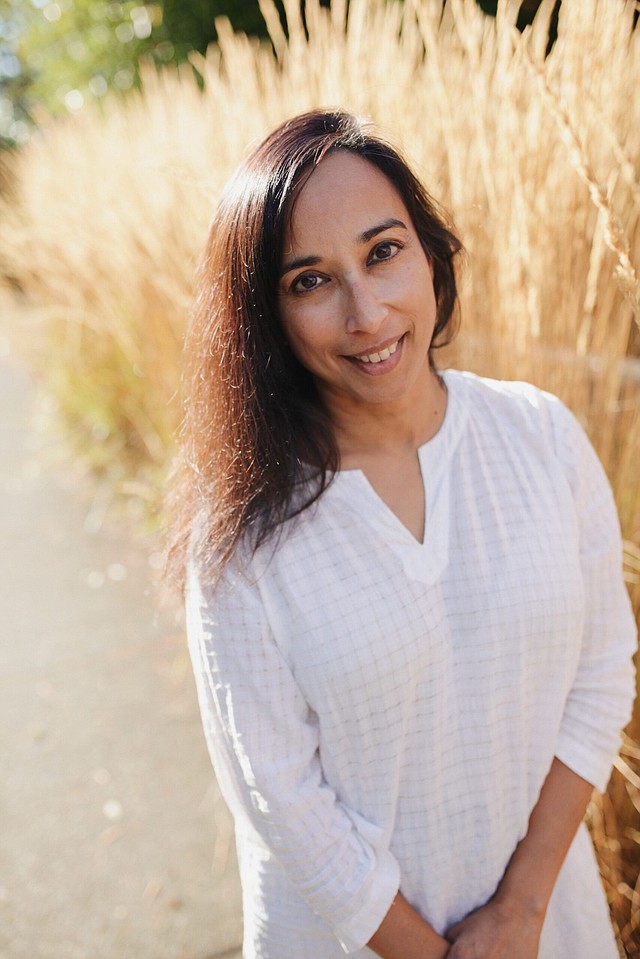 Books by the Bay Book Fair
11 a.m. to 4 p.m, Hotel Bellwether, 1 Bellwether Way
Village Books and the Chanticleer Authors Conference co-host this free event where attendees can meet local and international authors and explore a wide range of genres. Many authors will be on hand to sign books, answer questions and share insights. Info: chantireviews.com. 
Dirty Dan Day
1–4 p.m., Fairhaven Village Green, 1207 10th St.
Celebrate Daniel Jefferson Harris (aka Dirty Dan), the founder of Fairhaven. Live music by the Song Wranglers, an 1800s costume contest, a fish toss, a pie-eating contest and more will be part of the free event. Info: enjoyfairhaven.com. 
'Owen & Mzee the Musical'
2 p.m., McIntyre Hall, Mount Vernon
The Music Vital Theatre Company presents this amazing true story of an orphaned baby hippo (Owen) and a 130-year-old giant tortoise (Mzee). Tickets are $18–$35. Info: mcintyrehall.org. 
Sunday @ 3
3 p.m., Jansen Art Center, 321 Front St., Lynden
This monthly concert series produced by Rebecca Mañalac showcases outstanding local young artists. This month's performers include Logan Marshall, Ema Horja, Leigh Nichols and students from the Bellingham Youth Chamber Players. Entry is free; donations are welcome. Info: jansenartcenter.org. 
Sati Mookherjee
4 p.m., Squalicum Boathouse, 2600 Harbor Loop
This Bellingham-based poet will read from her latest collection, "Ways of Being," at this free event. The book explores themes of grief and loss. Advance registration is recommended. Info: villagebooks.com.
Silent Film Screenings
5:30 p.m., Lincoln Theatre, Mount Vernon
Celebrate the 97th anniversary of this historic venue by watching two films by innovative filmmaker Charley Bowers — "Egged On" and "He Done His Best." Harvey Rossiter will provide live accompaniment on the Mighty Wurlitzer. Entry is 35 cents. Info: lincolntheatre.org. 
Wednesday, May 3
BMC Winners Showcase
10:30 a.m., Trinity Lutheran, 119 Texas St.
Bellingham Music Club presents the winners of the Western Washington University Awards in honor of Virginia Glover. Expect a program high in artistry and virtuosity for piano, voice and marimba by five amazing university-level musicians. Entry is free. Info: bellinghammusicclub.org.
Early Music Festival
7 p.m., Skagit Early Keyboard Museum, La Conner
"Haydn, Schubert & Brahms: A Lieder Recital" will feature soprano Maike Albrecht and harpsichordist Hans-Jurgen Schnoor, guest musicians from Lubeck, Germany. Advance reservations are required. Suggested donation is $25 (free for students 18 and younger). Info: salishseafestival.org/skagit. 
Thursday, May 4
Children's Art Walk
5–7:30 p.m., downtown Mount Vernon
Explore the vibrant colors and playful themes of summer during this free community event featuring art from talented local elementary and middle school students. Maps of participating businesses will be available the night of the event. Info: downtownmountvernon.org. 
'Star Wars: Return of the Jedi'
7 p.m., Mount Baker Theatre, 104 N. Commercial St. 
Watch the reunion of Luke Skywalker, Princess Leia and Han Solo on the big screen during this one-night-only showing of the 1983 film. Tickets are $12.50. Info: mountbakertheatre.com. 
'The Day Room'
7:30 p.m., The Happy Place, 1215 Cornwall Ave.
Celebrate Idiom Theater's 20th anniversary starting with this showing of acclaimed novelist and playwright Don DeLilo's tale of a group of actors playing hospital patients. Or is it a group of hospital patients playing actors? The play continues May 5 and 11–13. At 7 p.m. and 9 p.m. May 6–7, watch Idiom's 57th iteration of its 48-Hour Theater Festival, which features plays going from page to stage in 24 hours — twice. Info: idiomtheater.org. 
Friday, May 5
Children's Art Walk
5–8 p.m., downtown Bellingham
Works by Whatcom County students will hang in the windows of various businesses and venues throughout the urban core at this 23rd annual event. There will be a number of activities for kids and adults, music and more to celebrate the arts. Info: alliedarts.org. 
First Friday Artwalk
6–8 p.m., downtown Anacortes
MoonWater Arts, The Majestic Inn and Spa, Scott Milo Gallery (and the studios above the gallery), Adrift restaurant, Fidalgo Fudge and Playhouse Ceramic Studio will be among the venues taking part in this monthly event. Entry is free. Info: anacortesart.com. 
Mariachi Show
7 p.m., Lincoln Theatre, Mount Vernon
To celebrate Cinco de Mayo, hear students who are part of the Mount Vernon School District's mariachi and folklorico program — whose mission is to keep Mexican dance and music traditions alive for youth. Admission is by donation. Info: lincolntheatre.org. 
'Beauty and the Beast'
7 p.m., Nooksack Valley High School, 3326 E. Badger Road
This musically inclined love story will come to life at the school's Performing Arts Center this weekend and next. Tickets will be $8–$10 at the door (cash or check only). Info: 360-988-2641.
The Paperboys
7:30 p.m., McIntyre Hall, Mount Vernon
Celtic, folk, bluegrass, Latin, soul, ska, jazz and country will be on the musical menu when this longtime Pacific Northwest band plays songs spanning three decades. Attendees will also hear stories from the road, as well as some favorite alumni. Tickets are $30–$40. Info: mcintyrehall.org. 
'Singin' in the Rain'
7:30 p.m., Anacortes Community Theatre, 918 M Ave.
This musical based on the classic film opens with showings at 7:30 p.m. Friday and Saturday, and 2 p.m. Sunday. Tickets are $25; additional showings take place weekends through May 27. Info: acttheatre.com. 
Saturday, May 6
First Saturday Market
11 a.m. to 4 p.m., Emerald Flats, 14969 W. Bow Hill Road
As part of this monthly market, shop from local arts, crafts and food vendors, listen to live music by Trischimmel Unplugged, check out a kid zone and more. Entry is free. Info: kxaestates.com. 
Clearbrook Dixie Band
2–5 p.m., VFW Hall, 624 N. State St.
Bellingham Traditional Jazz Society invites the community to an afternoon of hot New Orleans-style jazz for listening and swing-dancing. Entry is $5–$20. Info: bellinghamjazz.com. 
Skagit Valley Chorale
7:30 p.m., McIntyre Hall, Mount Vernon
"Celebrating in Song" will be the focus of concerts taking place Saturday and 2 p.m. Sunday. The diverse roots and branches of choral music will be highlighted, and the show will also feature guest musicians. Tickets are $20–$30. Info: mcintyrehall.org. 
Sunday, May 7
Bellingham Chamber Music Society
3 p.m., Hotel Leo Crystal Ballroom, 1224 Cornwall Ave.
"Revolutionary Women in Music" will be the focus of this show featuring some of the greatest women composers in history — including Clara Schumann, Jennifer Hidden and Louise Farrenc. Tickets are $10–$40. Info: musicinbellingham.com. 
Depot Comedy Club
8 p.m., Aslan Depot, 1322 N. State St.
Chase Mayers will host this monthly stand-up comedy show featuring the best of regional talent. Timmy Booth will be featured, Gaby Lucas will be a guest comedian and Tyler Smith will headline the event. Tickets are $20. Info: aslanbrewing.com. 
Before heading out to attend in-person happenings, check with individual venues to make sure the event is still taking place as scheduled.
The A-List appears weekly on Wednesdays. To submit an event for consideration, email calendar@cascadiadaily.com.