Government
State funds $9M crisis center for Whatcom
Rep. Rule: 'One of the most critical things we can do right now'
April 25, 2023 at 2:53 p.m.
|
Updated April 26, 2023 at 3:54 p.m.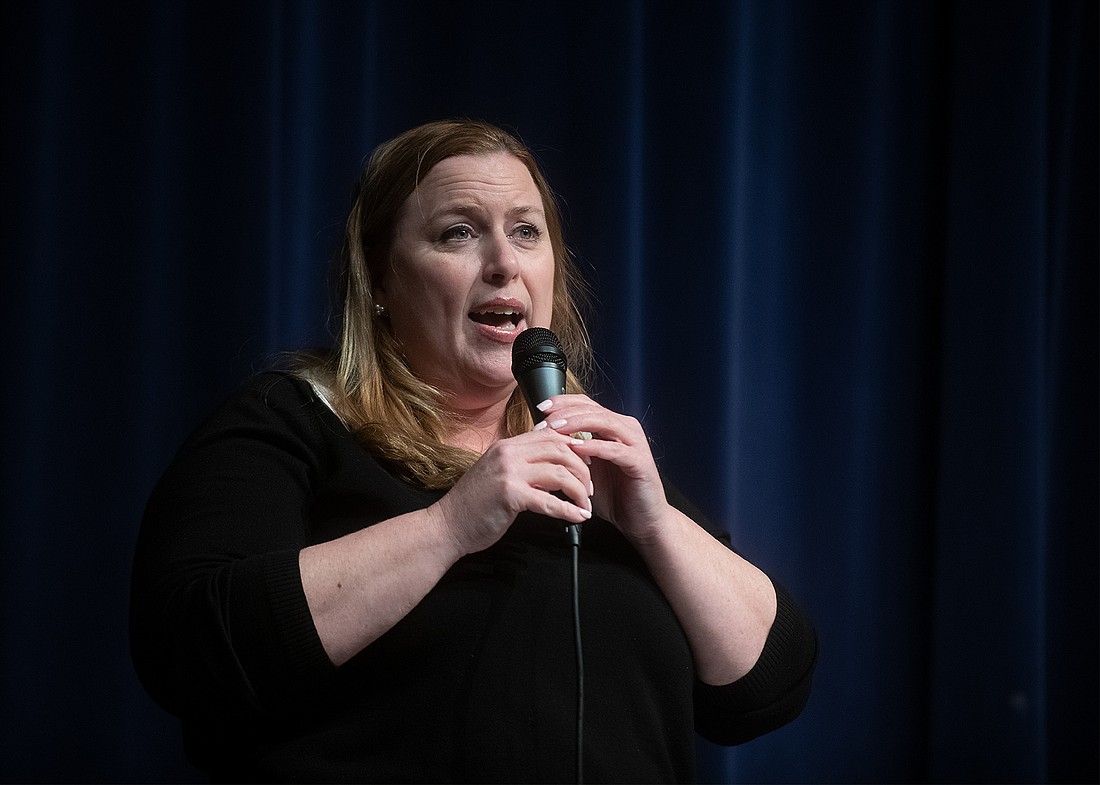 ---
---
People who are in acute crisis, due to serious mental illness or intoxication, often wind up in the Whatcom County Jail or the emergency department. Health officials say these people typically don't get the help they need inside a jail or hospital.
The state Legislature, led by Rep. Alicia Rule of Blaine, has funded a third option for these situations. The state's 2023–25 capital budget includes $9 million for a 23-hour crisis relief center in Bellingham.
The center will be among the first such facilities in the state, said Rule, who likened them to an urgent care center for medical needs.
"I pushed so hard for this center," Rule said. "It was, I think, the biggest thing I did this session."
"Now we will have a center that accepts everyone — people who are going through a psychotic episode, those who are intoxicated and a danger to themselves or others, and those who need immediate behavioral health care, not jail or our emergency room," added Rule, a Democrat who represents the 42nd Legislative District.
Sen. Sharon Shewmake, also a 42nd District Democrat, advocated for the crisis center from the Senate side. 
"One constant refrain from social workers, law enforcement, courts, folks who had been or were currently experiencing homelessness, and health care workers was that there weren't enough detox beds and other places to take people in crisis," Shewmake said in a text message. "I met more than one person who was ready to get clean that day, but the beds were full."
County Executive Satpal Sidhu thanked Rule for her effort on the crisis center.
"The crisis relief center will fill an important gap in our spectrum of behavioral health services," Sidhu said in a prepared statement. "It will help people get the short-term care they need and make connections to longer-term services."
The crisis center would be fully funded with the $9 million from the state, based on current cost estimates. 
The money comes at a time when Bellingham and Whatcom County are seeing rapidly increasing rates of drug overdoses, especially from the highly addictive opioid fentanyl.
Disruptive behavior on Bellingham's downtown streets also has raised alarms among the city's business owners. More than 40% of 53 responding businesses surveyed this year by the Downtown Bellingham Partnership said they may close or move out of the downtown this year.
"This is one of the most critical things we can do right now," Rule said. "It's really going to address that emergency situation, where our businesses are really impacted by this."
This story was updated at 3:54 p.m. on Wednesday, April 26 to give the number of downtown Bellingham businesses surveyed about their plans for this year.