Law & Justice
Whatcom jail planners favor Ferndale site for new jail
Officials also eye 0.2% sales tax for November ballot
April 24, 2023 at 5:05 a.m.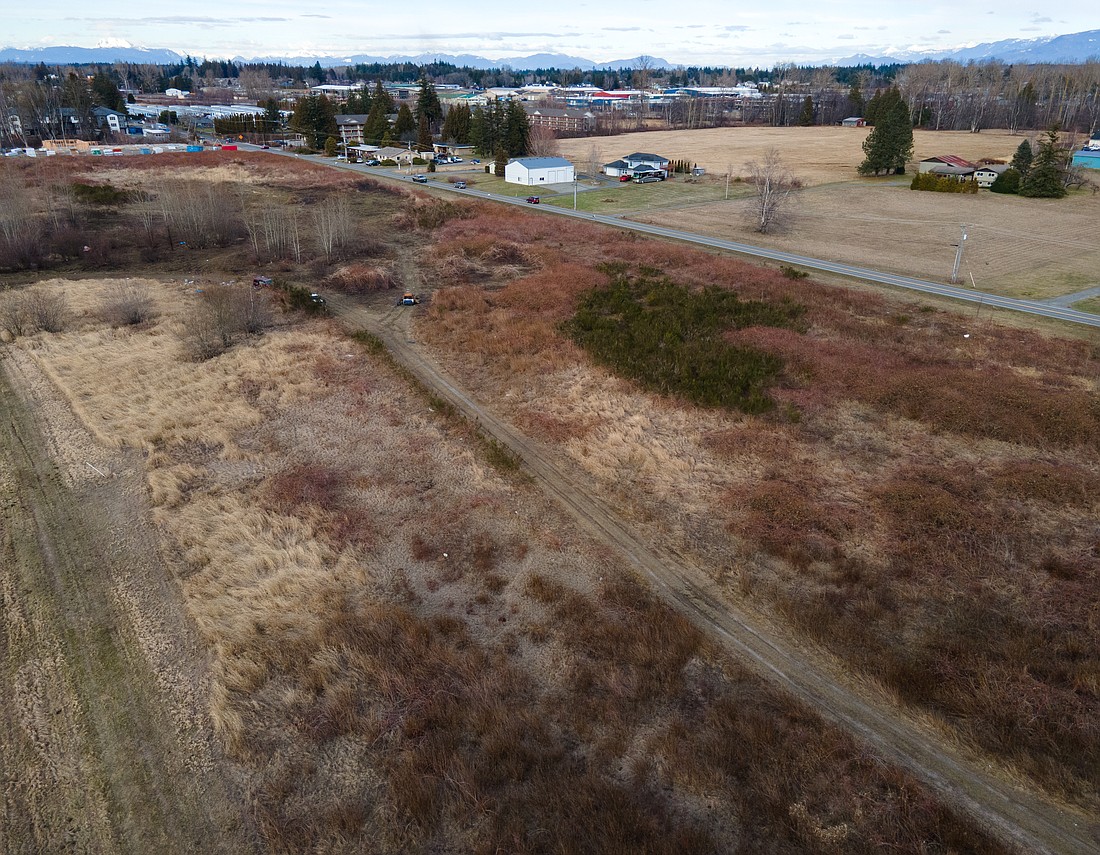 ---
---
Nothing has been decided yet, but the puzzle pieces for a new Whatcom County Jail are starting to fall into place.
The results of a survey of key jail planners, announced during a county meeting on April 12, indicated that officials were focusing on a 40-acre county-owned plot in south Ferndale as the most likely option for a jail site. Also, 89% of the 28 county officials surveyed said the jail should include between 450 and 700 beds for inmates.
But some jail planners at the April 12 meeting of the Incarceration Prevention and Reduction Task Force warned against going down this road again.
In 2015, county voters narrowly rejected a proposal for a 521-bed jail at the Ferndale site, located at the intersection of La Bounty Road and Sunset Avenue. Two years later, voters resoundingly defeated another jail proposal for 481 beds at the same site.
Bellingham Municipal Court Administrator Darlene Peterson said at the task force meeting that the next jail proposal, expected to appear on the ballot this November, looks too similar to the two failed measures.
"If this goes down a third time, I don't know what we're going to do," Peterson said. "We're in trouble."
Task force member Arlene Feld echoed Peterson's concern. She said a jail proposal that looks similar on the surface to past measures would jeopardize the public's trust. 
"If we do not listen to what people are saying to us, they will not trust us," Feld said. "And they're getting ready to resist."
Others on the task force pointed out that this year's proposal, still under development, looks to be markedly different from the previous decade's measures. The planning process over the past year or so has been about much more than just a jail, City of Bellingham Deputy Administrator Brian Heinrich said. 
This year's proposal is likely to include a behavioral health care center adjacent to the jail as an alternative to incarceration. The care center would treat qualifying defendants for their serious mental illness or substance use disorder, and if they completed the program their charges would be dropped.
County Executive Satpal Sidhu said at the April 12 meeting that a county care center might include between 40 and 60 beds.
Again, nothing has been decided, including the source of the funding for all of these new buildings and programs. The most likely option is a 0.2% sales tax voters would be asked to approve this November — the same as in 2015 and 2017.
The tax would raise between $12 million and $13 million a year, county Deputy Executive Tyler Schroeder said. At current, relatively high interest rates, an estimated $8.3 million of that would go to repay the construction bond for the new jail and other facilities — assuming the cost to build would be $130 million to $150 million, Schroeder said.
The remaining funds could go toward operating the jail and behavioral health facilities.
County leaders are still taking public input, before the county council votes to put a jail measure on the November ballot. The council's decision is expected in June or July.
Next week, officials will conduct focus groups with people of color, formerly incarcerated people and members of the immigrant community. A town hall with the general public is scheduled for May 24.