Elections
Kombucha Town founder to run for Bellingham mayor
Chris McCoy started business after graduating from WWU
April 24, 2023 at 10:57 a.m.
---
---
A Bellingham business leader has announced his run for mayor.
Kombucha Town founder and CEO Chris McCoy said in an April 22 news release that if he's elected as Bellingham's next mayor, he would "innovate, optimize and cut the cost of government" while also "expanding critical services to those who need it most."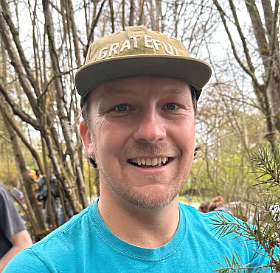 In an interview, McCoy said he would apply his business background to streamline government in a way that both saves money and yields better public services.
"I see Bellingham as a prime testing ground for social innovation that is scalable economically," McCoy said. "That's my big, audacious goal as an entrepreneur."
McCoy's priorities include reducing homelessness, increasing child care and making homeownership more accessible in Bellingham. He is also calling for a four-day workweek.
The candidate also says he would bolster arts and recreation in order to increase tourism, and expand "tree-planting and community cleanup projects."
Mayor Seth Fleetwood announced in March he would seek a second term. Nonprofit leader Kim Lund was the first to announce her bid for the mayor's seat.
McCoy, 37, founded Kombucha Town in the Herald Building in 2011 and opened Culture Café in the building's basement in 2015. Kombucha Town has since grown into an international brand, with sales in 30 states, Canada and the Middle East, according to the release.
McCoy attended Bellingham High School, Whatcom Community College and Western Washington University, where he graduated in 2010.
"I represent a younger generation that I believe is the future of Bellingham," McCoy said. "Some of the more established organizations, and the way the local and municipal government is run, is having trouble keeping up with the rate of change we're seeing in the community, and it's stifling progress quite a bit."
McCoy's candidacy isn't yet listed on the state Public Disclosure Commission website. Candidates must file with the PDC within two weeks of announcing their bid for public office.
Also, candidates for the 2023 elections must file their intent to appear on this year's ballot with their county auditor's office during the week of May 15–19.
Meanwhile, an incumbent on the Whatcom County Council announced on April 24 he will seek reelection. Ben Elenbaas won the first district-only election for the county's District 5 in 2019 with nearly 59% of the vote. The district includes Ferndale, Blaine, Point Roberts, the Lummi Reservation and Lummi Island.