Health
'Instantly addicted:' Fentanyl takes a deadly toll on Whatcom families
'What we want is action,' families of victims say
April 18, 2023 at 5:00 a.m.
|
Updated April 18, 2023 at 4:26 p.m.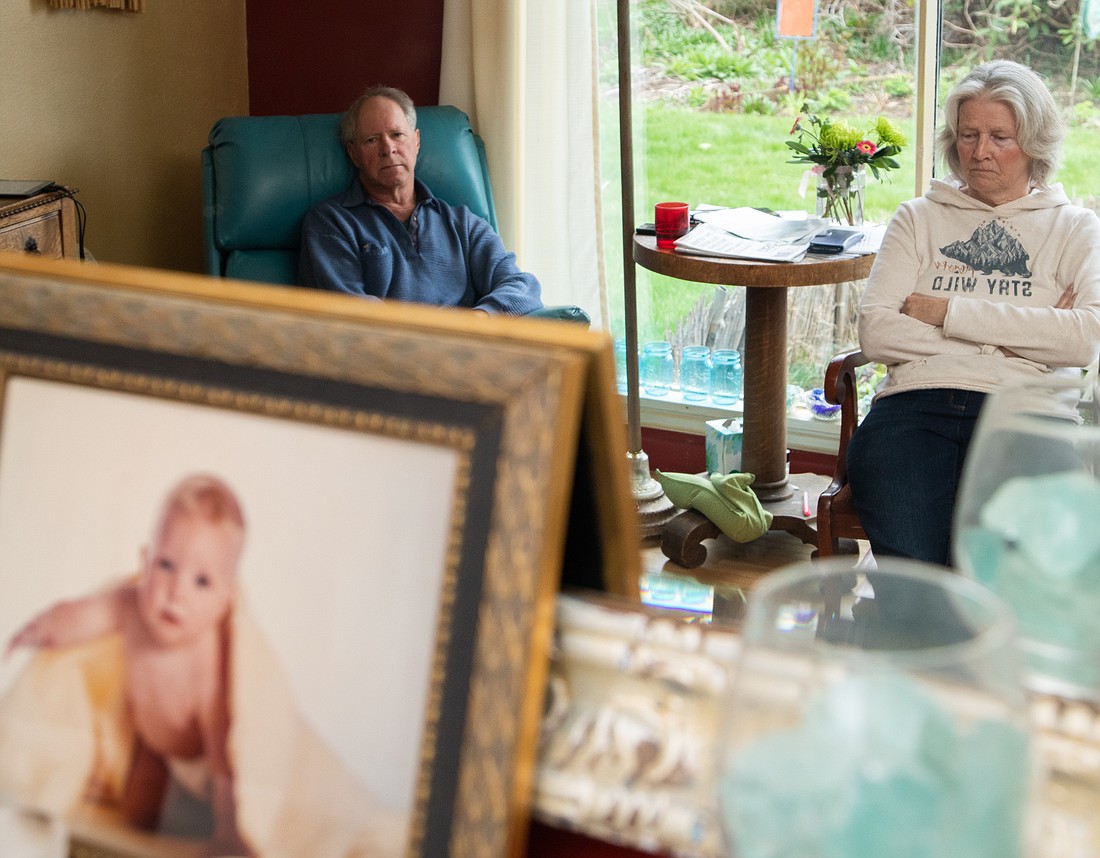 ---
---
Emily Halasz was full of energy and a sense of adventure.
Adopted on her 10th birthday, after living as a foster child with parents Julia Menkee and Edward Halasz from the age of 4, Emily enjoyed performing onstage and had dreams of going to Hollywood. She played soccer for the Whatcom FC Rangers and Ferndale High School — tenacious on defense but just as capable of running up the field to score. 
On March 8, Emily was found dead at the age of 15 in a tent at a homeless encampment behind Bellingham's Home Depot. The medical examiner found fentanyl in her system, her mother said.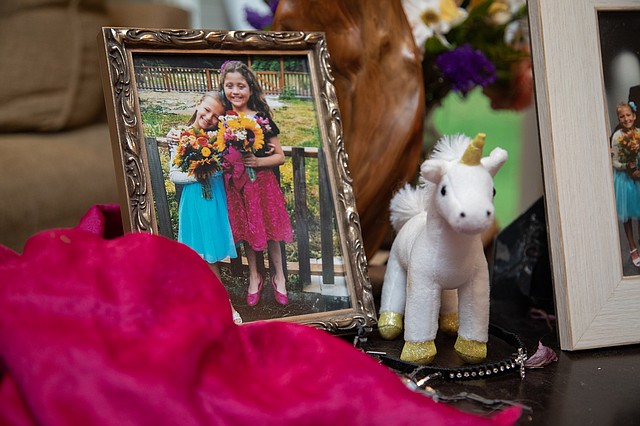 Emily told her parents that she first tried fentanyl last summer, with a group of kids on the top of the Bellingham Commercial Street Parking Garage. 
"She said that the first time she tried it, she was instantly addicted," Menkee said. "From that point forward, she just said she was going to find it, and figure out where to go get it and keep going."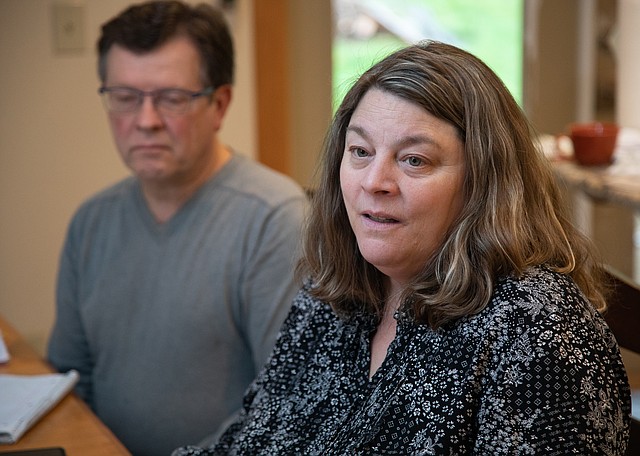 At Bellingham High School, Mick Satushek was a gifted student and a star baseball pitcher. More recently, he lived in a constant spiral of mental illness and addiction.
Mick's parents would wonder, whenever they saw a homeless man in downtown Bellingham, if it might be their son.
Steve Satushek — an artist who traveled the world for his photography — and his wife, Laurie, a real estate agent, weren't able to give their son any meaningful help. Drugs weren't allowed at their home, and his behavior was too erratic and destructive. He had a psychotic break in their home a little more than four years ago, Laurie Satushek said, and was diagnosed with schizophrenia.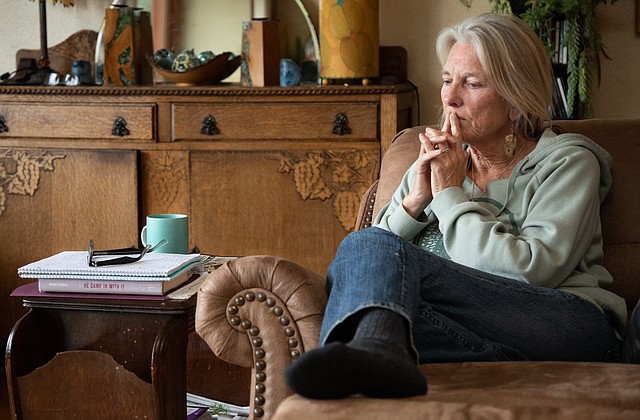 Mick was found unresponsive in a bathroom at Arne Hanna Aquatic Center in Bellingham on April 5 and was declared dead on the scene. He was 29.
The Satusheks suspect fentanyl played a role in Mick's death, although toxicology results are still pending.
"He had been self-medicating since high school," which was when he started hearing voices, Laurie Satushek said. "Taking meth, he was kind of normal. He said, 'I just want to feel normal.'"
"He had been a meth user for years and years," Steve Satushek added. "He had turned to fentanyl in just the last year."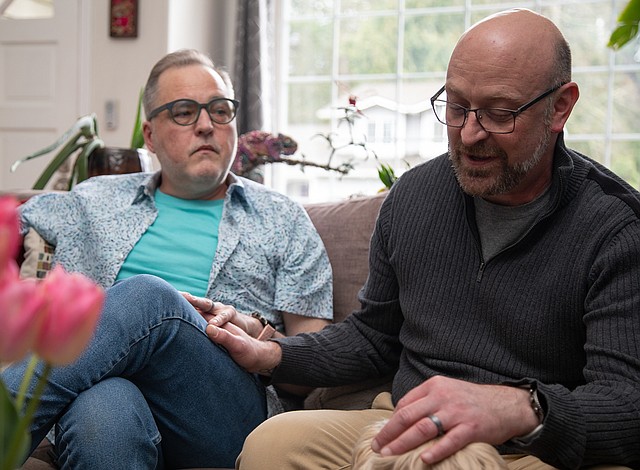 Keith and Kevin Coleman adopted their son Aaren and his older brother Alex when they were 6 and 7 years old. 
"Aaren was fearless on every level. Danger did not scare him," Kevin Coleman said. "He was actually brilliant. He could fix anything without knowing really how to do it."
To the best of his parents' knowledge, Aaren started using fentanyl about a year ago. He died two days before Emily, on March 6, at his grandfather's place in Black Diamond, King County. He was 17.
Aaren was planning to enter treatment in Spokane the following week.
"There's a belief that drug use, especially this type, is in the kids that are living on the streets," Keith Coleman said. "It can happen to a middle-class family in this community. I'm born and raised here, and I can't believe that our community has gotten to this point."
"I don't care whose kid it is, whose family it is," Kevin Coleman added. "This is a horrible epidemic and crisis in our country. And there's so many more families that are going to be affected by this if something doesn't get done."
The numbers
Fentanyl is a highly addictive synthetic opioid, 100 times stronger than morphine, according to the U.S. Drug Enforcement Administration. Just a tiny crumb of the substance — as little as 2 mg — can be fatal.
Whatcom County reported 11 overdose deaths in 2018, and none of them involved synthetic opioids, according to a state Department of Health dashboard. By 2021, the latest year for which state data is available, those numbers had climbed to 44 drug-overdose deaths countywide, with 24 attributed to synthetic opioids.
Synthetic opioids include fentanyl, tramadol and some others, but the increase in overdoses is being driven by fentanyl use specifically, according to the Centers for Disease Control and Prevention.
The numbers continue to climb. Medical examiner Allison Hunt told Cascadia Daily News in late February that she had recorded 48 deaths from 2022 caused by fentanyl, or that drug in combination with other drugs.
Through April 12 of this year, the Bellingham Fire Department has responded to 223 overdoses, or 2.2 per day on average, Fire Chief Bill Hewett said. The rate was 1.3 overdose calls a day in the first three months of 2022.
Parents of people who have died from fentanyl say the drug is cheap and all too easy to find. Laurie Satushek said Mick told her he could buy a dose for as little as $2.
The COVID-19 effect
The addiction epidemic brought on by fentanyl came at a terrible time for teenagers, coinciding with the COVID-19 pandemic.
"This also ties into mental health," Kevin Coleman said. "We all had post-traumatic stress disorder, we all suffered from PTSD over the past three years. Some people didn't deal with it well. Some people still are dealing with it."
As an adopted child, Emily had additional challenges, her parents said.
"Her mental health was definitely declining," Menkee said. "When we came out of that pandemic, it was at its worst because kids were isolated."
"Whatever things we were trying to do to mitigate that were just not helping enough, and fast enough," she added.
The Colemans knew their own adopted children, Aaren and his brother, had seen a lot of instability and drug use in their early childhood. They always carried that trauma with them.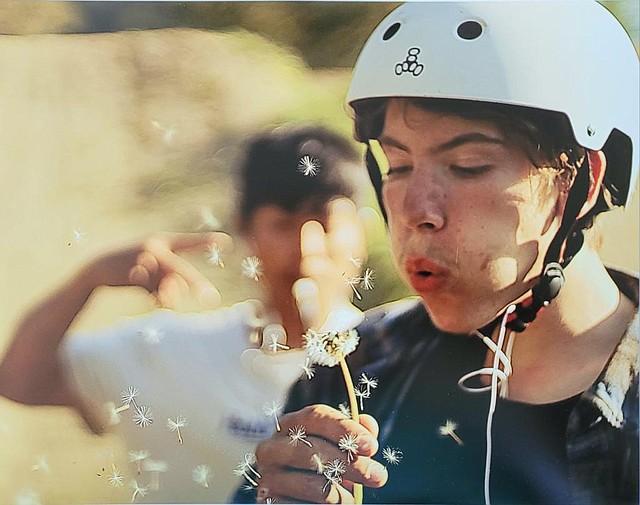 "COVID really took all the structures and things that we needed as a family," Kevin Coleman said. "All of our support groups, all of our mental health and wellness systems, everything went out the window, and it was left on us to handle everything."
Mick's situation was more complex, given his schizophrenia diagnosis. The Satusheks got a painful firsthand lesson in how medical and government systems fail people with serious mental illness.
After doctors at a hospital in Port Angeles had determined their son was "gravely ill," a designated crisis responder seemingly reversed that assessment and decided to discharge him.
"Not in a … million years would they do that to a cancer patient," Laurie Satushek said. "You would not take someone from an acute ward and put him out on the street, but that is what they did with our son."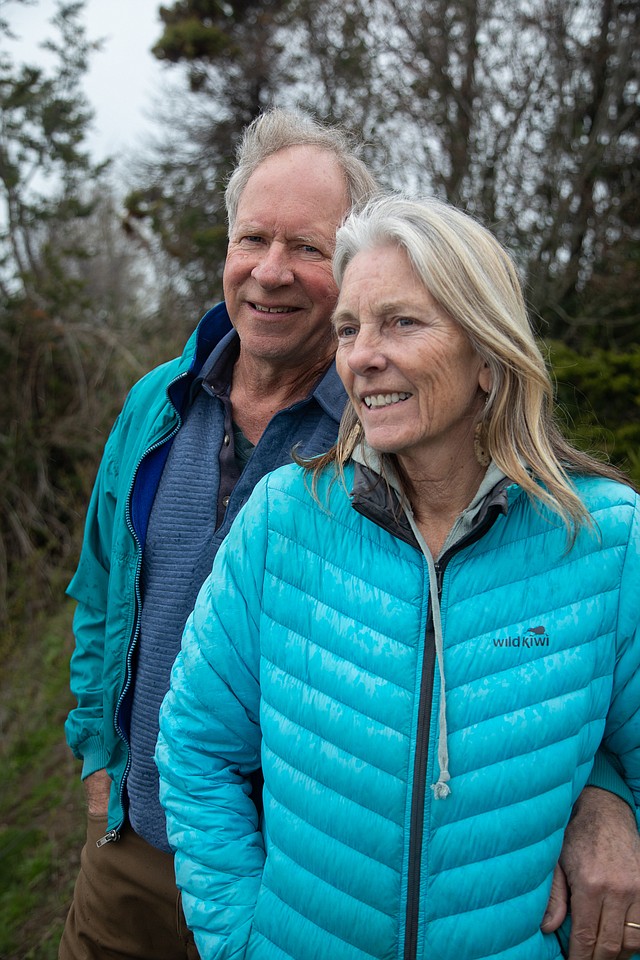 A family friend who worked in medicine and knew Mick since he was 5 years old described him as "terminally ill," Steve Satushek said.
"And that's true," he said. "His case shows that it just was a matter of time."
Getting help
The Satusheks said they got through their ordeal with their son with support from the National Alliance on Mental Illness, or NAMI. 
"NAMI helped us more than anyone that we talked to," Laurie Satushek said.
Laurie is helping to launch Whatcom Clubhouse, a local chapter of an international organization that provides safe spaces for adults with mental illness to gain independence and self-respect.
"If … our son had something like that to go to, maybe it would have been different, and it may help somebody," Steve Satushek said.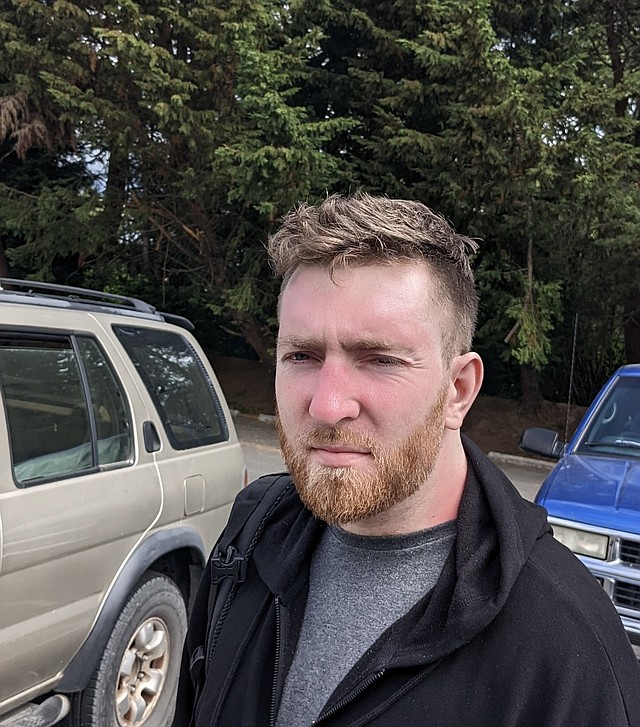 The Colemans, who are planning a celebration of life memorial for Aaren, said they don't want flowers.
"What we want is action," Kevin Coleman said. "And we want people to give where they can." The Colemans suggest making a donation to Northwest Youth Services, which helps homeless people in crisis between the ages of 13 and 24.
Kevin and Keith Coleman supported the city ordinance passed on April 10 that criminalizes public use of controlled substances in Bellingham as a small first step to address the city's drug crisis.
"I think it's a step, and I think just more has to be done," Keith Coleman said. "This has to remain a focus, and we have to be unified ... A 17-year-old shouldn't be overdosing on fentanyl because he was able to get it as easily as he did. He's not the only one."
Emily's parents had Whatcom County Health and Community Services bring a couple cases of Narcan to the girl's memorial service at Christ the King Community Church on March 16. Narcan is a lifesaving nasal spray that can restore respiration in someone who is overdosing on fentanyl.
About 270 people attended Emily's service, including many families with children. Attendees took home every dose of Narcan after hearing Emily's story.
"I made a decision that I was going to talk about it," Menkee said. "I wanted to really, really impress upon the parents and the kids there, how lethal this is."
Shannon Boustead is the lead physician for Sea Mar's medication-assisted treatment program. He offers medications such as Suboxone to patients who are addicted to fentanyl, to blunt the cravings and, hopefully, to get them to turn their back on the highly addictive chemical.
The challenges fentanyl poses to the medical community are great, Boustead said, but they can be overcome.
Fentanyl is especially nefarious, Boustead said, because it "binds extremely rapidly" to the brain's opioid receptors and then drops off quickly, too, leading to quick and severe withdrawals.
"People are very quickly having to chase normalcy, as they're going into withdrawals from it multiple times per day," Boustead said.
"We're seeing, within a couple of months, people very rapidly descending into severe use," he added. 
Potential patients aren't coming in for treatment because they've heard it doesn't work.
"We're working on earning that kind of trust back, that it does work," Boustead said. "[Suboxone] is a viable treatment for people who are using opioids."
Boustead hopes family members of fentanyl addicts are getting the same message: Treatment works.
"This is a huge problem that faces us, but there is hope for change," he said. "People can come back to life and be members of the community."
"It's important not to abandon them."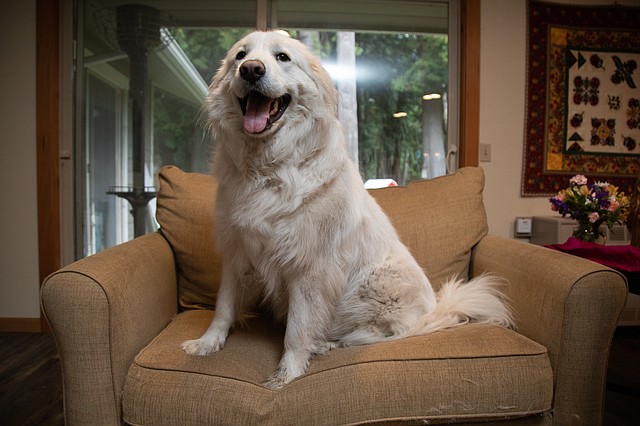 A previous version of a photo caption misstated Mick Satushek's date of death. The caption was corrected at 4:26 p.m. on April 18, 2023. The Cascadia Daily News regrets this error.