Environment
Bellingham offers Earth Day educational, volunteer opportunities
Work parties, tree plantings and more this Saturday
April 17, 2023 at 5:00 a.m.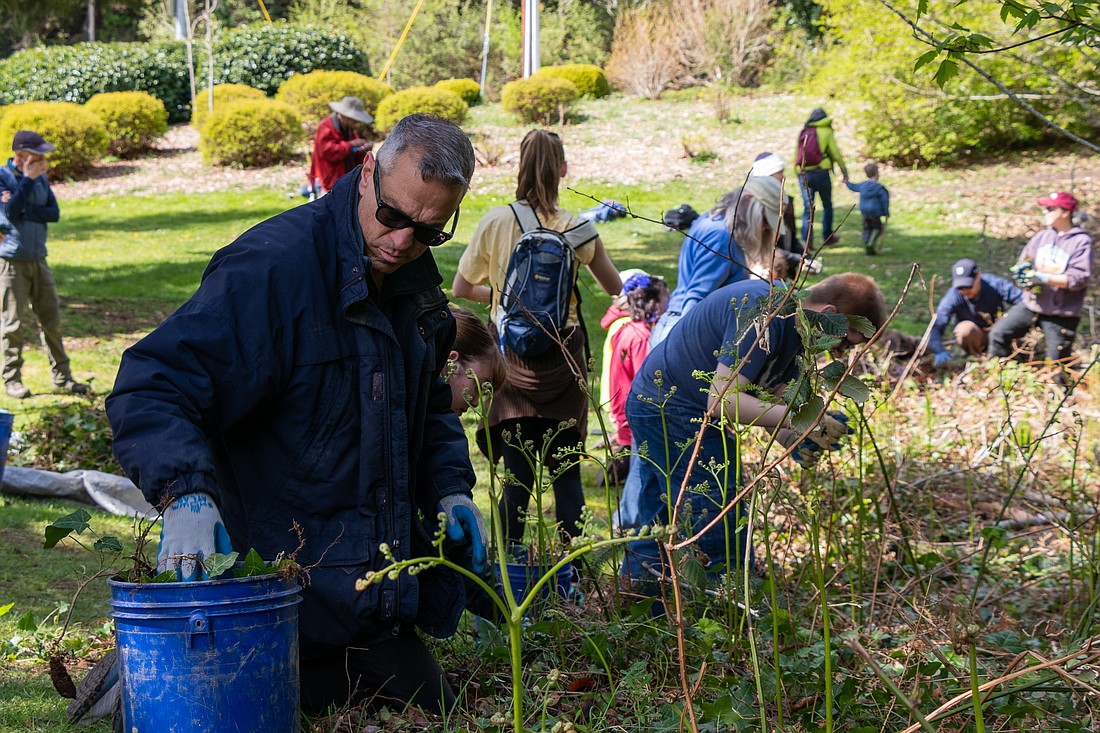 ---
---
April 22 marks many notable occasions — among them, National Jellybean Day, National Record Store Day and Vladimir Lenin's birthday. 
It's also Earth Day. 
Those looking for ways to celebrate are in luck. Bellingham has plenty to offer, from stewardship opportunities to craft fairs and Earth Day parties. 
Friday, April 21
Western Washington University Earth Week Fair
4–8 p.m., Red Square
Western Washington University students and community members can look forward to live music, food trucks and connections with environmentally focused artists, businesses and campus organizations at Friday's Earth Week Fair. The market will begin at 4 p.m., with music starting at 5 p.m. 
Saturday, April 22
Community work party at Sehome Hill Arboretum 
9 a.m. to noon, Billy Frank Jr. and East Ivy streets 
Hannah Lewis, author of "Mini-Forest Revolution: Using the Miyawaki Method to Rapidly Rewild the World," will join the City of Bellingham, Western's LEAD (Learning Environment Action Discovery) program, Whatcom Million Trees Project, and Washington Trails Association for a morning of tree planting and invasive species removal at Sehome Hill Arboretum.  
Ava Stone, co-director of the LEAD program, said she's excited to partner with so many different members of the community. 
"We're hoping this project can be the first of many of these bigger projects where we integrate the Western student community with the external Bellingham community," Stone said. "I think it's just a cool opportunity for folks to get to work together that might otherwise not." 
The Miyawaki Method is an approach that focuses on planting forests, rather than individual trees. Volunteers and community members can stick around after the event for a brief talk with Lewis to learn more about the method or attend her upcoming talk on Thursday, April 20, at Western.  
Interested volunteers should pre-register online. Volunteers will meet at the Western parking lot near the intersection of Billy Frank Jr. and East Ivy streets. Pizza and coffee will be provided.  
Earth Day park cleanup at Maritime Heritage Park 
Noon to 2 p.m., 500 W. Holly St. 
RE Sources invites fellow beach lovers to pick up trash at Maritime Heritage Park — with free bagels from The Bagelry included.
"So much of environmental work can be really policy-oriented or in the weeds, and people, I think, appreciate being able to make a really tangible difference," said Simon Bakke, RE Sources communications manager. "You can go out on the beach, see a bunch of trash and then when you leave, there's no trash." 
The beach cleanup is one of nearly a dozen that RE Sources organizes over the course of the year. The event, Bakke said, is an opportunity for people to help play a role in keeping microplastics from trash out of local waterways.  
Those interested in attending can RSVP on RE Sources' website. 
Pickford Film screening: 'From Tree to Sea: Fighting for Salmon & Forests on Earth Day' 
11:30 a.m. to 1:30 p.m.,1318 Bay St. 
Film buffs and environmentalists alike may be drawn to RE Sources' upcoming event at the Pickford Film Center, which features three films focused on the connections between forests, salmon, rivers and communities.  
"We're calling it a 'Tree to Sea' because all parts of the natural world are connected, quite literally, from tree to sea," Bakke said. "When you're talking about protecting the ocean, you're also talking about protecting the rivers that feed into them, and the forests that surround those rivers and keep their water clean, slopes stable and salmon protected." 
After the screening, eventgoers can engage in a Q&A facilitated by Alexander Harris, RE Sources land and water policy manager and producer of both featured short films, and John Rosapepe, a Pacific Northwest representative with Endangered Species Coalition.  
Tickets can be purchased online on the Pickford Film Center's website for $9.75.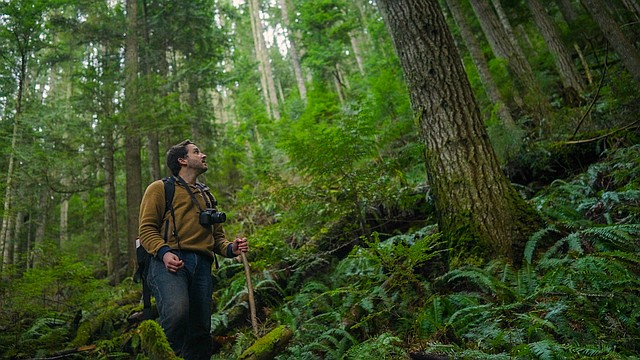 RE Store 30th anniversary party 
3–8 p.m., 2309 Meridian St. 
The RE Store diverts more than 2.7 million pounds of material from the landfill every year, according to RE Sources' website. On Saturday, the nonprofit is inviting community members to its store to celebrate 30 years of waste diversion and reuse. 
This outdoor event will feature a beer garden, hotdog stand, Ragfinery community mending booth, yard games and live music by The Legendary Chucklenuts and True Stars. Those who stop by will also receive 30% off purchases storewide. 
Earth Day Fair at Boundary Bay Brewery & Bistro 
Noon to 4 p.m.,1107 Railroad Ave.  
Boundary Bay Brewery and Bistro will open its beer garden to local artists, vendors and organizations, including Rainbow Lee Vintage, Miracle Food Network and Flynn Farms. Community members can purchase jewelry, plants and other goods, and learn more about sustainability from regional groups.  
Earth Day planting party 
9 a.m. to noon, 2522 Kwina Road  
Those interested in planting trees near Northwest Indian College can join the Nooksack Salmon Enhancement Association and Whatcom Conservation District for an Earth Day planting party.  
Volunteers should arrive between 8:45 a.m. and 9:45 a.m. to sign in and catch a short shuttle ride to the restoration site. Tools, gloves, and coffee and water will be provided. Interested volunteers should RSVP online on the Nooksack Salmon Enhancement Association website. 
Earth Day Eco Market 
10 a.m. to 4 p.m., 1211 Granary Ave.  
More than 30 local vendors from Whatcom, Skagit and Island counties will set up shop at the Granary Saturday for Bellingham Makers Market's Earth Day Eco Market. Community members can purchase handmade items, stop by a free mending booth run by Madrona Wear, and learn more about sustainability from Sustainable Connections' Towards Zero Waste program. Ten percent of all vendor fees will be donated to Whatcom Million Trees Project. 
Visitors can also participate in a market scavenger hunt for the chance to win two three-day tickets to the NW Tune-Up Festival.
Bellingham Makers Market was co-founded in 2022 by Stephanie Torres and Stephanie Manning of Coast to Coast Sustainable, Cynthia Topp of Magic Carpet Jewelry, and Lissa Clear of Wild Material.
"Our ultimate mission is to bring the community together to shop small and shop local, and to support all these amazing talented makers and artisans that we have in this community," Torres said. "We're very lucky to live in a place that's just so full of passion, both for the arts and for the environment, and being able to combine those together." 
Under the Salish Sea Earth Day Celebration at Aslan Depot 
Noon to 6 p.m., 1322 N State St.  
Live music, games and food and drink specials will be featured at Aslan Depot's Under the Salish Sea party. The event kicks off a week-long raffle to raise money for the Surfrider Foundation, with a winner chosen on Friday, April 28. Doors will be open to all ages until 6 p.m.