Government
Bills advance that favor police, housing density
Whatcom, Skagit lawmakers support pursuits bill
April 16, 2023 at 5:00 a.m.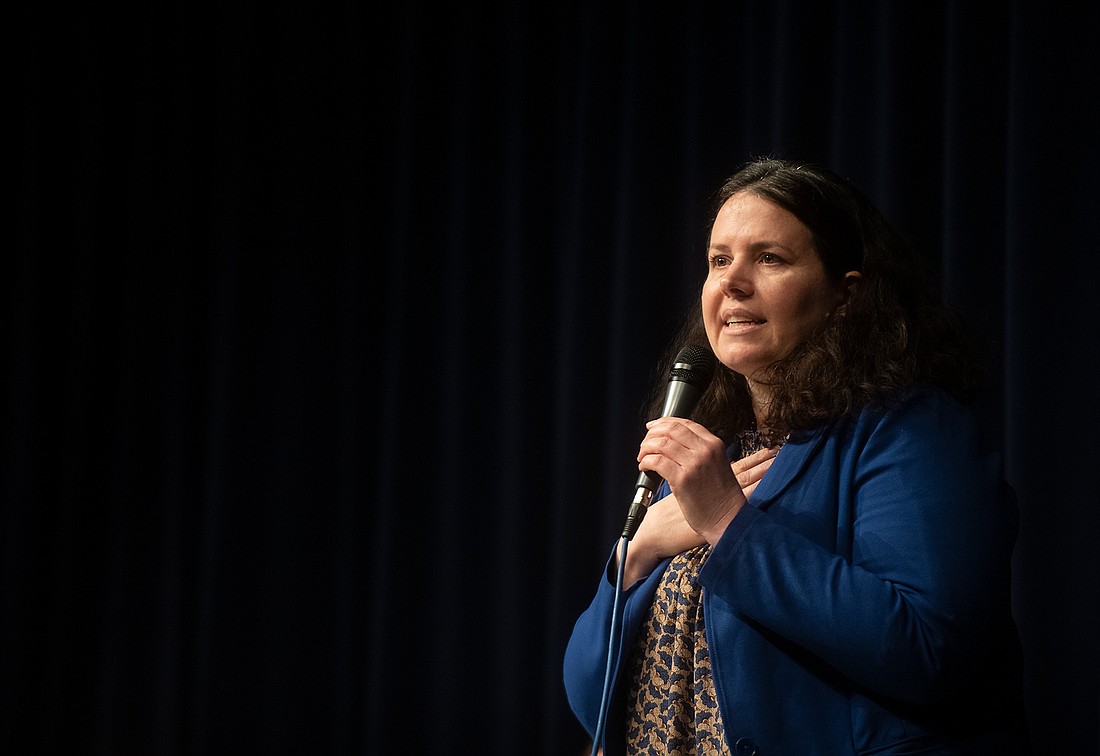 ---
---
Less than two weeks before its session closes, the Democrat-led Washington state Legislature has proven willing to get both tougher on crime and laxer on rules governing housing density.
Two bills in Olympia, now a couple short steps from becoming law, would give law enforcement more authority to initiate pursuits and would stiffen punishments for drug possession. 
Rep. Alicia Rule, a Democrat from Blaine, championed the House version of the police pursuits bill but couldn't get it to the floor for a vote. The Senate version of the bill, however, passed comfortably in the House, in a 57–40 vote on April 10. The four representatives from Whatcom and Skagit counties, all Democrats, voted "yes" — Rule, Joe Timmons and Alex Ramel of Bellingham, and Debra Lekanoff of Skagit County.
The bill lowers the standard for pursuits from probable cause to reasonable suspicion. Law enforcement officers would only be able to initiate a pursuit if they suspected certain violent crimes, driving under the influence, or escape from custody. 
Legislation in 2021 had raised the pursuit threshold to probable cause as part of a bill package that restrained police authority, in the wake of racial-justice protests against police brutality.
"The standard for law enforcement to pursue a potentially dangerous criminal is simply too high, particularly when that person can take off and drive away, often at a dangerously high rate of speed," Rule said in an op-ed published in Cascadia Daily News. "These dangerous people know that law enforcement can't pursue them."
"We are pleased that the Washington state House of Representatives has passed a measure with bipartisan support to address the 2021 pursuit law," Steven Strachan, executive director of the Washington Association of Sheriffs and Police Chiefs, said in an April 11 statement. "Legislators showed leadership and support for victims of crime."
Critics of the pursuit bill have said the new law itself would be too dangerous, citing statistics indicating that deaths resulting from police chases declined since the 2021 law went into effect.
A separate bill would remove a requirement in existing drug-possession law to refer a suspect to treatment at least twice before booking them into jail. Senate Bill 5536, which passed the House on April 12 — the deadline for bills to pass out of both legislative chambers — encourages law enforcement to continue making these referrals but gives them the option of booking them on a simple misdemeanor with a maximum one-month jail sentence. The latest version of the bill includes penalties for public drug use, so if it becomes law it could override Bellingham's new drug-use ordinance. 
The pursuit and drug-possession bills both need to return to the Senate for approval of changes made in the House, in a process called concurrence. After that, they would head to Gov. Jay Inslee's desk for his signature.
Housing bill passes Senate 
In housing, House Bill 1110 passed the Senate easily on April 11. If it gets the governor's signature, the bill will effectively end single-family zoning in cities with a population above 25,000. Cities with more than 75,000 residents, including Bellingham, must allow at least four and as many as six homes on single-family lots.
Sen. Sharon Shewmake, a Bellingham Democrat, co-sponsored the Senate version of HB 1110, often referred to as the "missing middle" bill.
"It's not banning single-family homes. It's, 'Let's allow for other types as well,'" Shewmake said in an interview in March. "We've over-regulated our housing market."
Shewmake's Senate Bill 5235, legalizing accessory dwelling units statewide, didn't make it through the House of Representatives before the April 12 cutoff.
When asked to outline any successes in housing legislation this session, Shewmake said it was too early to say.
"I'm going to hold off on identifying a bright spot," Shewmake said in an April 14 interview. "We still have things going through, either in budgets or in concurrence. So check back in nine days."
April 23 is the last day of the legislative session.