Elections
Two initiatives proposed for Bellingham's November ballot
Community First Whatcom collecting signatures for tenant protections, minimum wage
April 12, 2023 at 5:55 a.m.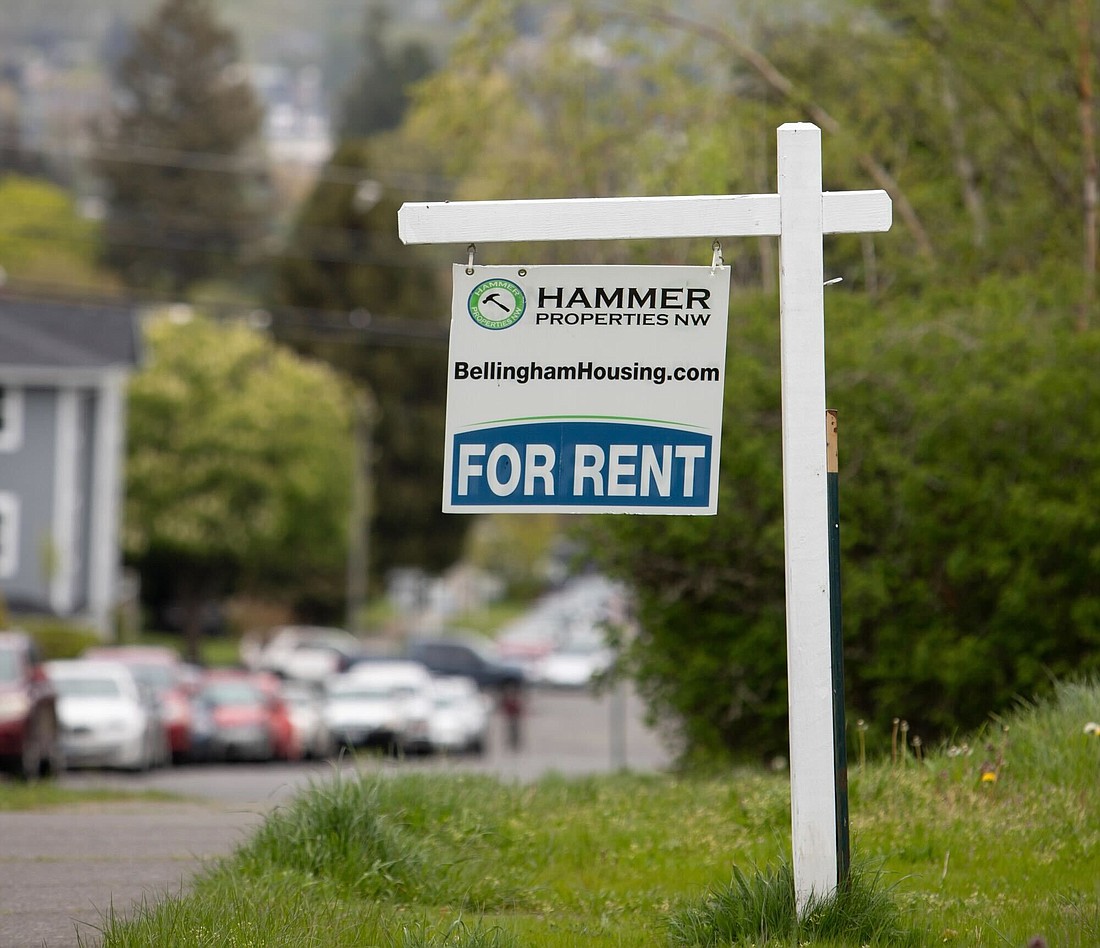 ---
---
Tenants' rights could make a comeback on this November's Bellingham ballot, after voters narrowly rejected a similar citizen initiative in 2021.
Volunteers are collecting signatures in Bellingham to put two initiatives on this year's ballot, one offering tenant protections and a second that would raise the city's minimum wage.
A representative from Community First Whatcom said on April 7 the organization had collected about 1,000 signatures so far for each of the initiatives. 
Proposed Initiative No. 1 establishes a minimum wage in Bellingham that would be $1 more than the state minimum wage, effective May 1, 2024. The city minimum wage would increase to $2 above the state wage in 2025.
The state of Washington adjusts the minimum wage every year based on inflation. The current state minimum wage is $15.74 an hour.
Initiative No. 2 would require landlords to pay tenants three times the city's fair-market rent as relocation assistance if rent is increased more than 8%. 
"By requiring landlords to pay relocation assistance to tenants they displace through a massive rent increase, 8% or more in a single year, tenants can land on their feet," Community First Whatcom spokesperson Jace Cotton said in an email.
"As support from many small landlords suggests, this initiative does not affect rentals being profitable," Cotton added. "But it does protect renters from the harms of extreme price-gouging."
Among other tenant protections, Initiative No. 2 also requires 120-day notice for a rent increase above 8%, although the city council in February passed a 120-day notice requirement for all rent hikes.
Community First Whatcom must obtain at least 3,093 valid signatures by June 7 for each initiative to qualify for the November ballot.
In 2021, Community First Whatcom — known at the time as People First Bellingham — put four initiatives on the ballot, with two winning voter approval. A 2021 initiative requiring 90-day notice of a rent increase plus relocation assistance failed by 1 percentage point. A 2021 workers' rights initiative that included $4 per hour hazard pay during the COVID-19 pandemic lost by a wide margin.
The two successful initiatives in 2021 prohibited police use of facial recognition and predictive policing technology in Bellingham, and prohibited the use of city funds to discourage unionization efforts. 
The city council passed a resolution one month before the 2021 election opposing all four initiatives, citing "unintended consequences" and questioning their legality.