Books
Review: 'Calling Bullshit' by Carl T. Bergstrom and Jevin D. West
Book focuses on how to become a more knowledgeable citizen
April 9, 2023 at 5:00 a.m.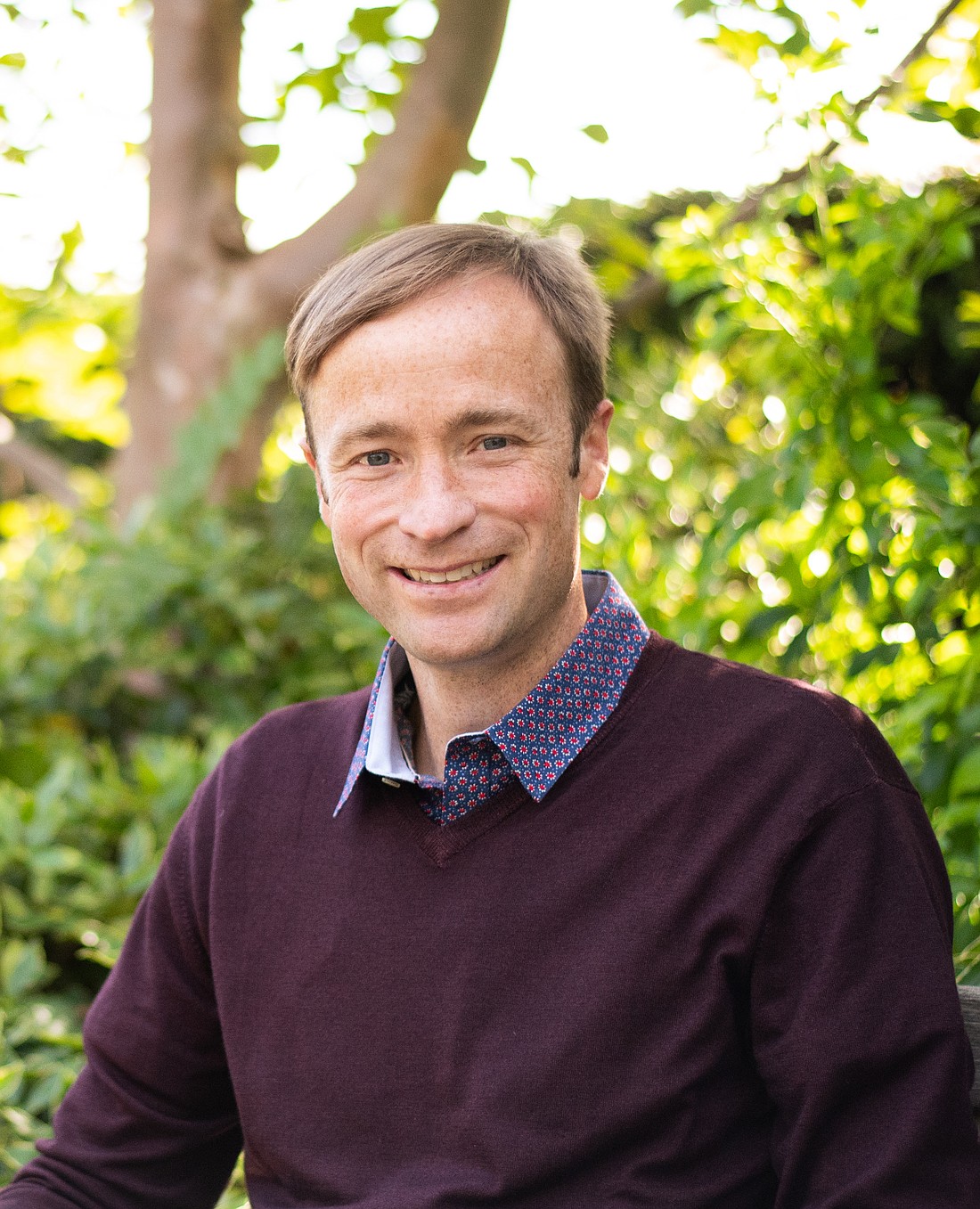 ---
---
Ahh, spring in Whatcom County! The stench of cow manure wafts over fields. Home gardeners load Subarus with giant bags of the stuff. Bullshit — to be both crass and obvious — is everywhere.
Authors Carl T. Bergstrom and Jevin D. West would agree, though the B.S. they're referring to is more figurative than literal. Both men are professors at the University of Washington. Bergstrom studies evolutionary biology and West helms the Center for an Informed Public at UW's iSchool (that's Information School, for those unfamiliar with the term). Their book, "Calling Bullshit: The Art of Skepticism in a Data-Driven World," gives readers the tools to improve their B.S. detection skills, understand data and how it may be manipulated, and become more knowledgeable citizens.
In the preface to "Calling Bullshit," Bergstrom and West distinguish what they call "old-school bullshit" — purple prose and deliberate obfuscation — from "new-school bullshit," which blinds readers to shaky assertions with complicated charts and graphs, statistics and misleading percentages.
As data scientists, the authors have a high regard for logic and quantitative measurement. They strive to impart critical thinking skills to their college students, but have come to believe these skills need to be more universally adopted. "We have civic motives for wanting to help people spot and refute bullshit … (at the risk of grandiosity), we believe that adequate bullshit detection is essential for the survival of liberal democracy." Amen.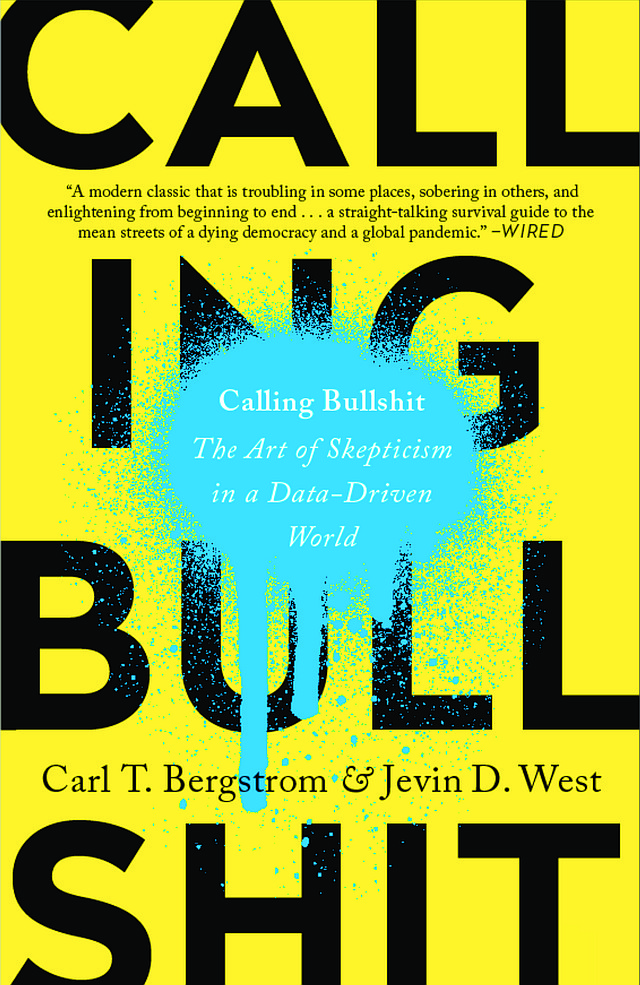 Bergstrom and West proceed to lay out example after example of data-driven B.S., in case you needed any convincing it's out there. Unlike the T-shirt that proclaims "78.4% of statistics are made up on the spot," the authors provide citations to all their sources. They look at how data can be presented from different perspectives to convey different messages, and how, like a game of telephone, conclusions about data get garbled as they are transmitted from one source to another.  
"Calling Bullshit" reads like a Malcolm Gladwell book — breezy, chock-full of fascinating anecdotes, and generally easy to follow with occasional sections where the authors nerd out. If you get bogged down in a discussion of derivatives, linear correlations or Venn diagrams, simply flip a few pages to read about zombie statistics, data visualizations (think USA Today) or the susceptibility of science. Plus, there are illustrations! The authors address causality, selection bias, and conditional probabilities. They also give tips on identifying B.S. and how to refute it humbly and effectively (first tip: be correct).
After reading this book, you may be tempted to throw up your hands in despair. Everything is B.S! Trust nothing! It's all a conspiracy! 
Resist the urge to yell "fake news" and to restrict your media consumption to the Hallmark Channel. The world needs thoughtful, engaged citizens to ask good questions and demand clear, logical answers so we can solve complex problems.
Tune in, not out. You can start by attending a free presentation on "Truth, Trust and the News" at 7 p.m. Thursday, April 13 at Whatcom Community College's Heiner Auditorium. The event, which will feature Bergstrom and West, is presented by online news organization Salish Current; reserve free tickets by visiting Salish-current.org. 

Christine Perkins is the executive director of Whatcom County Library System (WCLS). WCLS is partnering with UW iSchool and public libraries across the country to share information literacy skills with the public through a grant from the National Science Foundation. Find out more at wcls.org.