WTD?
What's the Deal With: St. Joe's South Campus?
Don't call it abandoned
April 5, 2023 at 5:05 a.m.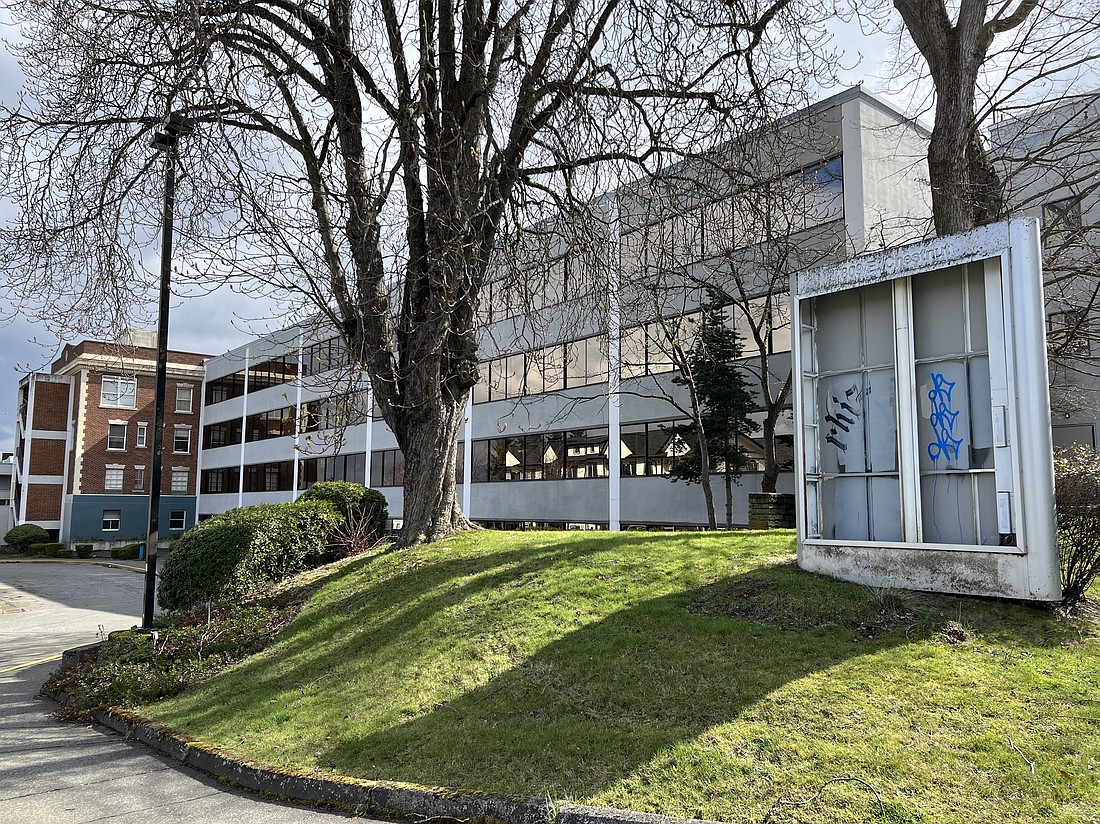 ---
---
The large medical building in the residential east end of the Sehome neighborhood has seen better and busier days. 
Today it looks abandoned and riddled with graffiti — although that could be said of a number of commercial buildings in the city. Remarkably, however, the property at 809 E. Chestnut St. once was the site of a premiere West Coast hospital. 
As Matt Benoit reported for Whatcom Talk, St. Luke's Hospital opened at the corner of Chestnut and Jersey streets in 1895. By 1926, St. Luke's had grown into a full-fledged hospital, with an emergency room, two operating rooms and a maternity ward.
PeaceHealth acquired the facility in 1989 and dubbed it the St. Joe's South Campus. Though it appears vacant, the 82,666-square-foot facility on two acres remains in use, PeaceHealth spokesperson Bev Mayhew told Cascadia Daily News. 
"We are maintaining the property and using it in the short term for off-site workspaces for caregivers," Mayhew said. "After redevelopment of the main hospital campus on Squalicum Parkway is complete, we will engage with the community and city leaders to identify a new use for South Campus."
WTD runs on Wednesdays. Have a suggestion for a "What's the Deal With?" inquiry? Email us at newstips@cascadiadaily.com.