College
Newly retired WWU athletic director wants to 'be present' for family
Steve Card fondly reflects on 33-year career with university
April 5, 2023 at 5:55 a.m.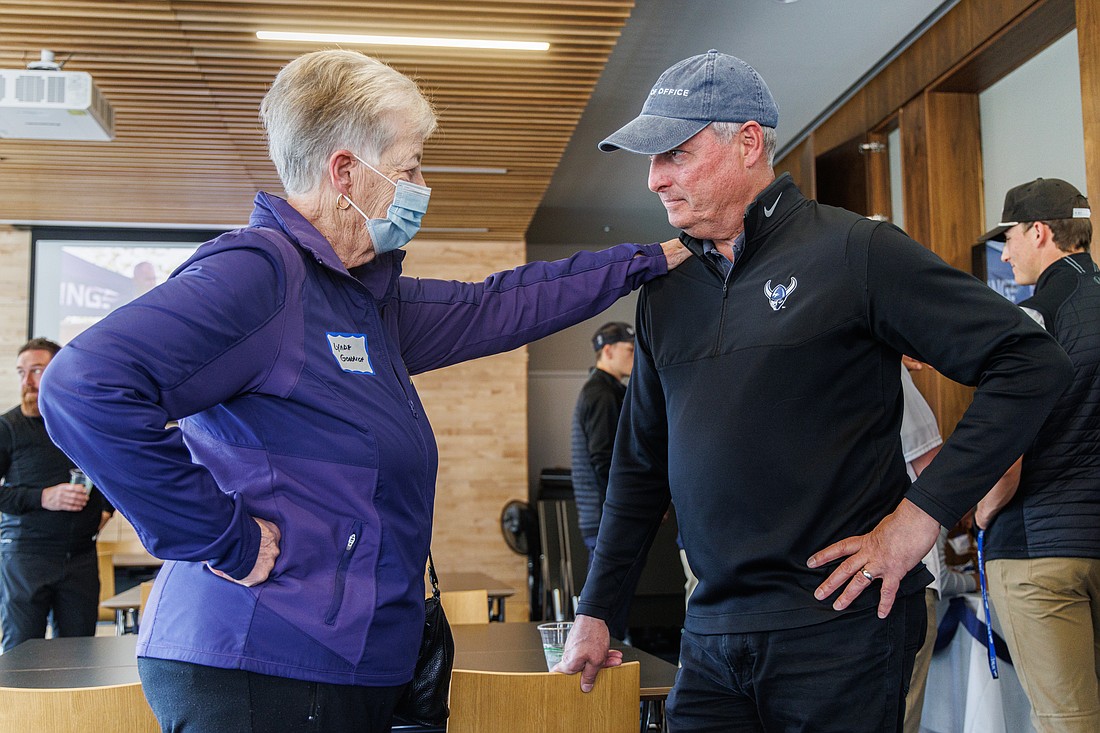 ---
---
Western Washington University athletic director Steve Card's retirement decision was a simple one after welcoming two new grandchildren to the world in the last year.
Card, who originally announced his retirement in late September 2022, initially planned to finish out the current academic year but reconsidered the timing of his exit after deciding there was no time to waste.
His desire to be immediately present for his family following a 33-year career at Western of working nights and weekends superseded all other circumstances.
"Life is short, and we don't have an expiration date stamped on our forehead," Card said. "I've had a lot of friends that left us way too soon — and not long after they've finished their careers — and never really got to enjoy that. I just don't want to take another day where I'm going to miss out on those things.
"I've just decided that it's time for me to move on to the next part of my life and focus on those things that are important to me now and look back fondly on the things that I've achieved," he added.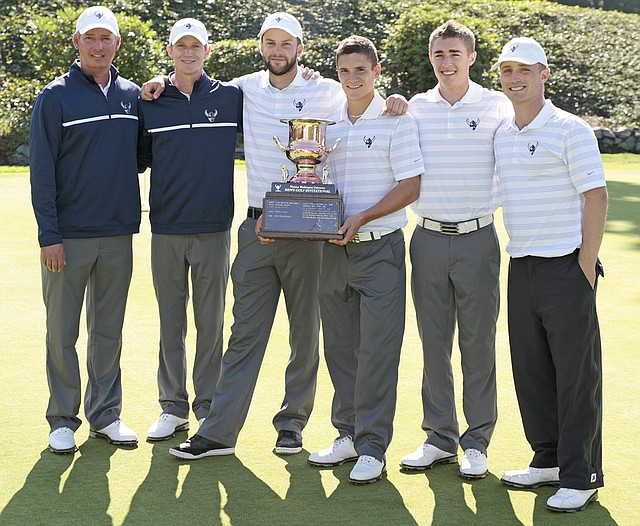 Card, 57, has held many titles at Western, beginning as the associate director of athletics for business and financial affairs on Aug. 1, 1990. Former Western athletic director Lynda Goodrich "took a chance on a 24-year-old" and hired him, Card said.
He took over the role of head men's golf coach in 1993 — succeeding previous coach Dean Russell — and led the team to four NCAA Division II West Regional championships, 10 conference championships and eight team NCAA Finals appearances, among other accolades, over 20 years.
Goodrich retired in 2013, and Card served as the interim athletic director for the 2013-14 academic year. He was officially hired to the position on March 25, 2014.
"The biggest challenge was — Lynda was such an incredible athletic director, and such a successful athletic director — you wanted to make sure you didn't mess it up," Card said. "My only goal was just to keep the ship going in the right direction, and on the trajectory that she started us on, and in reflection, I feel like I did."
During Card's 10-year tenure as athletic director, Western's athletics teams have claimed 48 Great Northwest Athletic Conference titles, three national championships and been awarded the NCAA Presidents' Award for Academic Excellence in four of the last five years.
Card grew up in Edmonton, Alberta, going on to play collegiate golf at Washington State University from 1983–87. He graduated with a bachelor's degree in business administration with a concentration in finance. 
Originally, Card said he wanted to be a stockbroker. His passion as a sports fan drew him toward becoming an athletic director.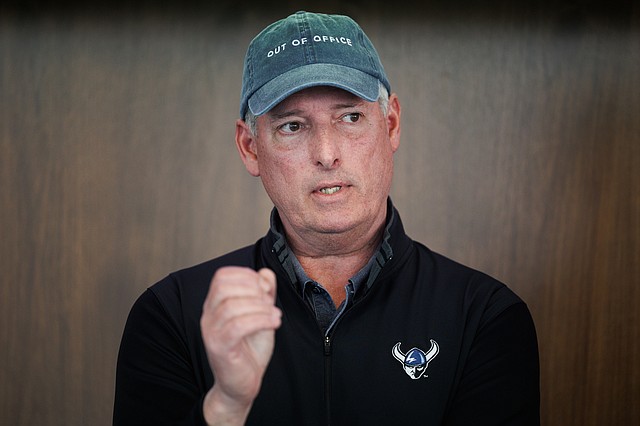 Even though he had 23 years to prepare for the job, observing and learning from Goodrich, there was no way to know exactly how taxing the position was — until he was in it.
"You think you know the job until you sit in that chair. Until I sat in that chair, you realized you didn't know anything at all," Card said. 
Card noted his time as athletic director was a difficult one, primarily due to the renovations on the Carver Facility from 2015–2017, and the COVID-19 pandemic, which effectively canceled all athletics events for a year in 2020–2021. 
Card's tenure was not without controversy. Public issues such as calls for Western's mascot to be changed, a volunteer track and field coach breaking into dorm rooms and concerns raised over insensitively themed athletics events, among other things, have all come across his desk.
Whenever it came to those topics and disciplinary action towards athletes or coaches, Card said he always just tried to do what was right.
"When you're the point person, the one who signs their name on the dotted line about what you're going to do, you're open for both accolades and criticism," Card said. "You've got to have pretty thick skin to navigate through some of those things."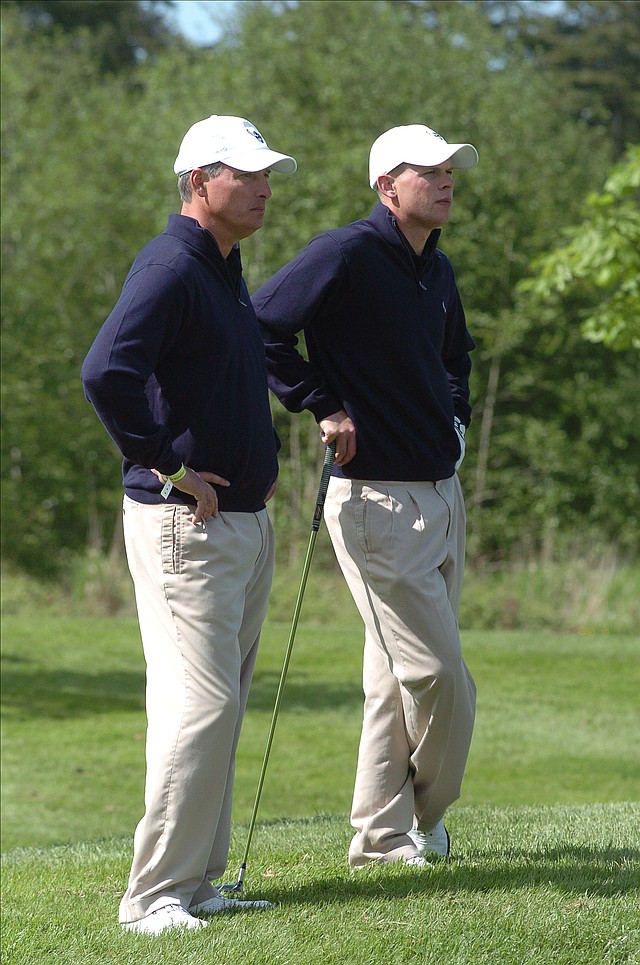 Card highlighted many people within the Western Athletics Department that made his life easier, adding he felt lucky to have been able to share the same building with largely the same group of people over his tenure.
One of those people was Paul Madison, a 2023 inductee into the WWU Athletic Hall of Fame who served as Western's director of athletic communications for 48 years until retiring in 2015, then becoming the university's athletics historian.
"The job of a collegiate athletics director is tough enough in the best of times, but even tougher when you follow a legend, which Steve did in succeeding Lynda Goodrich," Madison said.
Card would have liked to finish out the academic year, but said he was glad to have been able to finish the winter season, which requires far more coordination of home events than the spring.
He trusts Western will receive a wide array of applicants, as the university officially began its search on March 24.
"I think the program kind of speaks for itself," Card said. "That provides an opportunity for a lot of candidates that are very interested in coming into what's been a highly successful program. It's probably one of the top [NCAA Division II] jobs in the country."