Community
Friendship blossoms after harrowing Mount Baker rescue
GoPro footage captures skier digging snowboarder out of tree well
April 4, 2023 at 3:47 p.m.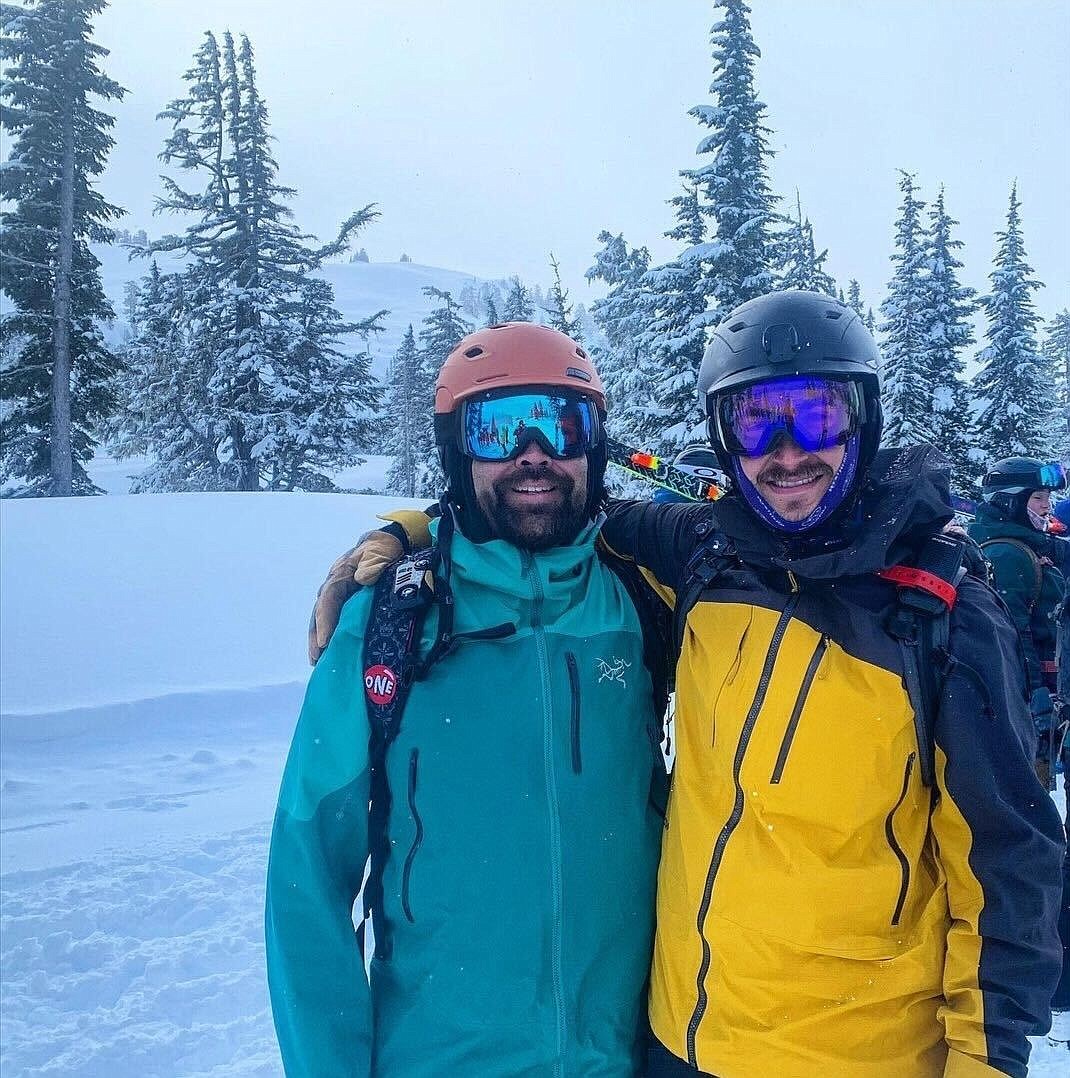 ---
---
While skiing in the backcountry of Mount Baker on March 3, Francis Zuber spotted a flash of a red snowboard sticking out of the snow. Footage posted online last week from Zuber's GoPro camera shows his race against time to dig through the deep powder and free Ian Steger, a lifelong snowboarder, who fell headfirst into a tree well.  
Zuber dug through multiple feet of thick snow using only his hands to find Steger's face and make an airway as quickly as possible — once doing so, it was "a relief" to find that Steger was breathing and able to speak, Zuber said. From there, Zuber took a shovel out of his pack and dug Steger the rest of the way out.  
"First thing I did was give him a big hug and tell him I'm glad he's OK," Zuber said. "He told me that I saved his life. It was just a very emotional moment."  
In the month since the rescue, Zuber and Steger have returned to Mount Baker together to hit the slopes — this time, as friends.  
Steger, a seasoned skier of Mount Baker, gave Zuber the "local's tour" of the mountain, he said. Zuber, who relocated from New York, has just finished his first ski season in the area.  
Zuber has also had the chance to meet Steger's friends and family and has received an outpouring of gratitude for his heroic rescue from those closest to Steger. 
"It's been pretty incredible," Zuber said. "I'm very happy to call him a good friend now." 
Tree wells are a "silent killer," Zuber said, and are caused by uneven snow accumulation around the base of a tree due to low-lying tree branches. As a result, snow can look deceptively solid but send skiers and snowboarders plunging through the surface.  
Zuber had only passed by and noticed Steger's snowboard by chance. Steger had been separated from his group and unable to reach his radio. 
Tree wells don't discriminate, and even the most experienced backcountry skiers and boarders can fall victim to them, Zuber said. He hopes the story of Steger's rescue will help other athletes keep in mind the dangers of the backcountry. 
"You don't think that something that you've done so many times is going to be the thing that kills you," Zuber said. "[But] complacency can kill you." 
Zuber had just watched a video of a tree-well rescue demonstration months earlier that flashed through his mind as he began the rescue, which he says aided him in his quick decision-making.  
The GoPro video of the rescue, which has since amassed millions of views and garnered international attention, has comment sections filled with people applauding Zuber for his quick thinking and skilled maneuvers.  
Zuber, though, remains humble. 
"Ski patrol and Search and Rescue are out there doing this all the time, they just don't have the GoPros on their heads," he said. "They deserve some recognition and thanks, much more than they actually get." 
Steger could not be reached for comment.