Guest Commentaries
Washington needs an emergency medical reserve corps
Bill allows reserves to step in, step up to disasters
April 3, 2023 at 1:30 p.m.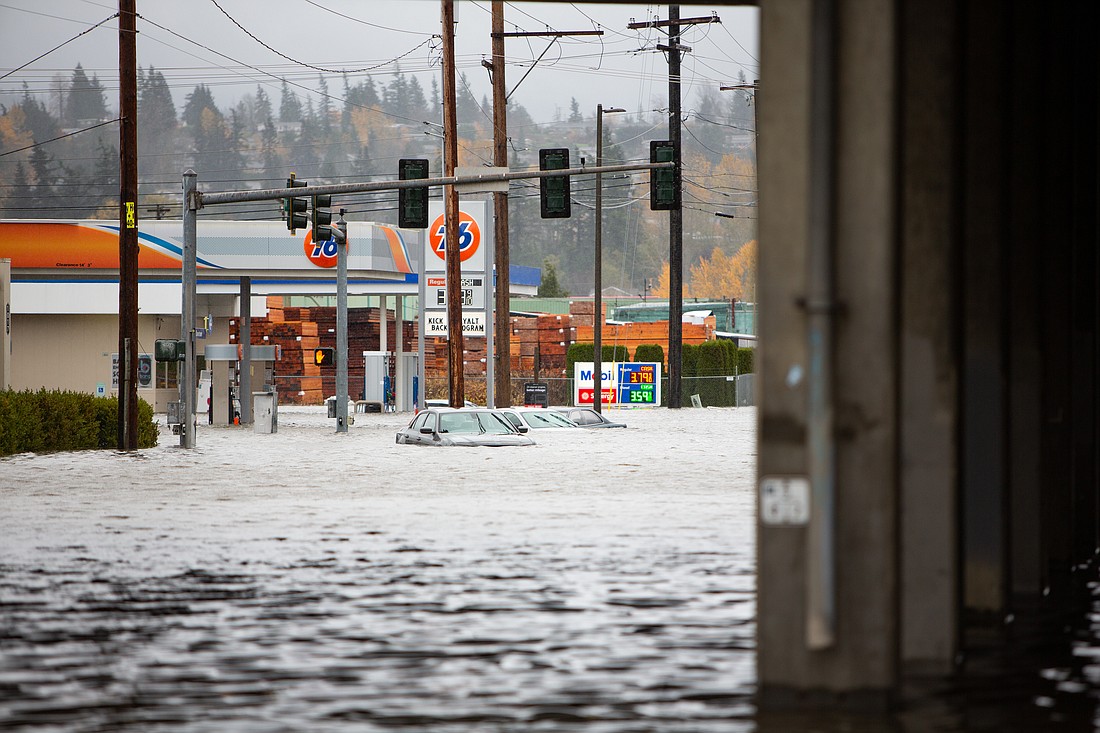 ---
By State Rep. Joe Timmons, Guest Writer
---
None of us can forget the devastating floods that ripped through the Nooksack River basin in November 2021. Many in our communities are still dealing with the aftermath of the atmospheric river that rained down on Whatcom and Skagit counties, and are worried what they will do if, or when, it happens again.
When I think of those dark days, I remember just how many of our fellow neighbors were in need. So many people in our community stepped up to help, but the need was more than we could face alone.
That's why I introduced House Bill 1452 early this legislative session. This bill will establish a state emergency medical reserve corps — a network of volunteers throughout Washington that could be called upon to work in tandem with local emergency responders and local health departments whenever and wherever a disaster or public health emergency takes place.
Doctors, nurses, mental health counselors, veterinarians and others can volunteer to be part of the corps, and in the event of an emergency, be rapidly deployed across county lines to go where they are needed most — to help people most impacted by a flood, wildfire, earthquake, train derailment, viral outbreak or any other large-scale emergency.
State medical reserve corps volunteers would not only provide medical care to sick or injured people, but could also help families forced to stay at an emergency shelter, make sure people displaced from their homes have access to critical medications, care for farm animals impacted by a disaster, provide trauma counseling, and so much more.
Right now, there are 21 local medical reserve corps in Washington state, including in Whatcom County. But many counties in our state, especially more rural or remote counties, do not have the infrastructure and resources locally to sustain a medical reserve corps. That's why I am advocating for establishing one on a state level, so every community across the state can have the help it needs as quickly as possible during an emergency.
Under my proposal, an emergency medical reserve corps would be managed and run by the Washington State Department of Health (DOH). DOH would register and train medical reserve corps members and the state Secretary of Health would activate them based on their expertise and local needs.
Our front-line emergency workers go above and beyond to help our community when emergencies occur — and a statewide emergency medical reserve corps would serve as a second wave of support when local emergency services are at capacity.
Clearly, my fellow House members also believe in this idea, as the bill passed off the House floor on March 1 unanimously with bipartisan support. It is now in the Senate for further consideration and received public hearings on March 14 and March 23.
This year's legislative session is scheduled to end on Sunday, April 23, and my legislative colleagues and I are working hard on major issues, including addressing our state's housing shortage crisis, improving public safety, and strengthening our education system and workforce. I believe the state Legislature must also prioritize emergency preparedness and response, and House Bill 1452 is a step in that direction.
After the last few years of the COVID-19 pandemic, historic flooding and devastating wildfires, we all learned that emergencies will happen, and the important role volunteers can play when they do. With a statewide emergency medical reserve corps, Washingtonians will have the opportunity to share their skills where they are needed most.
If you share my vision for establishing a statewide emergency medical reserve corps, I encourage you to reach out to your legislators and ask them to vote yes for this important initiative. Doing so is an action to support all Washingtonians during times of need.
Joe Timmons is a state representative in Washington's 42nd Legislative District, which includes Bellingham, Blaine, Lynden, Ferndale and rural Whatcom County. He is vice chair of the House Transportation Committee and serves on the Education and Postsecondary Education & Workforce committees.