Elections
State candidate Johnson apologizes for 'antisemitic' Facebook post
Statement comes during City Club candidate forum
September 28, 2022 at 4:37 p.m.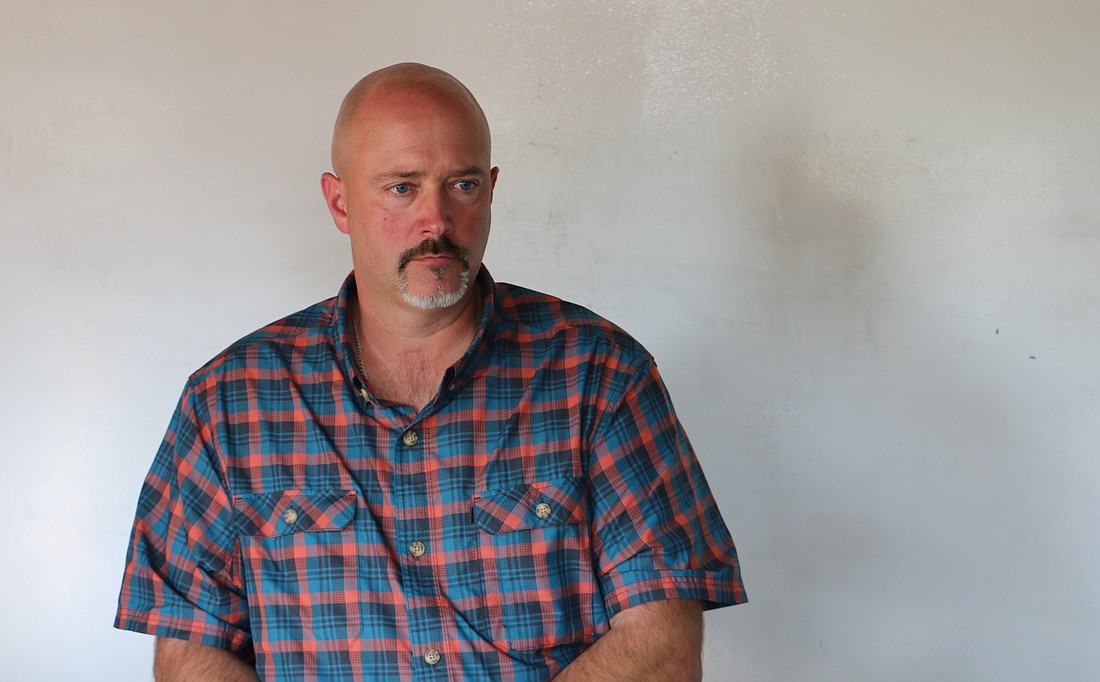 ---
---
Dan Johnson, a candidate for the state House of Representatives, apologized during a Bellingham City Club candidate forum Wednesday for a 2020 Facebook post that compared Nazi Germany's treatment of Jews to vaccine requirements in the U.S. during the COVID-19 pandemic.
"I would like to take an opportunity to apologize for what was considered antisemitic, which was a Star of David with a vaccine number on it," Johnson said in response to questions from the forum's audience, presented by moderator Chris Roselli. 
The questions arose after a report in The Bellingham Herald outlining what the newspaper called sexist and antisemitic posts and statements on Johnson's social media and his podcast, "The Hook News and Information." The social media posts and the podcast have since been removed from public view. The Herald did not report specific examples of statements it had interpreted as sexist.
Johnson, a Republican, appeared with his Democratic opponent Joe Timmons at the City Club forum, which featured candidates in three contested House races in the 40th and 42nd legislative districts. Johnson and Timmons seek the seat vacated by Sharon Shewmake, which represents north Bellingham, and north and east Whatcom County.
"The parallel was not to compare the losses of COVID-19 to what happened to the Jewish community in the '30s and '40s," Johnson said, "but more to talk about having to carry a card or have some sort of class in society who have to identify themselves through some sort of card system," whether it be the Star of David or a vaccine card.
"For that I am truly sorry, but nothing else that I'm being accused of was sexist, racist or malicious in any way, shape or form, that I feel," Johnson said. "Moving forward from this point, I would just like to say that it's something I will be more cognizant of, if it is bothersome to people."
Timmons said at the forum he found his opponent's social media posts to be "appalling" and "offensive."
"I do not think that there is room for those sorts of beliefs or views or comments in our civic discourse," said Timmons, who is Gov. Jay Inslee's outreach representative for Northwest Washington.
Timmons also suggested that Johnson should have kept his opinion to himself in this case.
"I think it shows a lack of character if you're not able to do that," Timmons said.
During an interview Monday with the Cascadia Daily News editorial board, Johnson was asked whether his extreme statement implying America took a fascistic approach to vaccine mandates meant he believed citizens should organize a violent overthrow of the U.S. government along the lines of the Jan. 6, 2021, insurrection at the U.S. Capitol.
Johnson said he does not support overthrowing the government today, but as an ex-Marine he swore an oath to defend the Constitution.
"If somebody tries to manipulate [the Constitution], you'd have to look at it in the moment, I guess," he said.
"I can't predict what's going to happen in a year or five years. I can't tell you," he added. "I find it very unlikely the government is going to be overthrown. I'll say that."