The A-List
A&E calendar: Of harvests, humor and art openings
A curated selection of events in Whatcom and Skagit counties
September 28, 2022 at 5:15 a.m.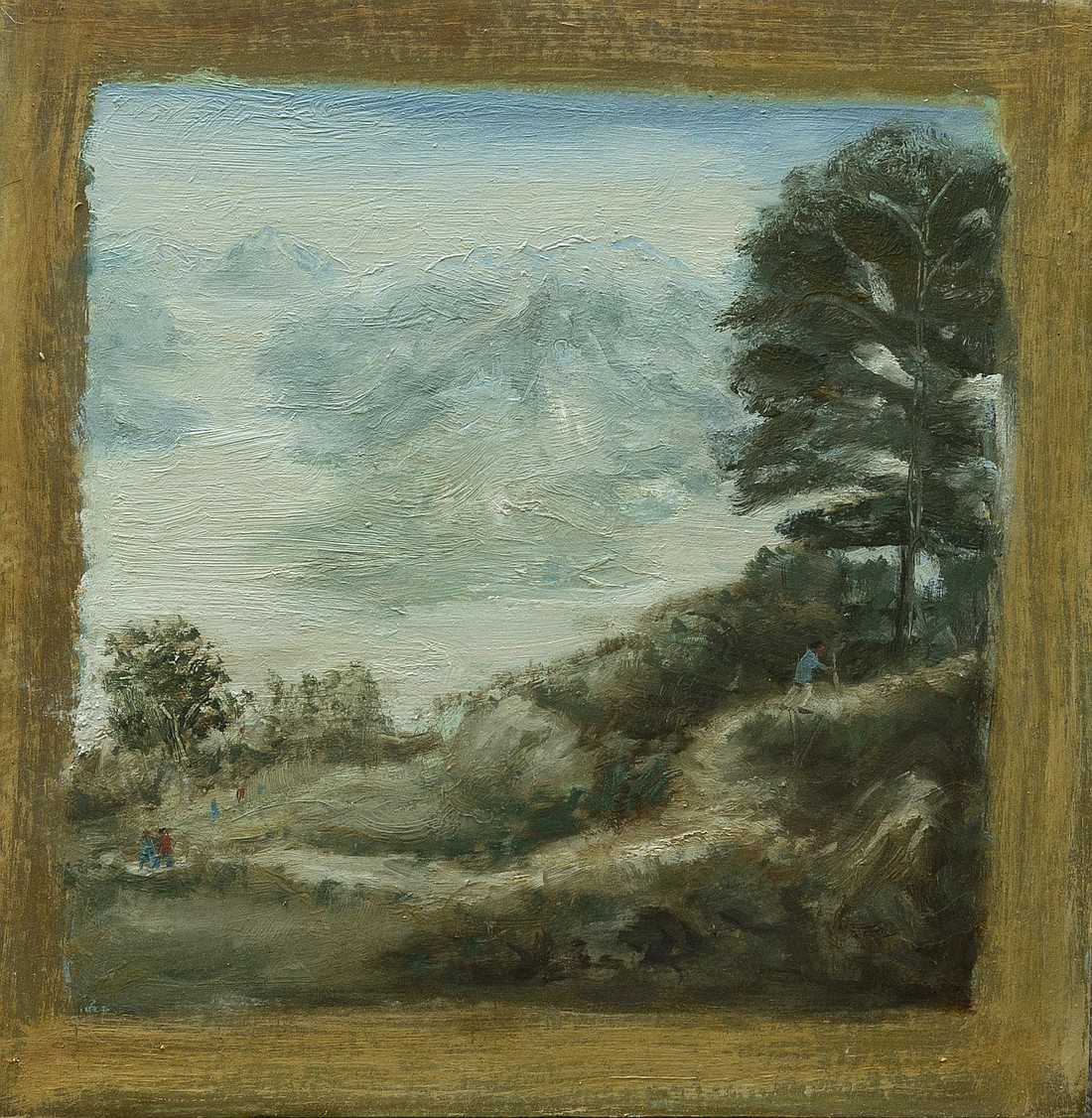 ---
---
Thursday, Sept. 29
Jekyll & Hyde, The Musical
7:30 p.m., The Claire, 655 Front St., Lynden
Find out what happens when a talented physician inadvertently creates an alternate personality of pure evil who wreaks murderous havoc on the city of London when this sweeping gothic musical concludes with showings at 7:30 p.m. Thursday through Saturday, and 2 p.m. Sunday. Tickets are $11–$13. Due to its mature content, the show is not recommended for children under the age of 15. Info: theclaire.org. 
Crimes of the Heart
7:30 p.m., Bellingham Theatre Guild, 1600 H St. 
The trials and travails of the Magrath sisters will be on display when this tragicomedy about siblings Meg, Babe and Lenny continues at 7:30 p.m. Thursday through Saturday, and 2 p.m. Sunday. Following the matinee performance, there will be a short audience talk-back where audience members can hear from and ask questions of the director and a few of the cast members. Tickets are $8–$18; additional performances take place through Oct. 9. Info: bellinghamtheatreguild.com. 
Saturday, Oct. 1 
Model Train and Toy Show 
9 a.m. to 5 p.m., NW Washington Fairgrounds, Lynden
Lynden Lions Club will host this event on Saturday and Sunday, featuring more than 50,000 square feet of running model train layouts, exhibits and vendors. Entry is $5–$7. Proceeds go to community projects. Info: lyndentrainshow.com. 
Dockside Market 
10 a.m. to 2 p.m., Squalicum Harbor, Gate 5
Local fisherfolk will be selling their fresh and frozen wares at this twice-monthly market. Visit the dock early to find the best selection of seafood options. Details and participating vendors and products are posted 24 hours ahead of sale days. Info: bellinghamseafeast.com. 
The Harvest at Skagit Acres
10 a.m. to 5 p.m., 18923 Peter Johnson Road, Mount Vernon 
Get into the spirit of the season when this fall-inspired event takes place every Saturday and Sunday through October. Today's events include a campfire chef barbecue competition, a petting zoo, an indoor pumpkin market, a kids zone, homegrown products and decor, an apple slingshot, face painting and more. Entry is free. Info: skagitacres.com.
Nikki McClure
11 a.m., Depot Arts Center, 611 R Ave., Anacortes
Anacortes Public Library hosts this event with the author and artist whose books and intricate paper cuts reflect her love of nature and community. Watermark Books will have copies of McClure's latest reads, "1-2-3 Salish Sea" and "Old Wood Boat" for sale. Info: library.cityofanacortes.org. 
Artist Meet-and-Greet 
3–5 p.m., Smith & Vallee Gallery, 5742 Gilkey Ave., Edison 
Peruse new paintings by former Skagit Valley resident Kris Ekstrand and sculptures by longtime Skagitonian Peregrine O'Gormley at this opening reception. The works can be viewed from 11 a.m. to 5 p.m. Thursdays through Mondays through Oct. 30. Info: smithandvalleegallery.com. 
Victor Sandblom Reception
5–7 p.m., i.e. gallery, 5800 Cains Court, Edison 
Attend opening night of this solo exhibit by the Seattle-based oil painter, or drop by from 11 a.m. to 5 p.m. Fridays through Sundays through Oct. 30 (or by appointment) to view "Smoke and Mirrors." Info: ieedison.com. 
Hot Jazz
2 p.m., VFW Hall, 625 N. State St. 
Bellingham Traditional Jazz Society hosts Josh Roberts & Friends for a Hot Jazz at the VFW concert and swing dance. Listen to New Orleans-style jazz featuring Roberts on jazz guitar and banjo, pianist Ray Skjelbred, bassist Noah Gotfrit, Mike Daugherty on drums and washboard, and Emily Asher on trombone. Admission is $6–$15. Info: bellinghamjazz.com.  
Skagit Drag Show
6 p.m., Lincoln Theatre, 712 S. First St., Mount Vernon
The fall edition of this inclusive drag show will focus on creativity, entertainment, support, education and love. The event, put on by Simply Curious Enterprises, promotes groups that supply the resources and put in the effort to create and maintain safe spaces in our communities. Tickets are $20. Info: lincolntheatre.org. 
Hot Damn Scandal
7 p.m., Cirque Lab, 1401 6th St., #102 
Hear outlaw ballads, dirty jazz, circus breakouts, string band funk and whiskey-bottle love songs when this popular Bellingham band hosts its Belated Birthday Bash. The band will be joined by Three for Silver and Bang Bang and the Bad Medicine, as well as celebrated aerialist Laura Gwendolyn Burch performing feats of strength and flexibility. Tickets to the 21-and-older event are $20–$25. Info: bellinghamcircusguild.com. 
Barrel House Comedy Hour
8 p.m., North Fork Barrel House, 1900 Grant St. 
Attend the newest standup comedy show in Bellingham at the kickoff of this entertaining event. Nikki Kilpatrick will host, with Joel O'Connor and Dan Mills, starring Timmy Booth. Entry is by ticket only; tickets are $10. Info: northforkbrewery.com. 
Sunday, Oct. 2
Buddy Fest
Noon to 3 p.m., Depot Market Square, 1100 Railroad Ave. 
Celebrate individuals with Down syndrome and their inclusion in our communities with a short walk, lunch and festival activities. Hear local speakers, make posters and take photos with your team, take part in the Buddy Walk, and enjoy lunch, games, activities and music. Entry is by donation; funds raised go to education, research and advocacy programs. Info: arcwhatcom.org. 
Depot Comedy Club
8 p.m., Aslan Depot, 1322 N. State St.
This monthly standup comedy show returns with a killer lineup including host Chase Mayers, featured comedians Brent Flyberg and Dewa Dorje, and headliner Jeremiah Coughlan. With his candid, conversational brand of self-deprecating humor, Coughlan has become a regular performer at clubs all over the Northwest (and beyond). Tickets are $20. Info: aslanbrewing.com/depot-events. 
Tuesday, Oct. 4
Piano Recital
4 p.m., Performing Arts Center Concert Hall, WWU
Attend an annual recital featuring new and returning piano scholarship students as Western's music program kicks into gear. The free concert is open to donors and the general public. Info: cfpa.wwu.edu. 
Thursday, Oct. 6 
Skagit River Poetry Festival 
Through Saturday, throughout La Conner 
The 11th Biennial Skagit River Poetry Festival features performances, readings, workshops and discussions from some of the most renowned and diverse names in poetry, including former National Book Award winner Terrance Hayes. Top Northwest poets on the bill include Claudia Castro Luna and teaching poets who work in the schools — Samar Abulhassan, Jeffrey Morgan, Jourdan Keith and Matt Gano. Ticket prices vary. Info: skagitriverpoetry.org.
Before heading out to attend in-person happenings, check with individual venues to make sure the event is still taking place as scheduled.
The A-List appears weekly on Wednesdays. To submit an event for consideration, email calendar@cascadiadaily.com.