Museum
SPARK Museum celebrates decade of MegaZapper
Get zapped with knowledge of electricity through hands-on exhibits
September 25, 2022 at 6:48 p.m.
|
Updated September 28, 2022 at 10:34 a.m.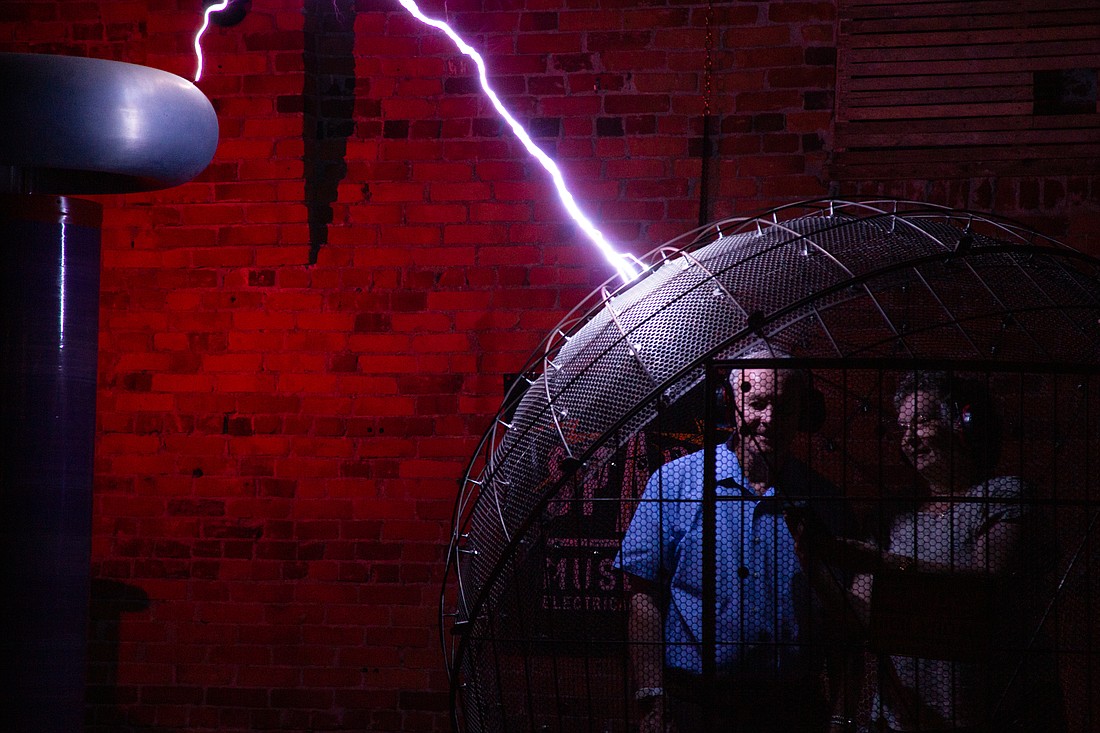 ---
---
The SPARK Museum of Electrical Invention is celebrating the 10th anniversary of its MegaZapper, a giant Tesla coil that shoots up to 12-foot bolts of lightning.  
SPARK Museum takes you through centuries of electrical invention, beginning with simple static and ending with radios and one of the first color TVs. Hundreds of strange-looking machines line the walls, many of which include interactive components.  
On Oct. 1, the museum will have a special show featuring the MegaZapper and Doktor Kaboom, a comedian, scientist and entertainer.  
Founded in 2001, SPARK Museum added the MegaZapper, one of the country's largest Tesla coils, to its list of attractions in 2012. The Tesla coil, invented by Nikola Tesla in 1891, is used to produce alternating-current electricity. 
SPARK Museum CEO John Jenkins started the museum after a lifetime of interest in electrical engineering, starting when he was a child in Bellingham making toys with his brothers and father.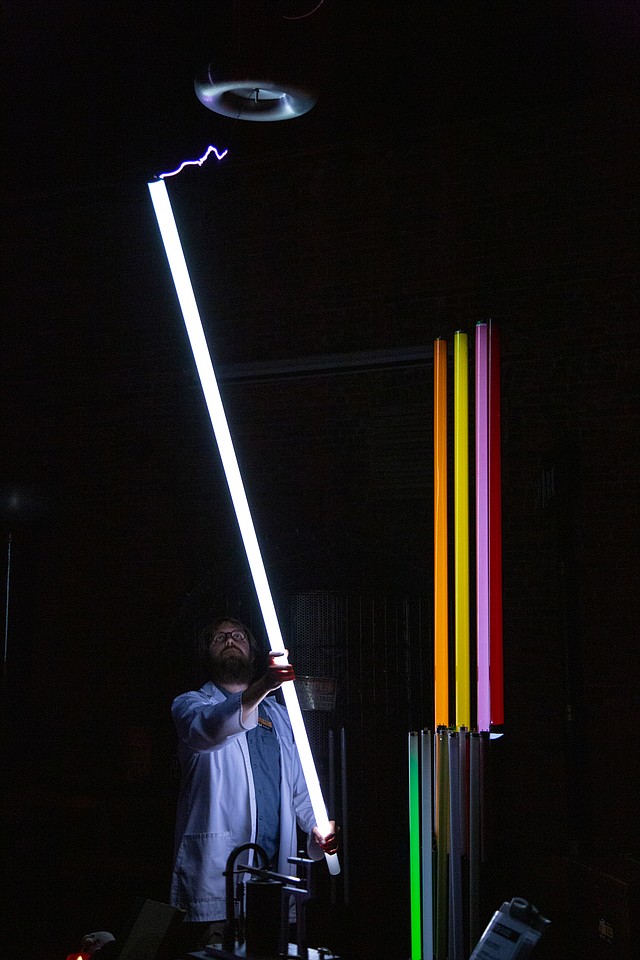 Up until 2012, the museum was called the American Museum of Radio Electricity, and its busiest year during that period only saw 4,000 visitors, Jenkins said. 
"We changed from being about radio to being about the wonder and mystery of electricity, and about science and the science of electricity, and about invention and discovery," Jenkins said.  
The museum now attracts around 20,000 visitors a year and is one of the largest tourist attractions in Bellingham.  
Jenkins found that the difference between a collector and a museum professional is that a collector cares about the objects whereas a museum professional cares about the experience. Understanding this helped SPARK Museum become more successful.  
Jenkins now wants kids and adults alike to be inspired by electricity in action.  
"We don't teach science facts. What we try to do is to give them an experience that is unforgettable, that will inspire them and pique their curiosity, and show them that science is fun, not scary," Jenkins said. 
Jenkins stressed the importance of teaching elementary school kids — girls in particular — that science is fun.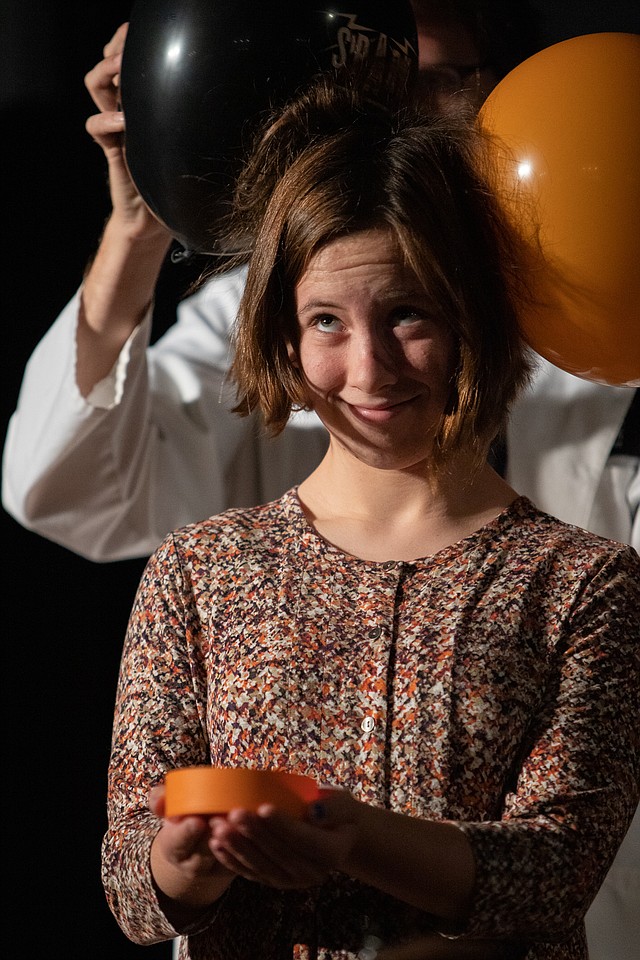 "There's a huge dropout of girls' interest," he said. "If you look at their interest in science, middle school kind of filters that out of a lot of them, so we feel like if we can reach kids before middle school, then hopefully they will learn that it's fun and exciting."  
Part of this engagement includes a show put on every weekend that ends in a spectacular demonstration of the MegaZapper.  
The show takes place in a dark room lit by candles and decorated with large portraits of inventors such as Benjamin Franklin, and rows of seats face a platform with many strange contraptions.  
A museum worker in a white lab coat begins the show by talking about magnets and static electricity before volunteers are asked to come forward to give hair-raising demonstrations. 
A smaller Tesla coil is used for much of the demonstration, with the machine able to light up multiple colorful light bulbs without touching them. As they are moved further away from the coil, they dim until they are completely out. Audience members can see how far the electricity can travel from the coil — and that humans are conductors.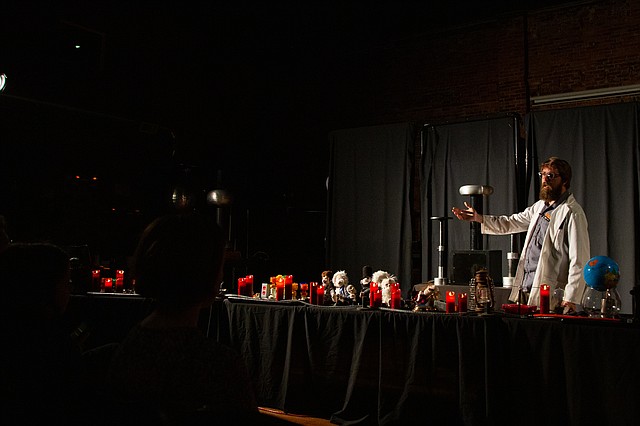 At the end of the show, large black curtains are pulled back to reveal the MegaZapper, a machine that towers over the audience, shining silver. Next to the machine is a large, human-sized bird cage. If one wishes, they may enter the cage and experience the lightning bolt up close. The cage does not conduct electricity and is perfectly safe.  
Jayna Beard, a 12-year-old audience member, watched her grandparents face the MegaZapper from inside the birdcage. Beard said she had previously learned about electricity and electromagnetic fields in books. 
"It made it a lot more exciting because it was hands-on," Beard said about the demonstration. 
Looking ahead, Jenkins wants to complete the Wonderlab section of his museum, which is home to puzzles, a carnival mirror and other interactive activities geared toward kids, on the museum's second floor.
"We have families come through now and they have a wonderful experience, but it could be so much better," Jenkins said.  
Beyond that, Jenkins hopes to flesh out the exhibits with more material.  
"It's an ongoing process because there are only three of us … so we kind of do exhibition work as we can," he said. 
For more information, visit sparkmuseum.org. 
A previous version of this story incorrectly stated the name of the Wonderlab and the number of volts coming out of the the MegaZapper in the lead photo. The story was updated to reflect this change on Sept. 28, 2022 at 10:34 a.m. The Cascadia Daily News regrets the error.