Cross Country
Vikings capture team titles at Bill Roe Classic
Western sweeps competition in lone home meet of the season
September 24, 2022 at 5:37 p.m.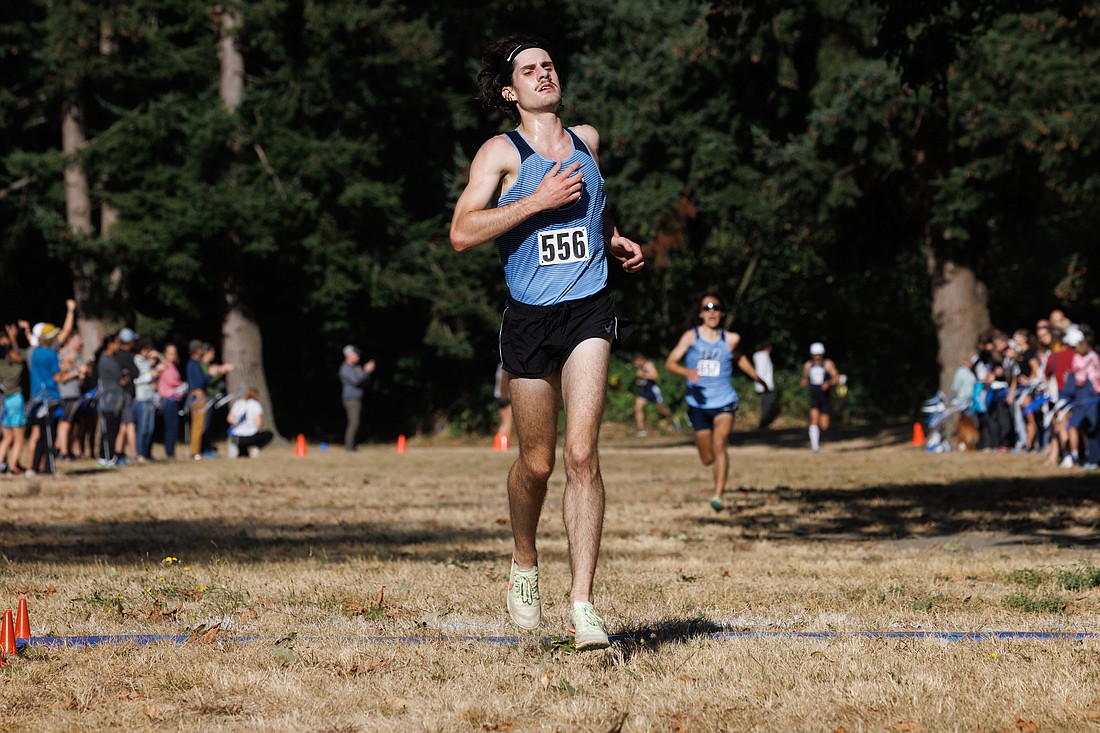 ---
---
FERNDALE — The Western Washington University men's and women's cross country teams each raced to first-place finishes in their only home meet of the season.
The Vikings hosted the Bill Roe Classic at Hovander Homestead Park on Sept. 24 — the 48th iteration of the event, but just its second with a new namesake. Bill Roe was an assistant coach and key figure in Western's cross country program for 35 years. His impact on the sport stretched far beyond the reach of the university for even longer than that.
Roe died unexpectedly in 2020, and the annual WWU Cross Country Classic was renamed last year, ahead of the 2021 meet, in his honor.
"Bill [Roe] means a lot to me," said Pee Wee Halsell, Western's head cross country coach, who is entering his 35th season at the program's helm. "He was a meet manager, and he loved cross country. [We] just want to honor him. As long as I'm here, I know we'll honor him."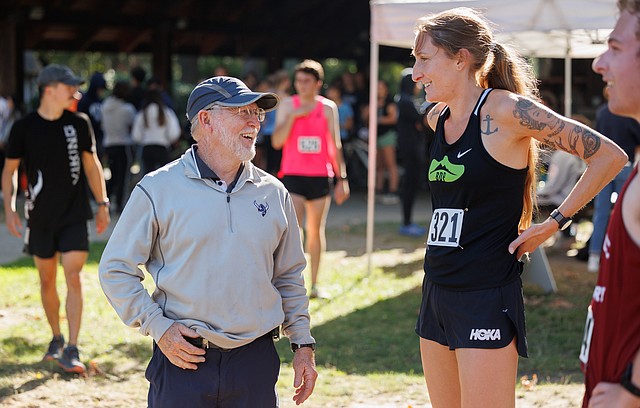 Vikings runners did their part. The men's team — ranked No. 29 nationally — took first place as a team in their 8,000-meter race with a score of 43, followed by Simon Fraser University (50) and the University of Victoria (90). 
Western's No. 20 nationally ranked women's team turned in a score of 53 in their 6,000-meter race, which was also good enough for first place. Simon Fraser University (72) took second, and the Bellingham Distance Project (81) finished third.
It was the first time the Western men's team finished first as a team at the event since 2013, and it was the first win for the women's team since 2008.
"It's fun to come out and be champions," Halsell said. "Now the goal is just to keep it going."
This event was particularly unique in that multiple clubs and unaffiliated runners were able to participate. Some post-collegiate runners ran, including the men's first-place finisher, Tom Anderson, who ran a time of 23:34.8. 
University of Alaska Anchorage sophomore Cole Nash was the first collegiate finisher in the men's race at 24:25.8. Vikings sophomore Kevin McDermott headlined Western's men's runners with his third-place finish (24:37.1), and junior Andrew Oslin (24:41.6) finished just paces behind him in fourth.
"We're running on tired legs and we're still performing really well. I think that's a really good setup for us going into the postseason," McDermott said. "That's obviously where our focus is — we want to be at the national meet. We're in a good spot to go do that this year."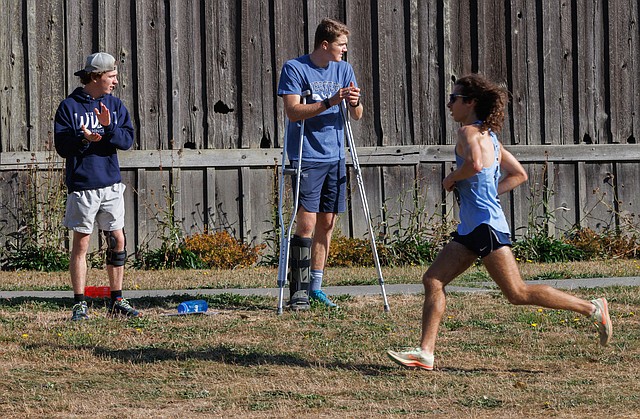 Oslin said he was glad to be back competing in an event that felt like "a legitimate race setting." The added numbers via non-collegiate runners added to the challenge.
"I felt like I just needed to kind of do my own thing. I really like running in the big packs, big groups," Oslin said. "I kind of hung out there for a little bit and then I felt like I kind of needed to make a move, so I was able to capitalize on that today."
Western sophomore Jeret Gillingham nabbed the last spot in the top-10 with his time of 25:03.3. Freshman Jared Alderfer (25:08.3) and sophomore Ryan Clough (25:18.9) both snuck into the top-20 at No. 13 and No. 16, respectively.
Vikings sophomore Mia Crocker led Western's women, finishing fourth, as she was the first collegiate runner to complete the 6,000-meter race with a time of 22:02.1.
"I felt really, really strong today," Crocker said. "I just kind of hung off of [former Western runner] Courtney [Olsen]. She did a great job of pushing me, bringing me along. I worked with [Western sophomore] Sophie [Wright] for the first lap, which was really great. I just loved having people around me to push me."
The next Vikings finishers came in a trio, as freshman Ashley Reeck (22:44.1) took 11th, freshman Alanna Parker (22:46.8) captured 12th and sophomore Meaera Shannon (22:46.9) finished 13th.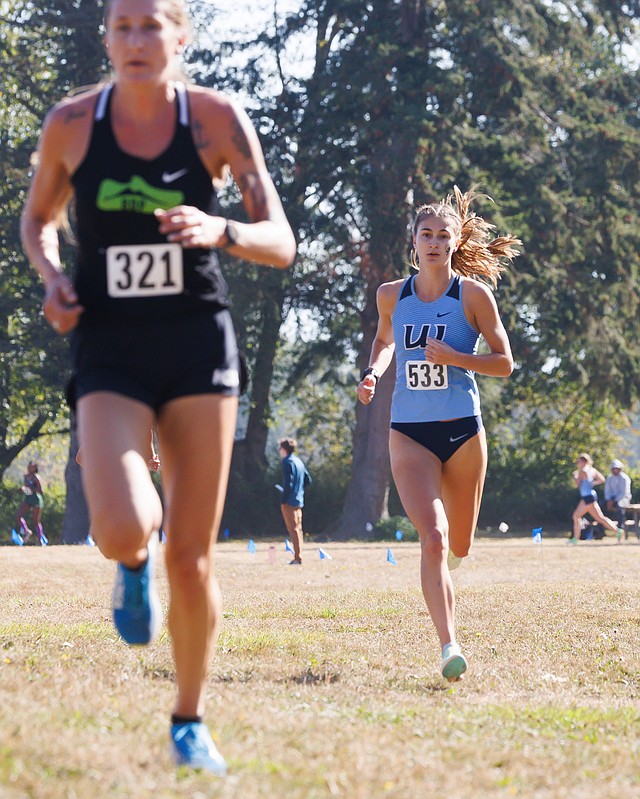 "The course was pretty straightforward," Crocker said. "It was pretty flat; the footing was pretty decent. We were able to get after it today."
Western's cross country season is just getting started, but both teams are yet to finish below first place through two meets.
The early season success is encouraging, Halsell said, but they must continue to keep their eyes on the postseason.
"This week makes me more excited. It makes me nervous, too, because we've got to be this way at the end of the season," Halsell said. "Keeping them healthy is the key thing."
Western's next meet will be on Saturday, Oct. 1, when they travel to the John Payne/Curtis Invitational at Chambers Creek Regional Park. The first race is set to start at 9:30 a.m.