WTD?
What's the Deal With: All that scrap metal on the waterfront?
Sometimes, making money isn't pretty
September 21, 2022 at 5:45 a.m.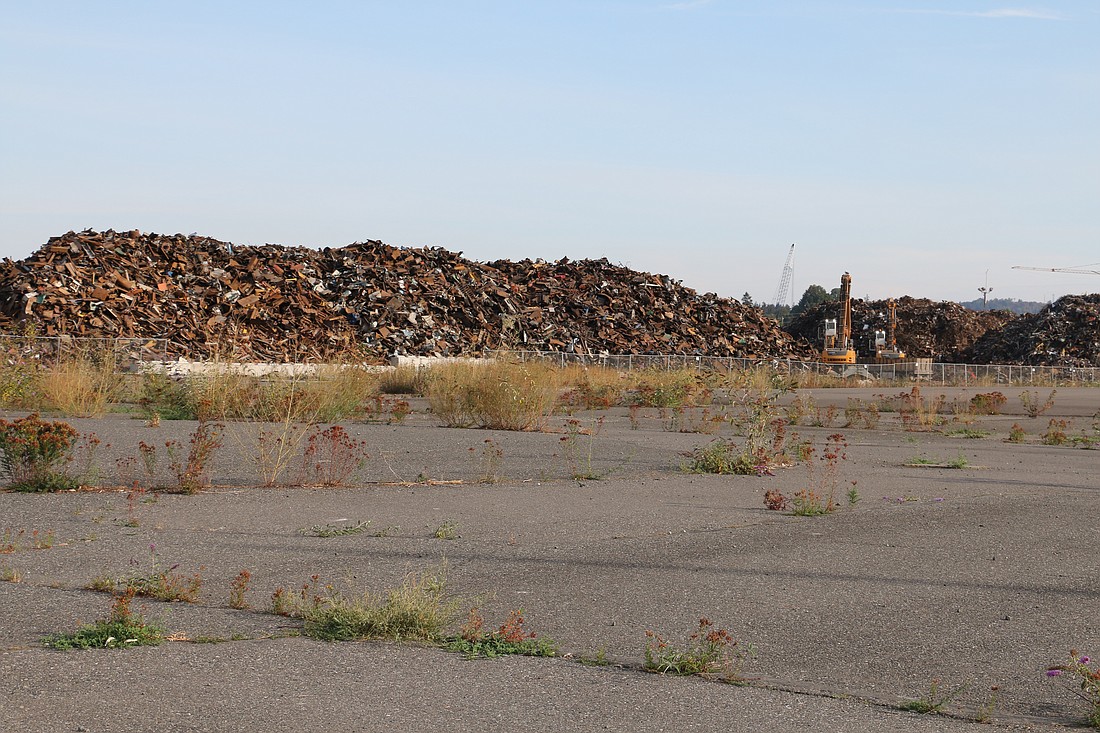 ---
---
The piles of rusted scrap metal at Bellingham Shipping Terminal (BST) do little for the city's visual appeal. Like the rest of us, however, the Port of Bellingham isn't going to get by on looks alone. An already drab color palette at the waterfront may have turned considerably browner in the past two months, but Port officials still see green.
The Port signed an agreement this summer with ABC Recycling, based in British Columbia, turning part of the BST property into a way station for scrap metal.
"ABC is importing scrap metal by rail, truck and barge to the Bellingham Shipping Terminal, where it is being stored until there is sufficient quantity to load a cargo ship for export," Port Public Affairs Administrator Mike Hogan said in an email. Vessels loaded with scrap are expected to depart every six to eight weeks.
The Port anticipates about $1.5 million in annual revenue from the operation. BST's new tenant was first reported in The Bellingham Herald.
WTD runs on Wednesdays. Have a suggestion for a "What's the Deal With?" inquiry? Email us at newstips@cascadiadaily.com.