COVID-19
'No decisions made' on expiring border vaccine requirement
For now, proof of vaccines is still required to enter Canada
September 21, 2022 at 3:00 p.m.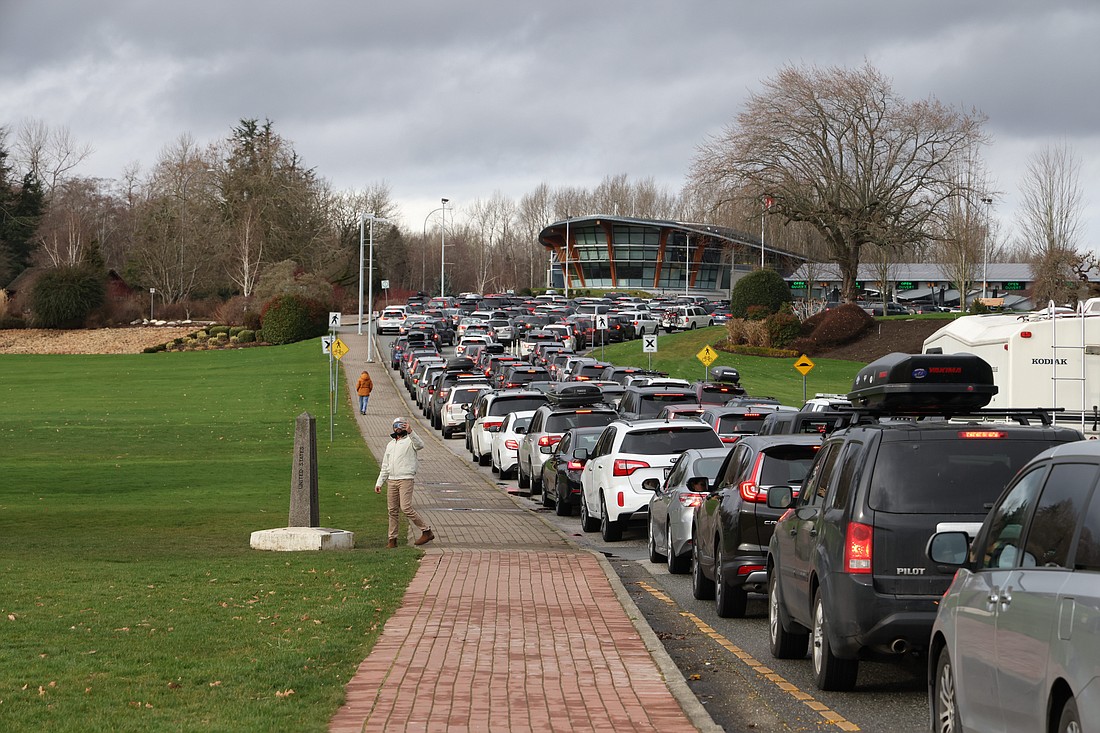 ---
---
The order mandating foreign travelers entering Canada to be fully vaccinated is set to expire Sept. 30, but as of Wednesday afternoon, no official decision has been made regarding whether the border requirement will be extended or dropped, the Canadian Public Health Agency said in an email to Cascadia Daily News.  
Speculations that the vaccine mandate will be dropped have swirled online since Tuesday, but no official statements have been released. Any decisions will be based on best practices and scientific evidence, Natalie Mohamed, a media relations advisor for the Health Agency, said in an email.  
Since October 2021, travelers entering Canada have needed to provide proof of full vaccination status with approved COVID-19 vaccines. Visitors are also required to use the AriveCAN mobile app 72 hours in advance of the arrival to declare vaccination status to avoid quarantine and COVID-19 testing.  
On June 20, the vaccine requirement was lifted for domestic travel. The milestone came as 82% of the population received two doses of a COVID-19 vaccine. As of Sept. 16, the percentage of the population that had received both doses was still lingering at 82, and less than 3% had received additional doses since Aug. 1.