Best Bets
Music, memories, tributes and crimes
Margaret Bikman's weekly picks
September 21, 2022 at 5:10 a.m.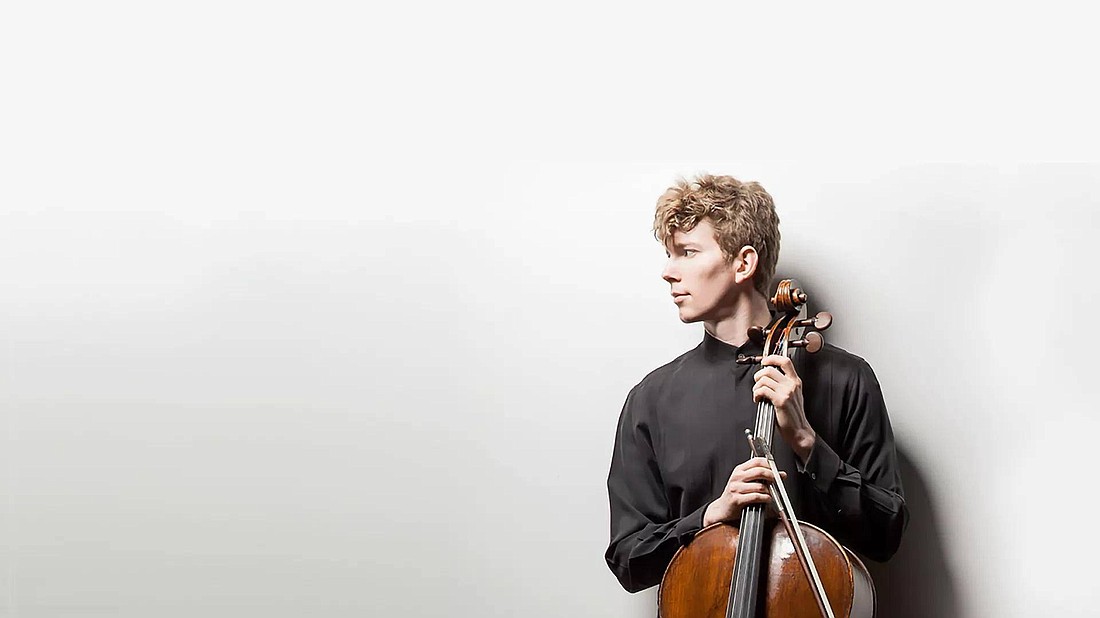 ---
---
Jazz, poetry, folk songs, theater — it's all happening this week, as well as the first concert of the season for Bellingham Symphony Orchestra!
Reelin' in the years
Dance to Steely Dan songs and great hits of the '80s (Pretenders, Police, Earth Wind & Fire, etc.), while helping raise funds for the Dementia Singalong Therapy Program from 6–9 p.m. Friday, Sept. 23, at the Center for Spiritual Living, 2224 Yew Street Rd. Bring a potluck dish to share, then dance and bid on the silent auction. Band members are Cheryl Hodge, Brian Cunningham, Jon Myers and Jud Sherwood.
Proceeds go to the nonprofit organization that is dedicated to sharing memory-enhancing techniques for people living with dementia-related diseases and brain damage. This is done through a series of exercises, which help to strengthen the brain's memory and communication processes. The organization empowers residents in houses and memory care units to create meaningful experiences which help to expand awareness and impart a sense of hope in the community. Find out more at dementiasingalongtherapy.org.
Bellingham Theatre Guild opens season
Bellingham Theatre Guild presents Beth Henley's "Crimes of the Heart," directed by Heidi Sackerson, opening Friday, Sept. 23 and continuing weekends through Oct. 9 at the guild playhouse, 1600 H St.
The Pulitzer Prize-winning drama is about three sisters who reunite after the youngest shoots her husband. The oldest is the caretaker of their grandfather, and the wild middle sister wants to make it big in Hollywood. Their reunion is joyful but also stirs up much tension as each sister is forced to face the consequences of the "crimes of the heart" she has committed. Tickets are $8–$18. Details: bellinghamtheatreguild.com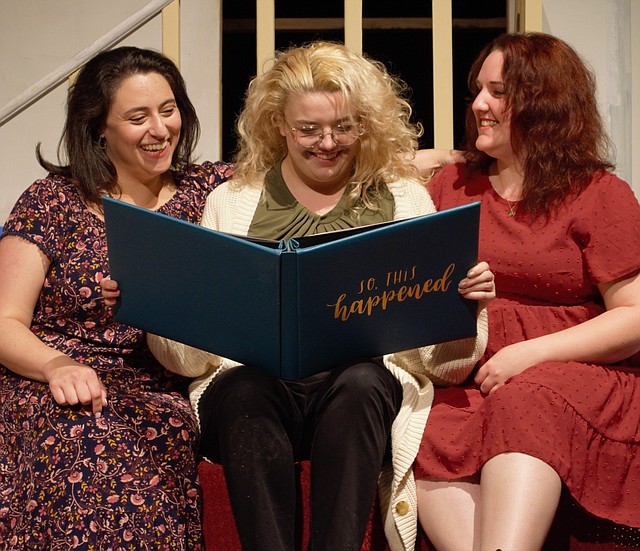 Two Accordions
This concert is a collaboration between father and daughter Sergei and Maria Teleshev, both renowned musicians and accordion champions. They'll perform at 7:30 p.m. Saturday, Sept. 24 in Lynden at the Jansen Art Center, 321 Front St. 
Individually, they are the winners of international accordion competitions in the United States, Canada, Australia, Germany, Belarus, Russia, Ukraine, Italy and France. Tickets are $25. Choose the $50 VIP ticket and enjoy a private reception before the concert hosted by the Lynden Music Festival. Get them online at jansenartcenter.org.  
BSO celebrates 47th season
Bellingham Symphony Orchestra celebrates the opening of its 47th season with the lush romance of Tchaikovsky and Prokofiev, with a dash of more modern inspiration, at 3 p.m. Sunday, Sept. 25, at Mount Baker Theatre, 104 N. Commercial St. 
The featured soloist is Joshua Roman. The program includes Carlos Simon's "Fate Now Conquers," George Walker's "Lyric for Strings," Pyotr Ilyich Tchaikovsky's "Romeo and Juliet Fantasy Overture," and ‍Sergei Prokofiev's "Sinfonia Concertante." Yaniv Attar conducts. 
Ryan Dudenbostel's engaging and informative pre-concert lecture will take place at 2:15 p.m. in the Walton Theatre. Doors open at 2 p.m. and seating is limited. Face masks will be required at all 2022–23 BSO performances. COVID-19 vaccination and boosters are strongly encouraged. Tickets range from $15–$49, and are available at mountbakertheatre.com. 
The Jazz Project: Art of Jazz series
Celebrated trumpet artist Thomas Marriott is joined by Essiet Essiet, bass; Mark Whitfield Jr., drums; and Orrin Evans, piano; at 4 p.m. Sunday, Sept. 25, at the FireHouse Arts and Event Center, 1314 Harris Ave.
Marriott gained his chops alongside jazz elders such as Maynard Ferguson, Roy McCurdy and Rosemary Clooney, and he's been in demand with bands such as the Spanish Harlem Orchestra, Stix Hooper, Mike Clark, Ivan Neville's Dumpstafunk, and hip-hop pioneer Deltron 3030. 
Marriott spent more than 20 seasons as a soloist with the Seattle Repertory Jazz Orchestra, is a member of the Captain Black Big Band and founder of Seattle Jazz Fellowship, a nonprofit arts organization dedicated to promoting jazz and jazz culture in Seattle. Tickets are $10–$20. Get them at jazzproject.org.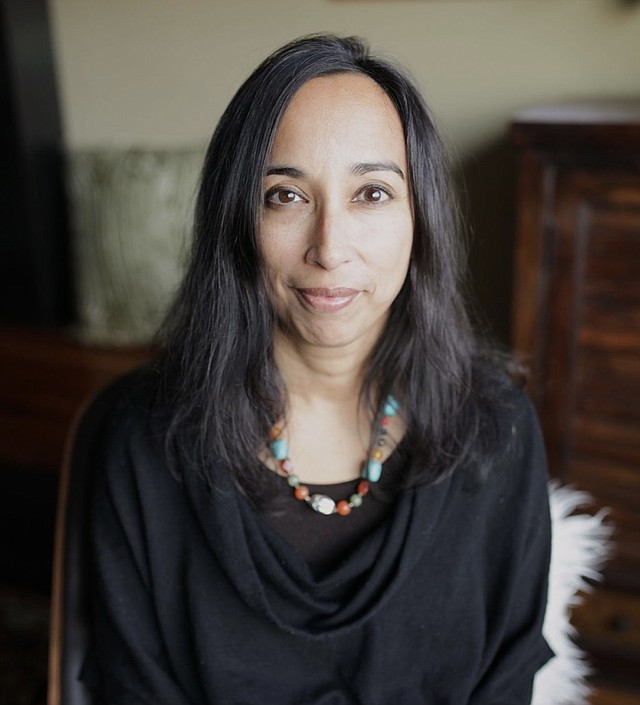 New poetry
Lifelong Bellingham resident Sati Mookherjee will read from her debut poetry collection, "Eye," at 5 p.m. Sunday, Sept. 25, in the Whatcom Museum's Lightcatcher courtyard at 250 Flora St. 
"Eye" tells the story of the author's grandfather, who was exiled by the British Raj for his involvement in the Indian Independence movement, following him from his childhood in India to pre-World War II Europe, and tracing his internal journey from grief to insight.  
Mookherjee's poetry appears in literary magazines and anthologies. Her collaborations with contemporary classical composers and musicians have been performed and/or recorded. A graduate of the University of Washington and the University of Washington School of Medicine, she has been awarded an Artist Trust/Washington State Arts Commission Fellowship Award. Her second book, "Ways of Being," won the 2022 Albiso Award, and is forthcoming from MoonPath Press in 2023. To procure tickets, go to villagebooks.com. 
Jazz tributes
The Jazz Center of Bellingham hosts vibraphonist Brian Kirk in a tribute to two masters of our era: Chick Corea and Gary Burto, from 6:30–9 p.m. Wednesday, Sept. 28, at the FireHouse Arts and Events Center, 1314 Harris Ave.
Kirk is a professor of jazz, electronic music, music theory and percussion at Seattle Central College. Kirk will be joined in this concert by David Joyner on piano; Michael Glynn on bass; and Max Holmberg on drums.
Corea attained legend status from five decades of unparalleled creativity and an artistic output that is simply staggering — a 23-time Grammy winner with more than 100 albums to his name.
Burton is an American jazz vibraphonist, composer and educator. He developed a pianistic style of four-mallet technique as an alternative to the prevailing two-mallet technique. This approach caused him to be heralded as an innovator, and his sound and technique are widely imitated. He is also known for pioneering fusion jazz and popularizing the duet format in jazz. The partnership between Corea and Burton flourished for decades, producing three Grammy-winning albums since their landmark Crystal Silence in 1972. Tickets are $10–$20; get them at jazzcenterofbellingham.org. 
Whatcomics 2022
Teens are invited to submit their 2D art for consideration for publication in Whatcom County Library System's teen art book, "Whatcomics." The rules are simple: be a Whatcom County teen in grades 6–12 and submit your original artwork on or before Oct. 31.
What should you draw? Whatever you like! All styles of drawings and doodles are encouraged, but because of copyright issues, no fan art or art based on other artists' work is allowed. Submissions can be made by uploading to wcls.org/whatcomics or dropping your work off at any public library. Accepted artists receive a copy of the book to keep. If you'd like to see previous books, they are available to check out at any library or viewed at wcls.org/teens. A related celebration happens in mid-January. 

Before attending an in-person event, check with individual venues to make sure it is taking place as scheduled.
Margaret Bikman's column runs every Wednesday. Reach her at margaret.bikman@gmail.com.