Music
Meet Gina Williams, a conduit to creativity
Performer's favorite genre is music
September 21, 2022 at 5:55 a.m.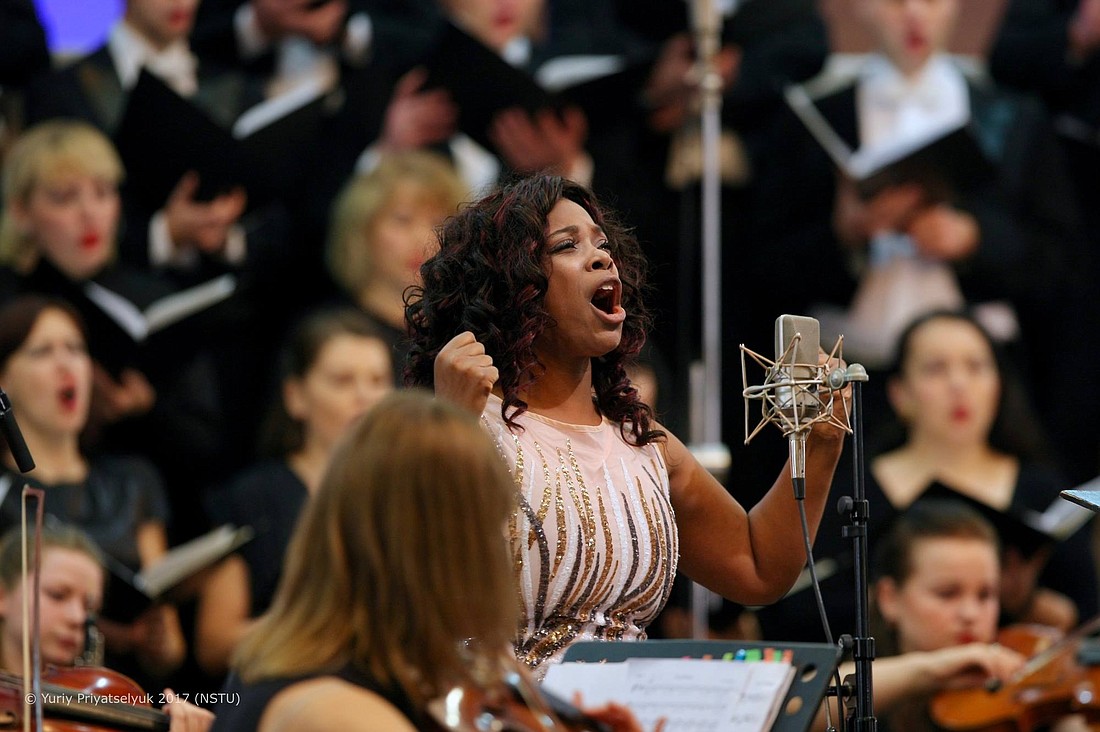 ---
---
Asking Gina Williams to choose her favorite genre of music is akin to asking a parent to select their favorite progeny. It's not something she's willing — or able — to do.
In the past couple of years, the Blaine-based singer, songwriter, pianist, composer and actress has written and produced five different albums, ranging from classical to pop, gospel, EDM and rock. The choice to vary her artistic output wasn't a new one, and it was about much more than the auditory activity.
"It was a statement to encourage our world that we are one," Williams said of the wide array of sounds she birthed into being from June to November of 2021. "Each genre is my child, and they're all different from me."
Williams said she thinks if more people incorporated different types of sounds into their musical diets, it could also help them open up their understanding of the world around them.
"We're more multi-dimensional than we think we are," she said, "and I think we close ourselves off to the level of genius that is inside so many people."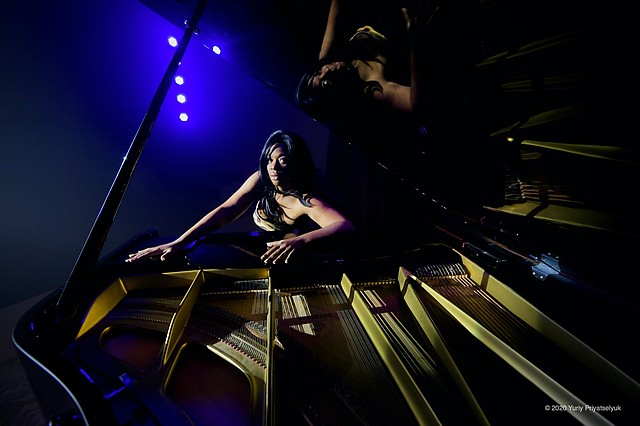 When Williams performs Saturday, Sept. 24 at Fairhaven's FireHouse Arts and Events Center, the audience will get a sampling of what the diverse dynamo is capable of. The show will feature original gospel and jazz selections, as well as two or three of her Whitney Houston favorites. (She's leaning toward the songs "I Believe in You and Me" and " I Will Always Love You," but anything could happen.)
And although Williams has played at venues both large and small across the globe, her show in Bellingham promises to be intimate and interactive. She said she wants people to leave with the impression that they could've just walked out of a professional concert in a bigger city like Los Angeles, but at the same time, she hopes the experience is a personal one.
To that end, it's helpful to know the classically trained musician was born and raised in Edmonton, Alberta, by her Jamaican parents, who brought her up with a British worldview and English manners. Other insights relate to the trajectory of her musical career, including the fact she's been listening to music in her head since she was a young child.
"I hear finished music, finished scores, finished songs," Williams said. "It comes to me like a radio-ready version of everything in my head. My job is to get it to sound exactly like what I'm hearing. The orchestral stuff I hear is easy because a violin is a violin and a tuba is a tuba. But when you're hearing stuff that has specialized sounds, it's like 'What is that sound? Where is it? Who can create it?'"
Luckily, once the song or score is in her noggin, Williams said it's in there for good (for the most part). It stays in a "please release me" vault in her brain until she's ready to bring it to fruition, which may be the following month or year, or even a decade or more down the line.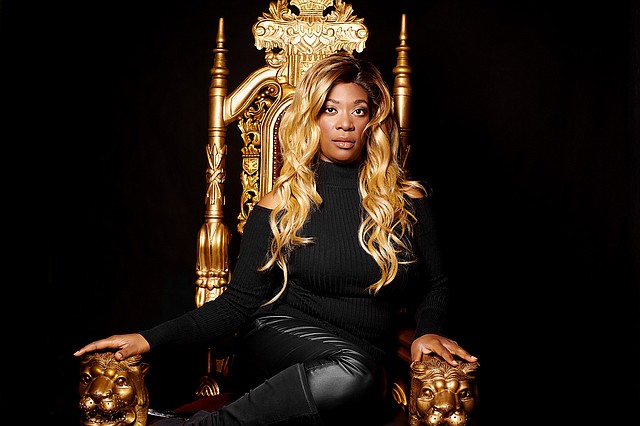 Collaboration is a big part of how Williams' work makes its way from her hippocampus to the stage. Some of her most meaningful interactions have been in Ukraine, which she first visited in 2017 after friends urged her to travel to the Eastern European country to do some of her production work for an orchestral album she was creating at the time. Language was initially a barrier, but by the time she arrived, she felt like she was on the same wavelength as her fellow musicians.
"The moment I landed in Ukraine, I bawled like a baby," Williams said, noting she felt like she had come home. The people there were passionate, supportive of the arts and very demonstrative of their feelings, she said.
"It's the exact opposite of the Anglo culture many of us are socialized in," she said. "Over there, these people are like a mini-me. This is why I was such an alien in my family and in my community. I didn't fit."
Williams has since visited Ukraine six times and has been featured repeatedly on national television and radio. Since the war broke out with Russia, she has produced and been involved with (or headlined) more than five benefit concerts, performing in both English and Ukrainian. Funds have gone to her Ukrainian "family," as well as to various other groups in need.
On Williams' website, there's a clip of her performing the haunting song "Crucifixus" in Kyiv, Ukraine, with a full orchestra. When considering the dozens of musicians who were part of the concert — vocalists, violinists, cellists and many other instrumentalists — it's awe-inspiring to think all the various components of the piece came from inside Williams' head, including her part, a soaring operatic masterpiece.
"When I was up there, it was like I wanted everybody to feel the beauty of the day the song was conceived," Williams said. "For them to receive that gift the way it touched me, that's how it's been for everything that is realized. It's glorious. I don't know what genre, and I don't know when I'll get it."
Attend "Gina Williams Live in Concert" at 7:30 p.m. Saturday, Sept. 24 at the FireHouse Arts and Events Center, 1314 Harris Ave. Tickets are $15 for students, seniors and veterans, and $20 for adults. Info: ginawilliams.com or firehouseperformingarts.com.