Safety
Dems: More fixes on the way for broken police reforms
Legislature to address police pursuits, drug laws next session
September 21, 2022 at 8:36 p.m.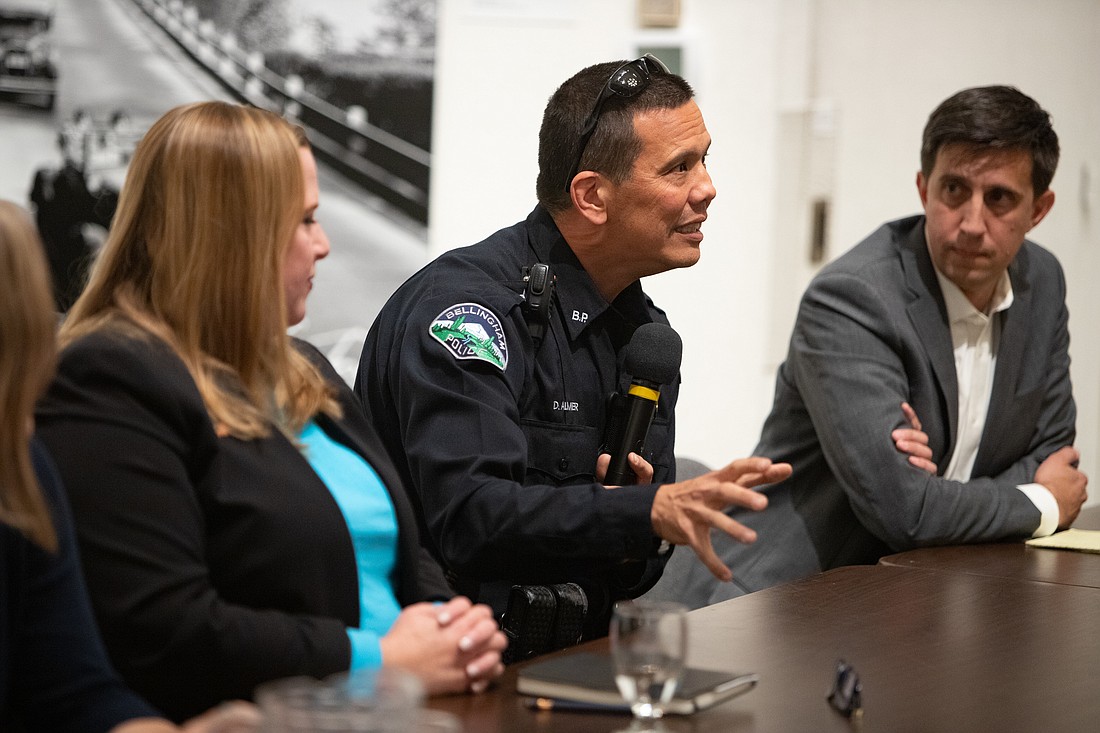 ---
---
Democrats in the state Legislature vowed Tuesday at a Bellingham town hall to work on fixes to police reform legislation from 2021 that had the unintended consequence of stoking more crime.
New laws passed during the legislative session immediately after the murder of George Floyd by Minneapolis police had been intended as checks on potential abuses of police power. But law enforcement officials say rules that limit police pursuits and keep users of dangerous drugs such as fentanyl out of jail are contributing to a recent spike in crime in Bellingham and Whatcom County.
"We're running into a system where we have lawlessness, chaos and disorder," Sheriff Bill Elfo told a full house at the old Bellingham city hall on Prospect Street. "A lot of it is attributable to some of this legislation that has passed, that impedes law enforcement from being able to effectively do their jobs."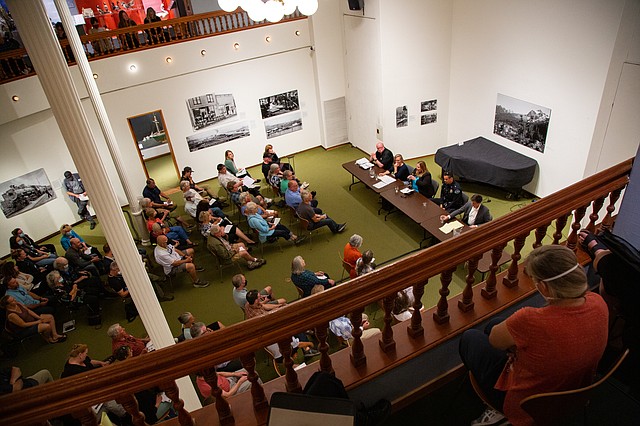 HB 1054, passed in 2021, allows police to only pursue drivers suspected of DUI or certain violent offenses. Otherwise, Elfo said, "We can wave goodbye as they drive away, and that's just thoroughly emboldened criminals."
Rep. Alicia Rule, a Blaine Democrat, said she worked hard last session to pass a bill that would have eased restrictions on police pursuits, but it failed by one vote in the Senate.
"We go back, and we'll do it again," Rule said. "It's an important part of being able to tackle crime."
A different piece of legislation has complicated drug enforcement. Officials say drug use in downtown Bellingham has increased after the state Supreme Court ruled in February 2021 that Washington's punishment for felony drug possession was excessive and unconstitutional. In an attempt to fix the court's Blake decision, the Legislature rewrote the law to make drug possession a misdemeanor and required police to refer a suspect to drug treatment twice before booking them into jail.
This has led to more open drug use downtown because users know they'll get nothing more than a referral card if they are caught. 
"That's going to have to be revised," said Rep. Alex Ramel, a Bellingham Democrat. "That's going to be a major priority for next year."
Rep. Rule elaborated further on why the new drug possession law's emphasis on diversion into treatment doesn't work.
"In reality, we don't have access to treatment when and where we need it," Rule said. "In another reality, we aren't tracking that" — meaning no one is keeping tabs on how many referral cards a given suspect has received. Rule said she plans to push legislation during the session that starts in January to track referrals and increase treatment opportunities in the state.
Elfo and Deputy Chief Don Almer of the Bellingham Police Department spoke at the town hall about other obstacles to effective crime reduction. The police department is chronically short staffed, Almer said, and Elfo mentioned that the substandard jail doesn't have room for those who commit misdemeanors. Even if a repeat drug offender is out of diversion options, Elfo said, they would remain on the street.
"Now we leave them in the gutter because we can't do anything with them, and that's inhumane," the sheriff said.
Most of the positive news at the town hall came from Malora Christensen, program manager for a county diversion program called GRACE, which stands for Ground-level Response and Coordinated Engagement. The program provides intensive case management to frequent users of county emergency services.
Christensen mentioned a new program that's set to launch called ART: the Alternative Response Team. It will give dispatchers a third option for behavioral health emergencies in Bellingham, other than police or EMS. A behavioral health specialist and a public health nurse will respond together on calls police officers are less well equipped to handle.
"There's been some really innovative creative work happening in this county," Christensen said.