Outdoors
Backcountry lessons from front country comfort
76 nights watching stars dance brings bruises, peace
September 21, 2022 at 5:30 a.m.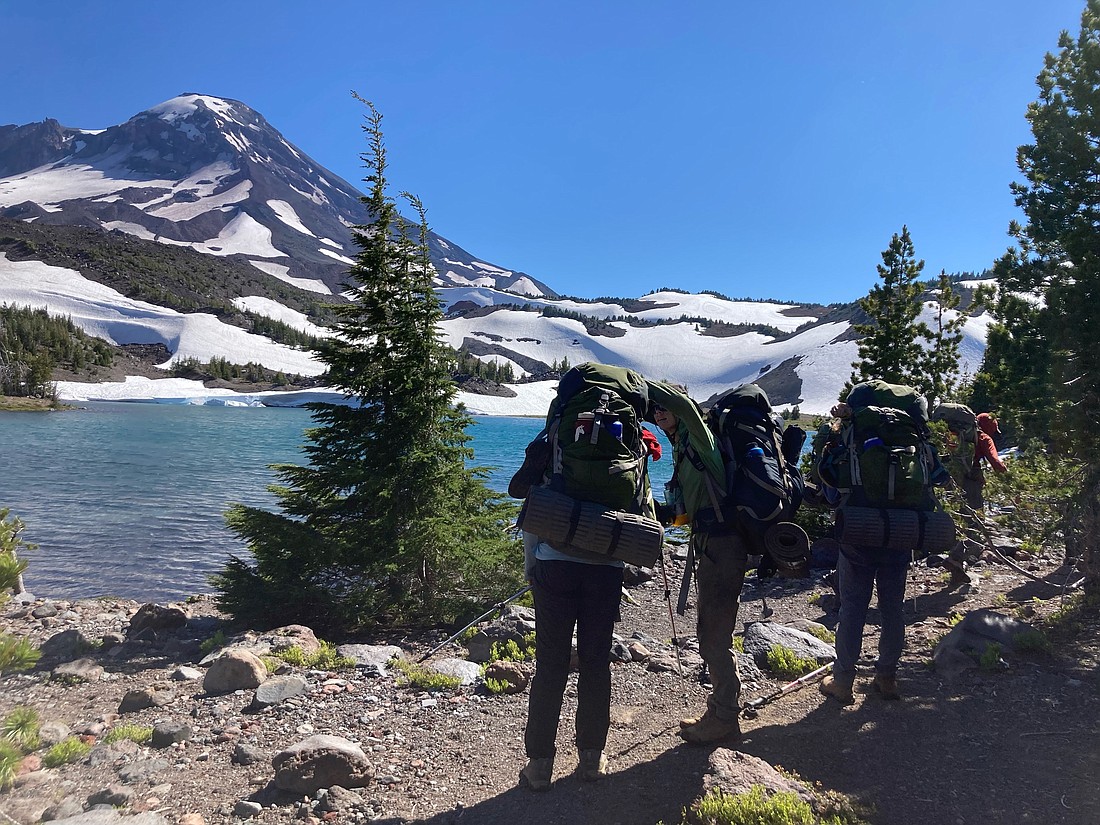 ---
---
One recent night, I slept in my Bellingham bed for the first time in three and a half months. While I did enjoy the feeling of my body sinking deep into my foam mattress, I found myself laying awake staring at the beige ceiling wishing it would collapse and reveal the Milky Way hidden behind it.
Over the summer, I have spent 76 nights laying in the dirt watching the stars dance overhead — some nights better than others. Now that I have re-entered the luxurious front country, I have had some time to reflect on my season working with 14- to 18-year-old students in the woods and high country of the Northwest and figured it's time to start sharing some of my most memorable stories, starting with the weather.
On Outward Bound courses, we give each student what we call a solo tarp, an 8 feet by 4 feet sheet of semi-waterproof plastic with each corner trailing a piece of string. On the first day, we give a thorough lesson on how to set up these architectural masterpieces, and most students stare into the abyss questioning their choices to be here for the next three weeks. It usually takes students the whole course of sleeping under saggy tarps, which resemble flying squirrels, to finally figure out the proper method of tarping.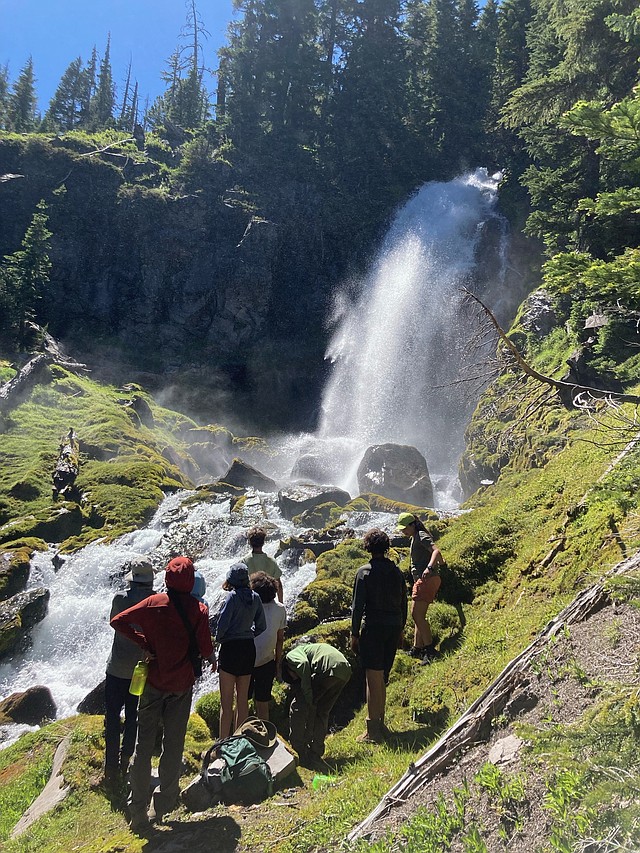 My first course of the season was a two-week mountaineering course in Central Oregon in June. Night one, the rain started falling and did not stop. I woke up on the morning of day three to see almost all the students had slid halfway out of their tarps, sleeping bags curled up all cozy-like in the mud, soaked to the core.
After wringing out sleeping bags and packing our packs, it finally happened, the rain stopped — and the snow started. Wet gear turned to frozen gear and mopey kids turned to freezing kids. For the next week-plus, we woke to 19-degree mornings and beat our frozen boots with rocks to soften them just enough to squeeze our feet into them.
On day 12, of course, the dense clouds split, revealing the long-lost sun. We summited 10,358-foot South Sister and relished in our shared pain at the top. And contrary to our previous two weeks, every kid left severely sunburned.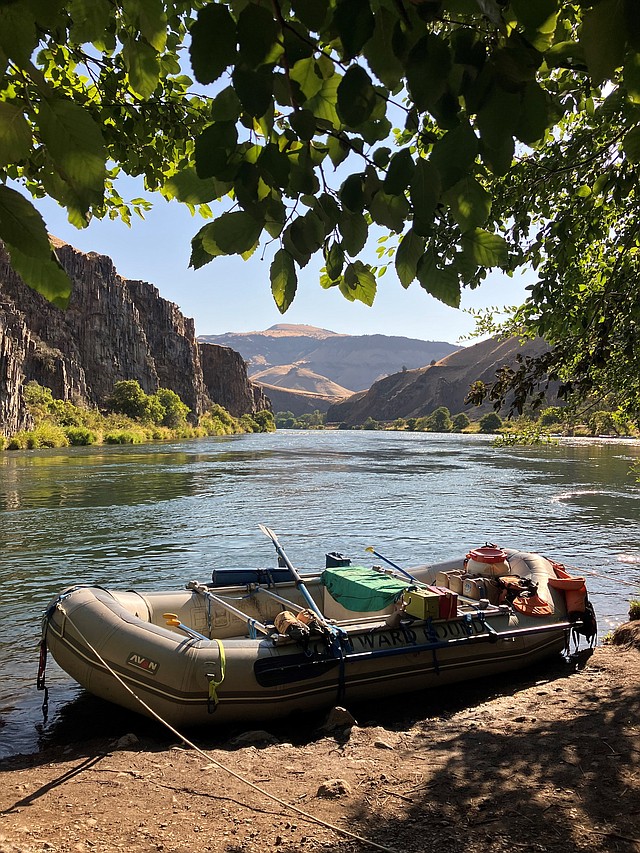 During a 22-day course in July, we spent 10 days on 100 miles of the Deschutes River. The weather gave quite the opposite showing. The sun pumped out nine days in a row of 105 degrees-heat or higher, the hottest day scorching us at 115 degrees. The worst part was the headwind that blew upriver against our rafts, increasing the difficulty of paddling. The wind, which we referred to as "the W word" because you never want to speak it into existence, was somehow hotter than the stiff air itself. It felt like a blow dryer searing our eyes to prunes.
Once we would arrive at our campsite for the night, things would only escalate. The hottest time of the day was between 4–7 p.m. and the Deschutes flows through Oregon's arid high desert, meaning not a tree in sight. All our students would be spread out in the rattlesnake-infested landscape, either crumpled up beneath small shrubs or crouched in the shadow of a small boulder, intermittently jumping in the river for relief. One night we managed to cook our dinner without even turning the stove on, just simply letting it cook in the sun. Disgusting.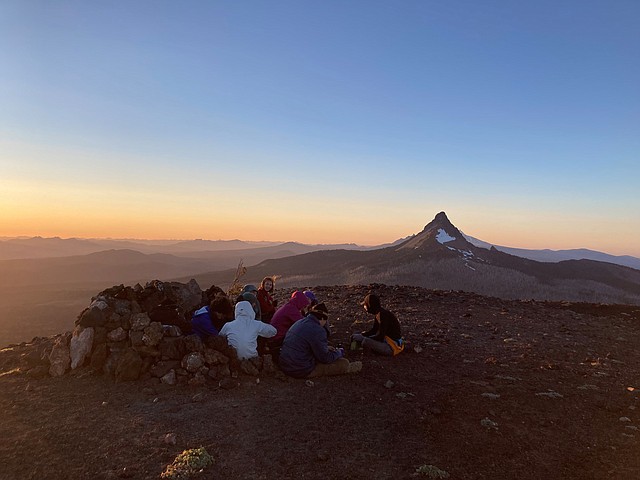 There were, no doubt, hardships over the season. Broken toes, COVID-19 cases in the field, raft flips, pinned boats, thunder and lightning storms, behavioral issues, evacuations, smoky skies, an unbelievable number of mosquitos, staff shortages, food shortages, rattlesnake bites, heat stroke and so on. It seems that the scary and uncomfortable stories are always a bit livelier to tell. 
But I do want to share some words that aren't mine, but rather an email from a student I spent three weeks with, that encapsulates some of the more positive aspects of our challenging time out there.
"I've been thinking A LOT about the trip. As you very well know, that first week all I wanted to do was go home, but now all I want to do is go back to that glacier lake. I think about that lake a lot. I think about all the amazing places we were, and it makes me sad but makes me happy, too. When I am having a hard time, I imagine myself sitting down by that glacier lake or standing on the mossy rocks by the waterfall we found, and I feel more at peace with myself and everything around me. I found myself on our trip. I am glad I can finally live life for myself and not for anyone else. I feel free."
Bellingham native Kayla Heidenreich's outdoor lifestyle column appears monthly. Email: heidenreichmk@gmail.com.