The A-List
A&E calendar: Menacing mics, classic thrillers, fall fests and oyster runs
A curated selection of events from Whatcom and Skagit counties
September 21, 2022 at 5:15 a.m.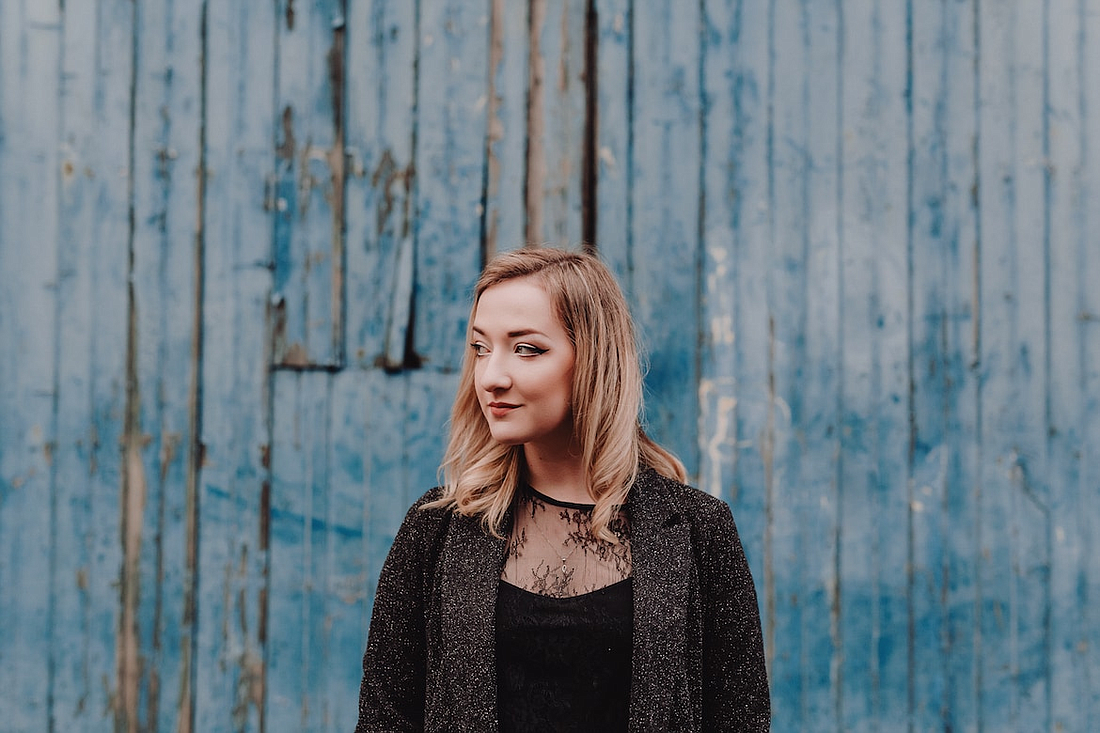 ---
---
Thursday, Sept. 22
The Life and Times of A. Einstein
7:30 p.m., Mount Baker Theatre, 104 N. Commercial St.
Writer and actress Kres Mersky presents this one-woman comedy at 7:30 p.m. Thursday and Friday at the MBT's intimate Walton Theatre. The show examines a day in the life of the legendary scientist as seen through the eyes of his secretary, Ellen. The "science story, women's story, love story and slice of history" kicks off the venue's "Out of the Box" Theatrical Series. Tickets are $39.50–$49.50. Info: mountbakertheatre.com.
Jekyll & Hyde, The Musical
7:30 p.m., The Claire, 655 Front St., Lynden 
Find out what happens when a talented physician inadvertently creates an alternate personality of pure evil who wreaks murderous havoc on the city of London as this sweeping gothic musical continues. Based on Robert Louis Stevenson's classic thriller, see murder and chaos pitted against love and virtue. Tickets are $11–$13; due to its mature content, the show is not recommended for children under the age of 15. Info: theclaire.org. 
Menace on the Mic
8:30–10 p.m., Menace Brewing, 2529 Meridian St. 
Show up by 8:15 p.m. to sign up for this open mic comedy event, which will take place every other Thursday at least through November. Sets are five minutes long, and the venue is wheelchair accessible. Entry is free. Info: menacebrewing.com. 
Friday, Sept. 23
Fall Garage Sale
9 a.m. to 4 p.m, Skagit County Fairgrounds, Mount Vernon 
More than 160 vendors will be on site for this 28th annual event taking place Friday and Saturday at 501 Taylor St. Admission is $4. In addition to perusing antiques and other treasures, there will be food, live music and a car show on Saturday. Info: skagitcounty.net/garagesale. 
Iona Fyfe
7:30 p.m., Lincoln Theatre, Mount Vernon 
One of Scotland's finest young ballad singers brings her big voice to town. Fyfe has been described as "one of the best Scotland has to offer" by Global Music Magazine, and has performed everywhere from the United Kingdom to Germany, Austria, Italy, Switzerland, France, Poland, Australia and Canada. Tickets are $17.50–$25. Info: lincolntheatre.org. 
The Small Glories
7:30 p.m., McIntyre Hall, Mount Vernon
The roots powerhouse duo of Clara Luft and JD Edwards opens up McIntyre Hall's new season. With a stage banter striking a balance between slapstick and sermon, these veteran singer-songwriters have a way of making time disappear, rooms shrink, and audiences feel as though they are right there on the stage with the band. Tickets are $30–$40. Info: mcintyrehall.org. 
Market Week
Today through Sept. 30, Whatcom and Skagit counties 
To close out Eat Local Month, visit farmers markets throughout the week to celebrate the abundance of the season. Suggestions include the Ferndale Public Market (today); Twin Sisters Markets, Anacortes Farmers Market, Lynden Farmers Market, Bellingham Farmers Market, and Mount Vernon Farmers Market (Saturday); and Birchwood Farmers Market, Skagit Valley Farmers Market, and Alger Market (Sunday). Info: sustainableconnections.org/eat-local-month. 
Saturday, Sept. 24
Out of the Darkness 
9 a.m. to noon, Bellingham High School, 2020 Cornwall Ave. 
Join the third annual Out of the Darkness Walk to Fight Suicide, which will begin with a Behavioral Health Fair with resources from across Whatcom County, including PeaceHealth, the Bellingham Vet Center, the Lummi AWARE Project Mad Hope, Animals as Natural Therapy and others. Donations to the walk are used to fund research, create educational programs, advocate for public policy and support survivors. Info: lion.stevencarroll.walk@gmail.com. 
B-Town Fall Fest
10 a.m. to 4 p.m., Skagit River Park, Burlington
Celebrate the season Saturday and Sunday at the park at 1100 S. Skagit St. The family-friendly event will include live music, a makers market, a zucchini car race, a fun zone for kids, a food court and much more. Entry is free and open to all. Info: burlington-chamber.com. 
Sunday, Sept. 25
Oyster Run
8 a.m. to 5 p.m., Commercial Avenue, Anacortes
Motorcycle enthusiasts will want to check out this annual event, which features a motorcycle rally, food and mercy vendors, plus live music and other performances. The event takes place on Commercial Avenue and side streets one block east and one block west from 3rd to 10th streets. Info: anacortes.org. 
Cruisin' for the Cause 
10 a.m. to 3 p.m., Schwab Tire Center, Ferndale 
Show off your ride at this fundraising event, which will include a car show, raffles and vendors. Fees are $15 if you register in advance, $20 at the door. Funds raised will go to Dementia Support Northwest. An awards ceremony takes place at 2 p.m. Info: 360-671-3316. 
History Tour
1–2 p.m., Old City Hall, 121 Prospect St. 
Take a fun, informative tour with a trained docent who will take participants through the building and down to the basement of Whatcom Museum's Old City Hall to see the historic jail rooms, including a padded cell from the days of Prohibition. Participants will learn fun facts, quirky trivia and unique stories about some of the characters who worked in and visited the building. Entry is included with admission. Info: whatcommuseum.org. 
Tuesday, Sept. 27
Lindy at the Leo
6:30–8 p.m., Leopold Crystal Ballroom, 1224 Cornwall Ave. 
B'ham Hop and Pace Trumpet host a weekly "Lindy at the Leo" swing dance at Hotel Leo. Show up at 6:30 p.m. for a drop-in beginner lesson; no partner or experience is necessary. General admission is $8–$10, and proof of vaccination will be required at the door. Masks are optional at this time. Info: bhamhop.com/weekly-dance.
Before heading out to attend in-person happenings, check with individual venues to make sure the event is still taking place as scheduled.
The A-List appears weekly on Wednesdays. To submit an event for consideration, email calendar@cascadiadaily.com.