Transportation
WTA feels inflation's pinch
Transit agency agrees to $300K price hike for buses
September 19, 2022 at 2:45 p.m.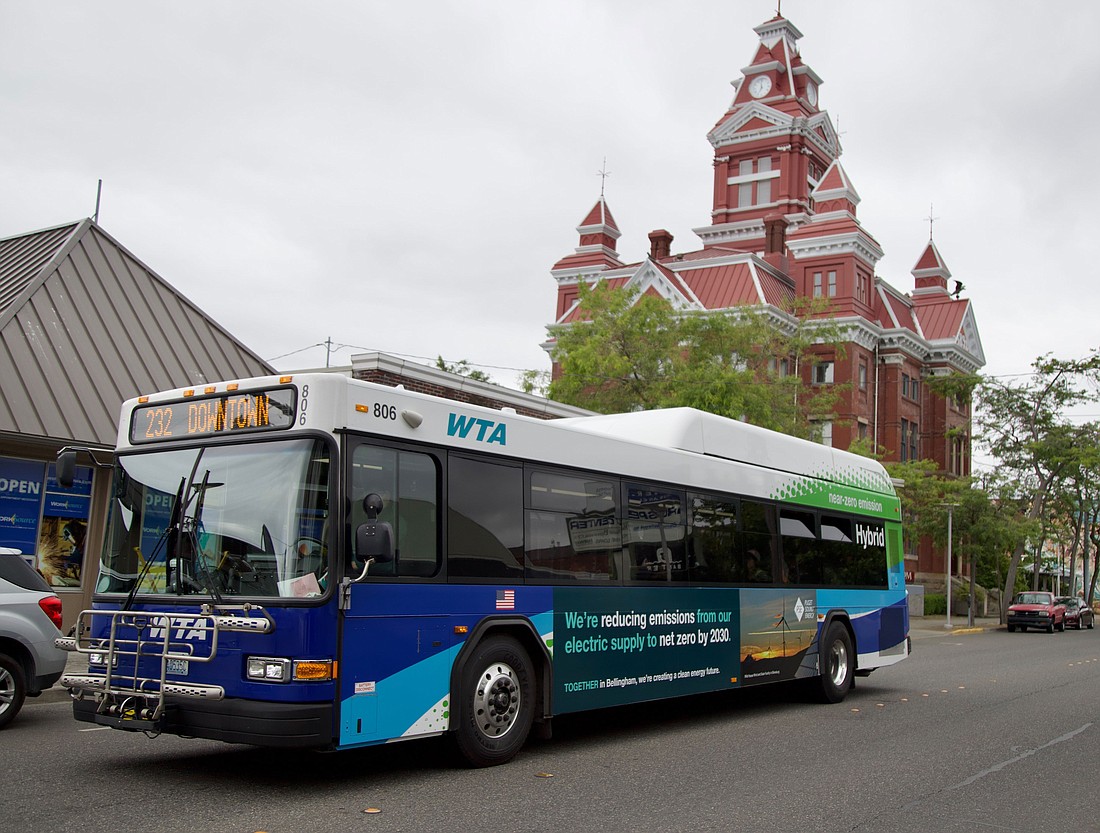 ---
---
Whatcom Transportation Authority accepted a nearly $300,000 price hike for nine new buses, after WTA's manufacturer said supply-chain troubles forced the increase.
In the longer term, high inflation combined with a decade-long decline in ridership is prompting some WTA board members to reconsider how the agency operates.
The board voted unanimously on Sept. 15 to accept a $273,321 price increase, or about 7%, on seven diesel buses the agency ordered in June 2021. Gillig, the manufacturer, cited "unprecedented inflationary pressures" including increases of 70% or more in the price of aluminum, steel and plastics compared to a year ago. 
WTA board members said Gillig had triggered a part of the purchase contract rarely exercised before the COVID-19 pandemic, called the "force majeure" clause. In general, such contract language says parties can't be held responsible for "acts of God" outside of their control.
"I guess I bristle a little that we have a contract, and they're saying it's null and void for some legal reasons," WTA board member and Lynden Mayor Scott Korthuis said during the Sept. 15 meeting. "But we still need the buses."
Since the original contract had some extra contingency dollars built in, WTA expects to pay only $95,425 more for the buses. In addition, the transit agency will pay about $24,000 more for two electric buses ordered with the seven diesels. 
Delivery of the diesel buses is expected later this year, while the two electrics should arrive in early 2023.
Board members also took time Sept. 15 to look at the bigger picture — how best to respond to WTA's own inflationary pressures, especially considering that ridership has been in decline since well before the steep drop-off brought on by the pandemic.
"Our current dollars don't go as far," Finance Director Shonda Shipman told board members on Sept. 15, explaining inflation's effect. "It's costing us more to keep the same level of service on the street."
The inflation rate in the Seattle area was 9% in August, meaning that prices have gone up by that amount since August 2021.
Given WTA's healthy reserves, Korthuis said the agency should avoid making any cuts and absorb inflation's extra cost to maintain service levels.
Board member and Blaine City Council member Eric Davidson agreed with Korthuis in the short term. But on top of the ridership decline during the pandemic, Davidson and other WTA officials are wary of a more systematic decline that began around 2015.
Bus ridership remains persistently low, at 60% of 2019 levels, even as COVID-19 restrictions have been lifted over the past several months. The number of bus trips had already declined about 10% from 2015 to 2019.
"If we're down [40%] in ridership this year, OK, that's fine," Davidson said. "But in three years, if we're still down [40%], is it because there's been significant changes in the area and how people do transit?"
In that case, Davidson said, WTA might want to start ordering buses smaller than the current 40-foot standard.
"Any commercial company would do something like that. They would right-size their industry," Davidson said. "So in the long term, I think it's something that we really need to look at."