Cross Country
Sehome girls XC ready to defend state title
Mariners return six of seven varsity runners
September 19, 2022 at 5:00 a.m.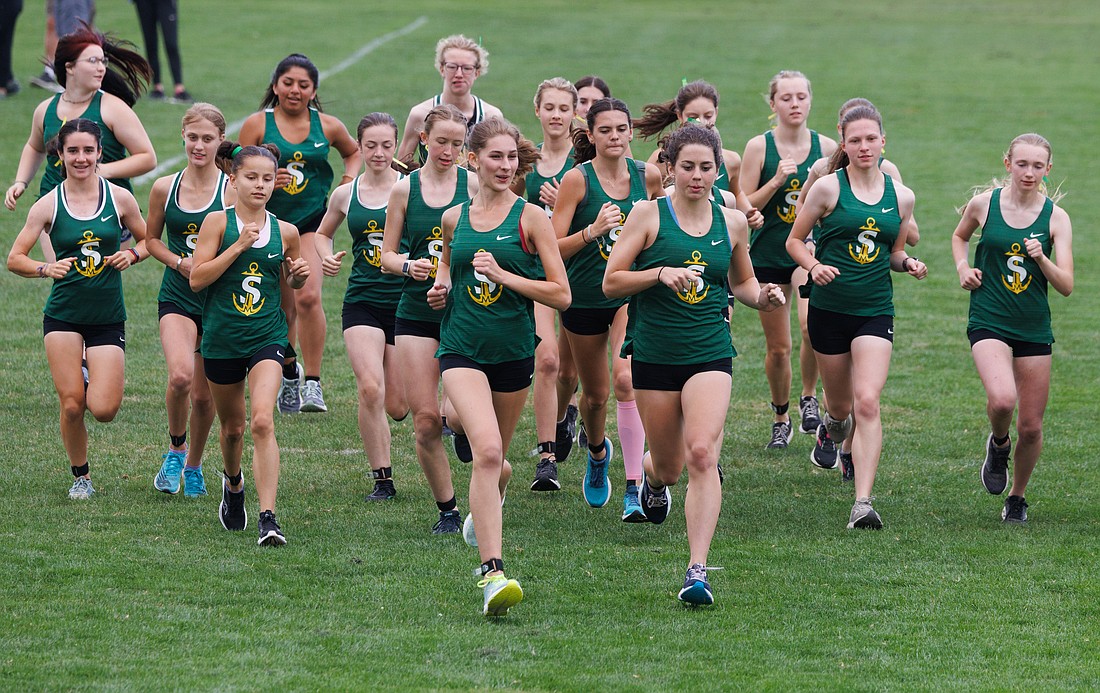 ---
---
Sehome girls cross country coach Kevin Ryan knew it. The Mariners' rival Anacortes knew it. Anyone who had followed the season closely knew it. Sehome was not the favorite to win state in 2021.
"We were not favored," Ryan said. "Anacortes was the heavy favorite all year. Our girls just kept learning every meet and didn't get discouraged."
The Seahawks had torn through Northwest Conference competition last fall en route to the district championship. Sehome wasn't far behind, but it was clear: Anacortes was loaded and primed to take the 2A state championship.
When November 2021 arrived and teams converged at Sun Willows Golf Course in Pasco for the state meet, Ryan had a feeling his team had a chance to pull off an upset.
"We knew we were really deep and our two freshmen [Alivia Hernandez and Gabriella Waltz] were really moving up as the season went along," Ryan said. "The question was: Could we have a few people high enough?"
The first point in the race Ryan knew they had a shot was when the live score came up on the readerboard. Sehome had closed the gap with first-place Anacortes to just three points. There was just one caveat: the Mariners had done the same thing in districts, only to have their comeback bid fended off at the last minute.
It wasn't until about 20 minutes after the last runner crossed the finish line that the final results were announced and Sehome had pulled off the upset by clipping Anacortes by the narrowest of margins: 64-65.
"We just kept closing the gap and closing the gap and pulled off the upset," Ryan said.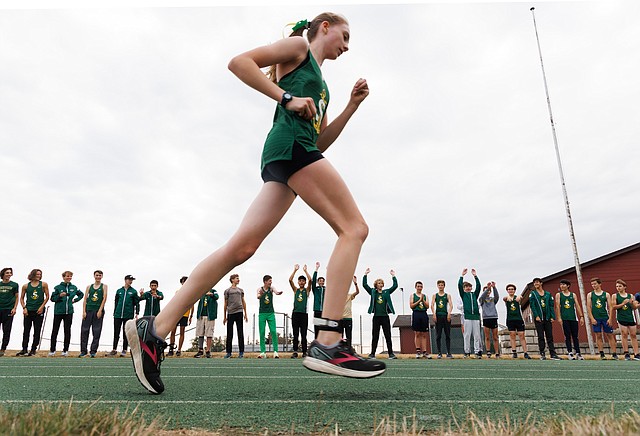 When it was all said and done, all seven of the Mariners' runners had placed in the top 39 — an impressive testament to their depth.
Junior Kaia Szymczak led the way with a seventh-place finish; junior Julie Gill was 14th; junior Evelyn Buetow was 18th; senior Hannah Brown came in 25th; sophomore Marcella Leita finished 30th; and freshmen Hernandez and Waltz went 35th and 39th, respectively.
It was the 11th state title for the Sehome girls, all under Ryan, who first started coaching the Mariners as an assistant in 1995 before taking over as head coach in the early 2000s.
Those titles began with one in 2002, then a stretch of five in a row from 2006–10, three in a row from 2012–14, one in 2017 and finally the 2021 title.
Now, Sehome is primed to run it back and defend its title after losing only one senior, Hannah Brown. One newcomer who could take her spot in the top-7 is sophomore Megan Parnow, a transfer from California who's been running with the Mariners' top girls.
But Ryan isn't ready to crown his team yet. Anacortes brings back four of its top-7 runners, including individual champion and senior Jessica Frydenlund.
"You don't wanna get ahead of yourself and cut corners," Ryan said.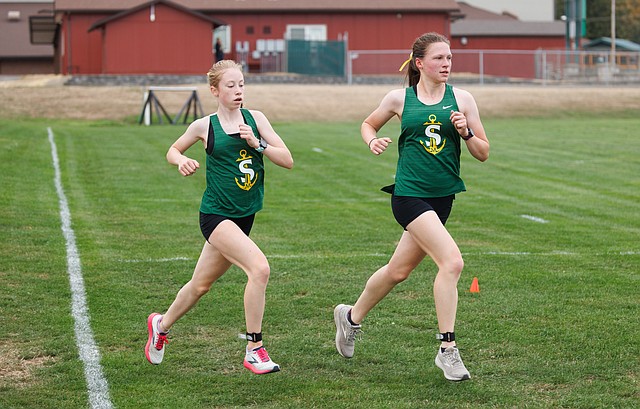 Ryan has his own recipe to keep his teams near the top of the state pecking order, one that's turned the Mariners into perennial contenders and a cross-country dynasty. Every team is its own team. They don't take any recognition from the team before them, rather they create their own destiny.
"That's what's helped us keep our success over years," Ryan said. "You know you have this expectation to continue tradition. I'm looking forward to seeing girls develop as runners this year. They've put a lot of work in. We're gonna get hints early, but you really see that during the back half of the season. You don't want to be too overly focused in season."
The biggest challenge for Ryan this upcoming season is one every coach wishes to have: an insane amount of depth. He estimates the Mariners' eight-through-13 runners would likely be top-7 on any other team in the state. That means five or more talented runners won't get a chance to compete at state for Sehome, even though they're some of the top runners in the state.
"It was a similar situation last year," Ryan said. "It's just keeping the girls focused and keeping positivity. Something I point out that's unique in XC is when you buy in 100 percent for the team, you're taking a risk because you might never get to see your full potential because you're training to be at your best for the state meet. Buying in for the team to be top-7 and be best for the team."
Even then, if Sehome ends up on the podium at state, it's not just because of the seven girls who ran, it's a culmination of the entire team pushing each other to be better day in and day out.
"You've got to look at the team as family," Ryan said. "The reason they know they're all so fast is because they train against each other."
For now, Ryan and the Mariners are working on preparing for the upcoming season. This year's team will forge its own destiny, and how far that ends up taking them depends on how far they're willing to push themselves.
"Obviously we're trying to defend," Ryan said. "They know the pressure is on them. But they do a good job of looking at the big picture. We're going to try not to think about small things early."