Football
Sehome football forfeits Friday night game due to hazing
Contest versus Sedro-Woolley canceled as district conducts investigation
September 19, 2022 at 5:47 p.m.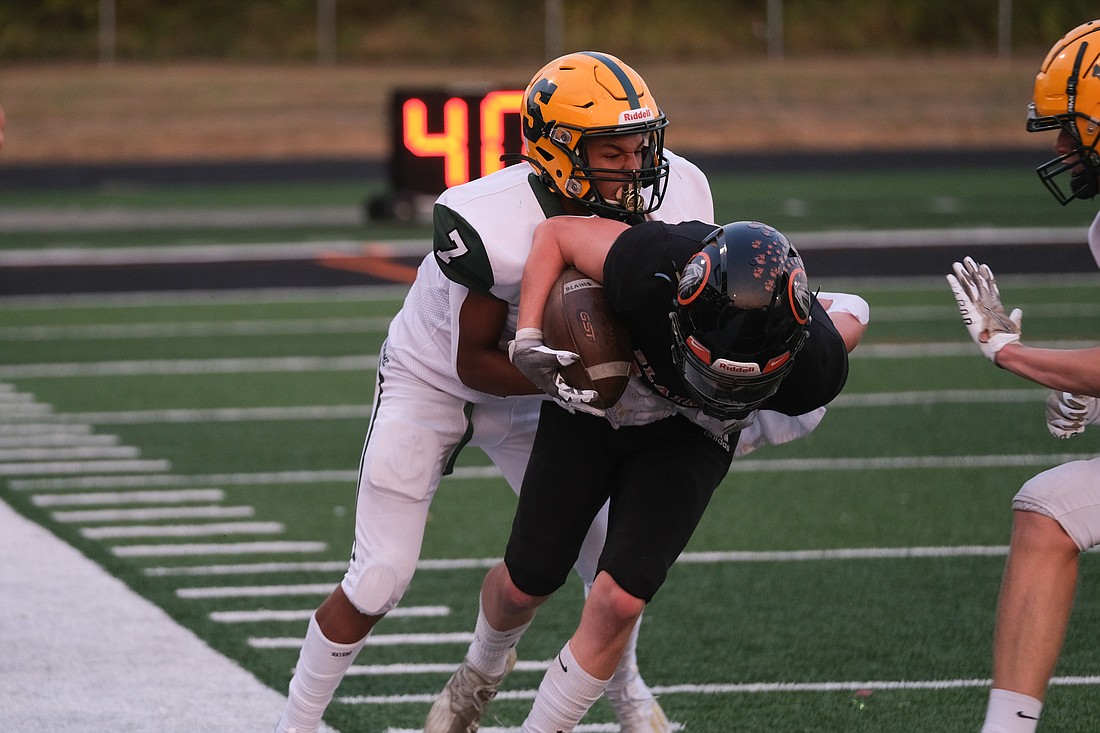 ---
---
Sehome High School forfeited its football game versus Sedro-Woolley on Sept. 16 after multiple code of conduct violations by Sehome's players, said Dana Smith, assistant director of communications for Bellingham Public Schools.
District and school officials investigated "serious, confirmed student behavior that violated our athletic code of conduct and district behavior policies," Smith said in an email. 
The behavior was classified as hazing, which violates the district's harassment, intimidation and bullying policies.
The district will be addressing the issues with the football program directly in both meetings and practices that began Monday.
"Our district, school, coaches and team take this very seriously," Smith said. "Our focus in working with the team is on providing support for players who need it [and] on rebuilding positive team culture. We know that athletics and activities can be amazing opportunities for students to achieve personal and collective goals and to find community and belonging, and we know with work we can build a stronger team and community."
Colin Cushman, Sehome's athletic director, declined to comment. Head football coach Kevin Beason did not respond to multiple requests for comment.
Smith did not comment directly on a question asking if some team members were suspended.
"We are continuing to determine next steps for some of our athletes," Smith said. 
She did not specify if the behavior would affect the remainder of the season, but said "the team is holding practice as scheduled and is preparing for games as scheduled."
Cascadia Daily News will continue to follow this story, and update it as more information becomes available.