Law & Justice
Man arrested after hurling railroad tie piece through cop car
Officers mostly uninjured; car sustained extensive damage
September 19, 2022 at 11:32 a.m.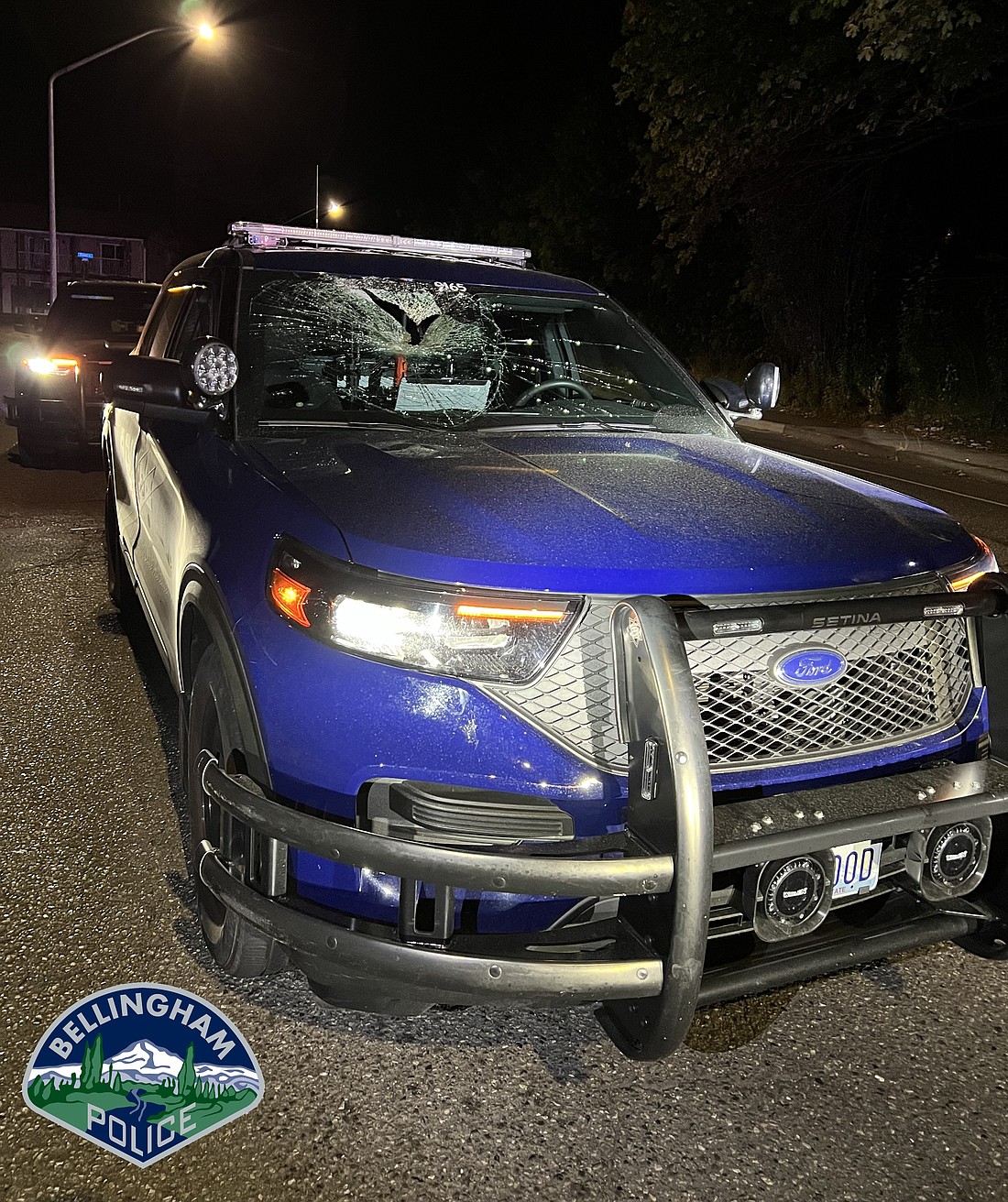 ---
---
A man hurled a 25-pound piece of a railroad tie through the windshield of a moving Bellingham Police patrol car, shattering the glass and nearly striking the two officers inside, early Saturday morning, police said. 
Jacob M. Johnston, 25, was arrested on suspicion of first-degree malicious mischief and second-degree assault and booked into Whatcom County Jail. Johnston also had eight outstanding warrants, including several for fourth-degree assault for similar attacks on strangers, like throwing chairs at two customers in a State Street business.
At around 4:48 a.m., two patrol officers were driving down Lincoln Street toward Fraser Street. As their vehicle approached the intersection, one officer noticed Johnston hunched over the Interstate 5 overpass. Johnston suddenly threw the piece of railroad tie at the patrol car as it drove past, penetrating the windshield and ripping off the rearview mirror, police said.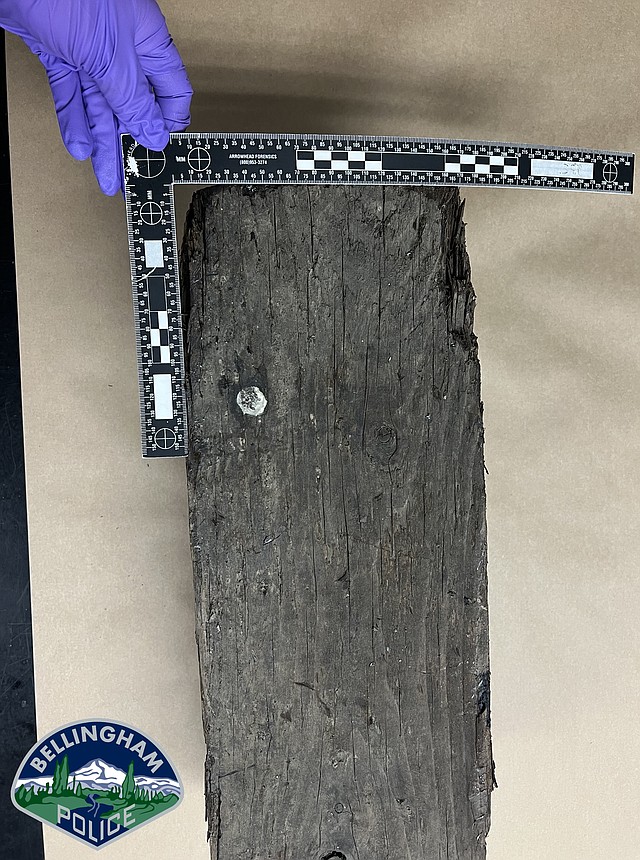 The officers managed to maintain control of the vehicle and turned around to look for Johnston. As soon as backup arrived, Johnston was arrested without incident. 
One officer had a minor cut on his arm, and both officers found glass in their skin, hair and mouth following the incident. The patrol car sustained extensive damage to the windshield, mirror and hood, and was taken out of service for repairs, police said.
Johnston was contacted by Bellingham Police 12 times in 2021 and arrested six times. In 2022, Bellingham Police have contacted him 26 times and arrested him 15 times. 
"He remains a danger to the public as has been randomly assaulting innocent people, throws rocks and objects at cars, which culminated with him hurling a railroad tie at a passing car on 9-17-22," Bellingham Police Lt. Claudia Murphy said in an email.