Tennis
Sehome boys tennis soars past Bellingham to remain unbeaten
Mariners cruise to 6-1 victory
September 17, 2022 at 11:11 a.m.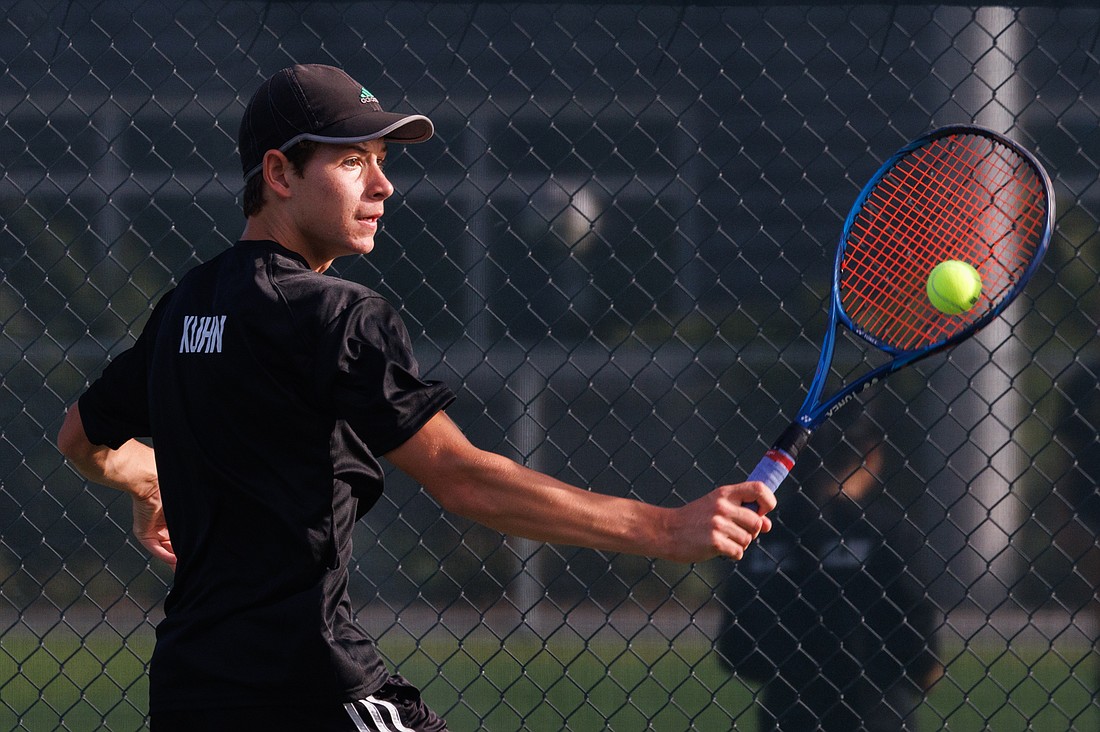 ---
---
Sehome boys tennis swept all three doubles matches and three of four singles matches to claim a 6-1 victory at home against crosstown rival Bellingham on Friday.
The undefeated Mariners' first singles duo of seniors Calvin Kraynak and Whitt Greshman, second doubles duo Harley Kaiser (freshman) and Baker Kelling (senior), and third doubles team of Ben Peterson (senior) and Zach Behrends (junior ) all picked up convincing victories.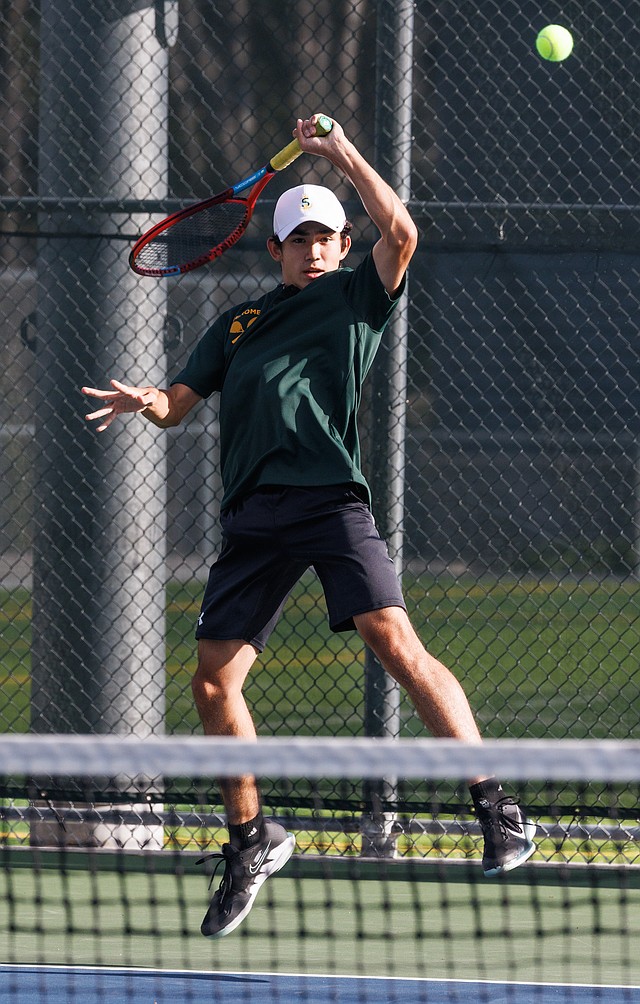 "Fans from both schools enjoyed exciting doubles contests with aggressive net play and poaching," Sehome coach Tom Sloane said.
Kraynak and Gresham cruised to a 6-1, 6-1 victory over Bellingham seniors Lucas Malnor and Shay Blum in No. 1 doubles. Kaiser and Kelling also flew to 6-1, 6-1 victories in their No. 2 doubles match over Bellingham seniors Reed Saling and Finn Burwell.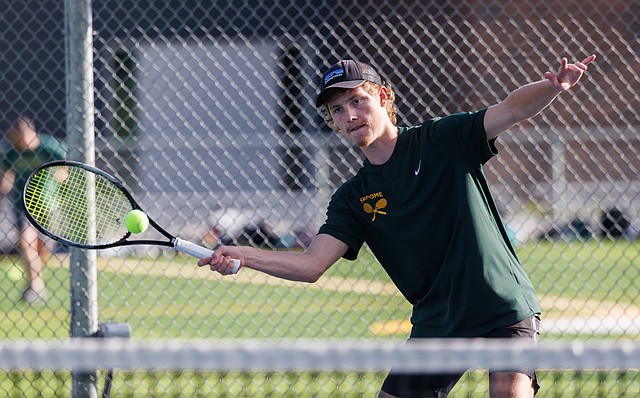 "Second doubles played a great team match; perhaps their best of the season," Sloane said.
In third doubles, Peterson and Behrends completed the Mariners' doubles sweep with a 6-2, 6-1 victory over Bellingham sophomores Nate Lyon and Caleb Imboch.
The singles side was more of a back-and-forth battle, with Sehome staking wins in first, second and third singles, and Bellingham taking the fourth singles match.
In No. 1 singles, Sehome sophomore Zach Chai defeated Bellingham sophomore Jacob Kuhn, 6-4, 6–0.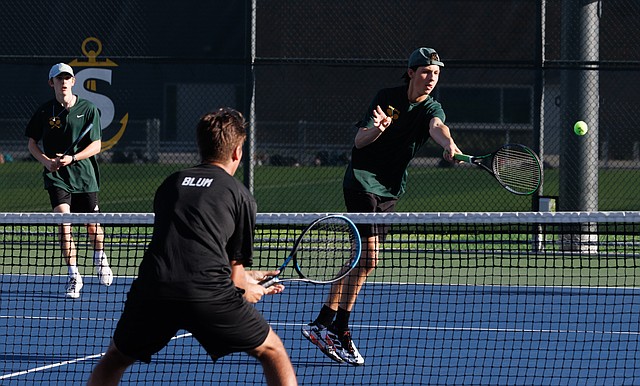 "[Chai] overcame a slow start to win in two sets," Sloane said. "Singles matches were good battles with the opponent and the wind."
In No. 2 singles, Sehome senior Nathan Gruman captured a 6-1, 6-4 win over Bellingham junior Zach Lyne. In No. 3 singles, Sehome sophomore Jai Yoon Lee battled to a 6-3, 6-1 win over Bellingham senior Henry Cierebiej.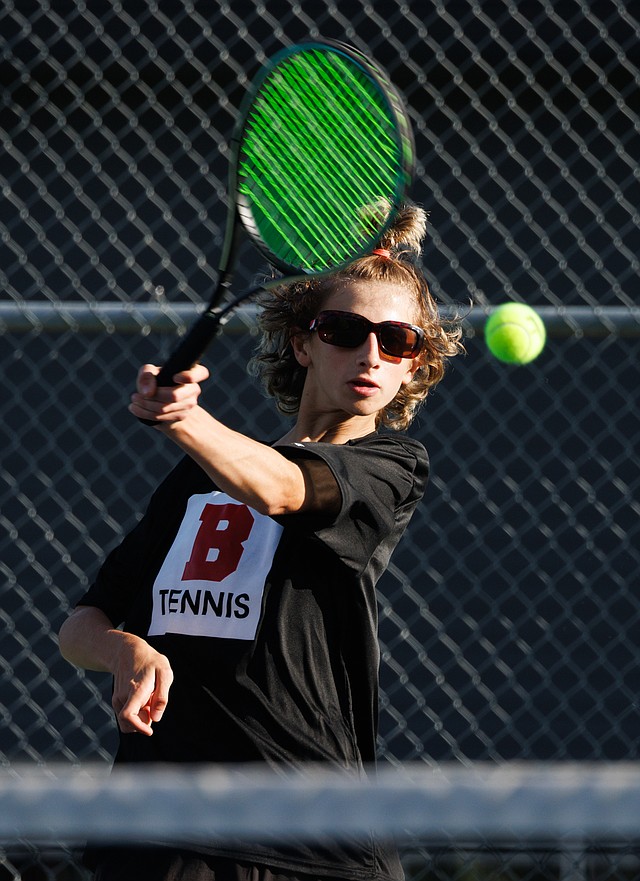 Bellingham's lone victory came when senior Nate Hadley fought out a 1-6, 7-5, 10-4 victory over Sehome freshman Justin Barras in fourth singles.
"It's always a classic when Sehome and Bellingham play," Sloane said. "The match was much closer than the score line shows."
Sehome (4-0) next heads to Lakewood for a 4 p.m. match on Monday. Bellingham (2-1) hosts Oak Harbor at 2 p.m. on Tuesday.
"Our team has been playing and practicing well, and we will continue to try to improve in stroke mechanics, strategic thinking and mental toughness, like we always do," Bellingham coach Steve Chronister said. "Sehome has a very good team; the strongest team we have played thus far."