Community
Salmon on front stage at SeaFeast '22
Thousands celebrate Bellingham's maritime heritage
September 17, 2022 at 6:29 p.m.
|
Updated September 19, 2022 at 5:54 p.m.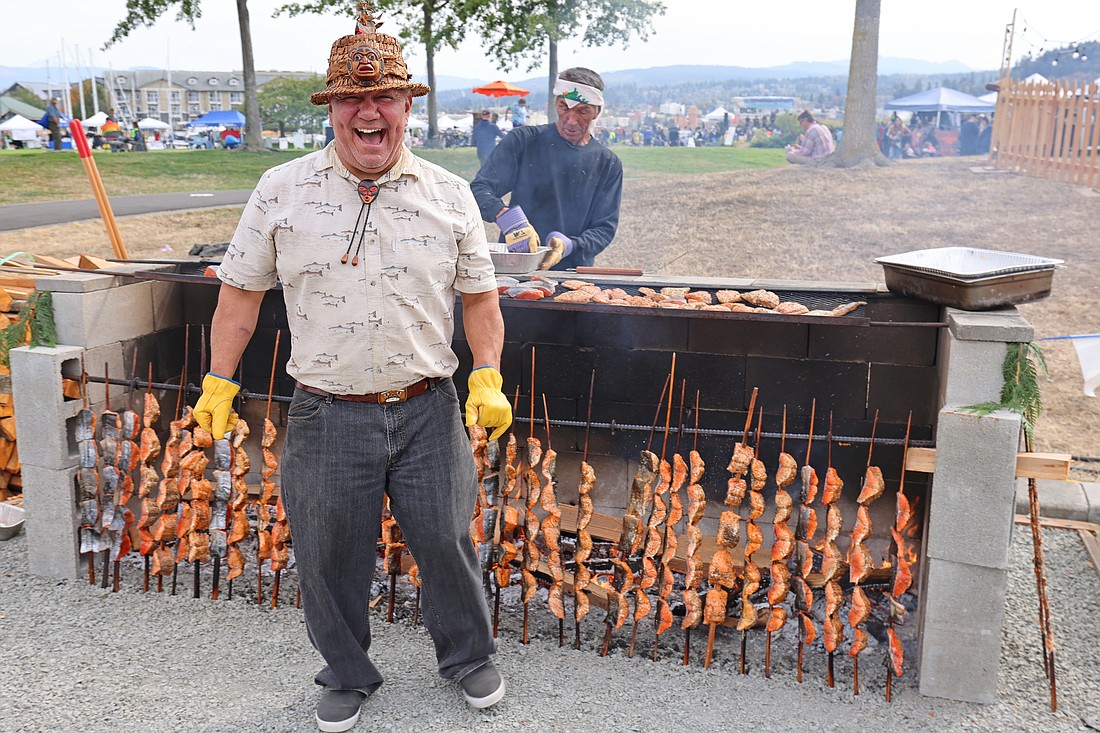 ---
---
Bellingham's annual late-summer SeaFeast Festival is a celebration of the town's maritime heritage. But this year, more than ever, it was about salmon.
Hefty Samish River kings were being dropped into bags and fileted for customers by merchants from the Lummi Nation. Canned salmon was going fast at other food booths, and the line for alder-fire-grilled salmon by the Lummis was long all afternoon — a boon to the tribe's ongoing efforts to raise funds for a Lummi fisherman's memorial.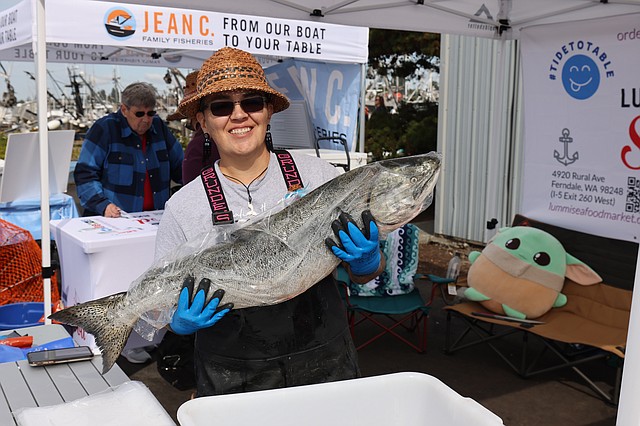 Many of the educational and government booths on hand were focused on clean water efforts to protect the Northwest's iconic fish, many of the wild stocks of which are threatened or endangered.
Not all participants were on hand to celebrate the seafood industry. One small group of protesters stood silent vigil at the event, objecting to the killing of marine life. 
SeaFeast, which spreads across Zuanich Point Park at Squalicum Harbor, has evolved over the years, morphing from a dual educational and celebratory event to one that's more celebratory, without former displays such as working fishing boats. But many private companies involved in maritime pursuits and public agencies working to keep streams and bays clean were on hand Saturday, talking up the crowds and dispensing literature.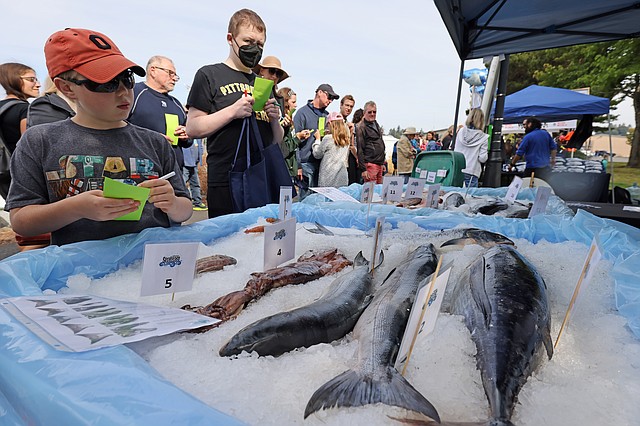 Attendance is difficult to gauge at an event with multiple access points, but SeaFeast officials estimated a crowd in excess of 8,000, a significant increase from last year. Parking lots throughout the area were filled throughout the day. A series of harbor tours and tours of the nearby All American Marine shipbuilding plant were filled to capacity. 
SeaFeast, a free event, takes place on the third weekend of September every year.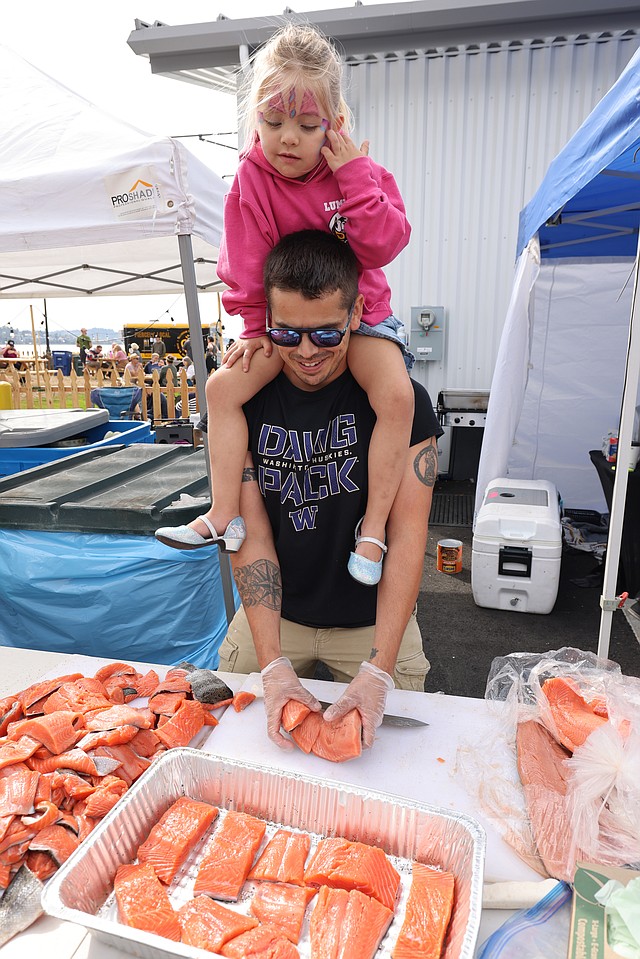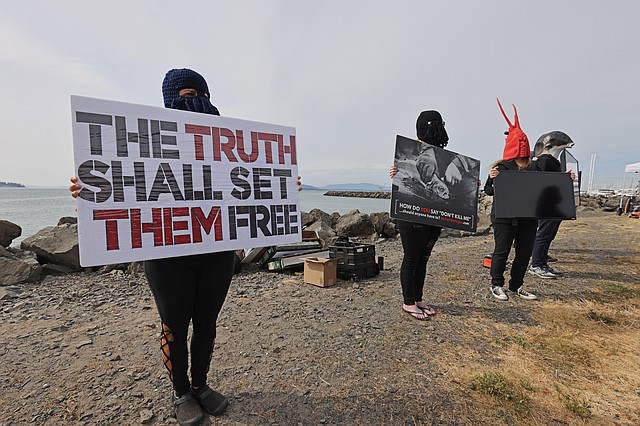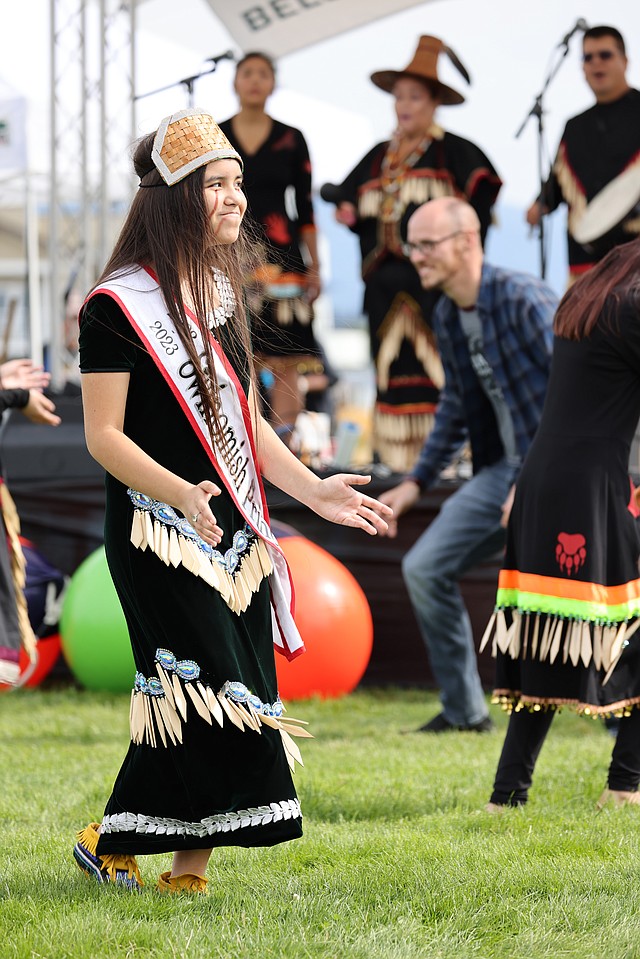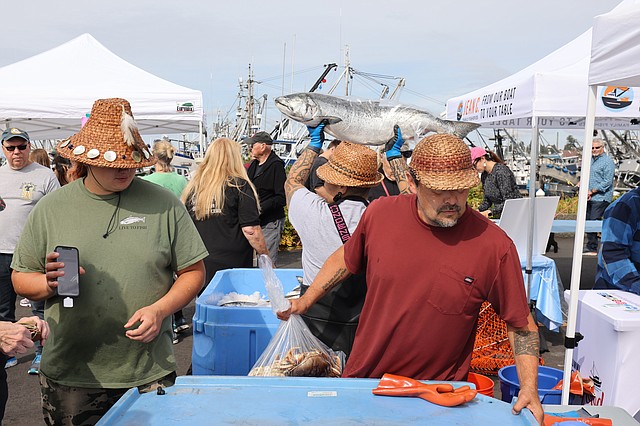 A previous version of this story misspelled Tabitha Jefferson-Ayosa's name in a photo caption. The story was updated to reflect this change on Sept. 19 at 5:54 p.m. The Cascadia Daily News regrets the error.