Volleyball
Meridian volleyball looks to build off last season's success
Following third-place trophy last season, the Trojans are hungry for more
September 15, 2022 at 5:00 a.m.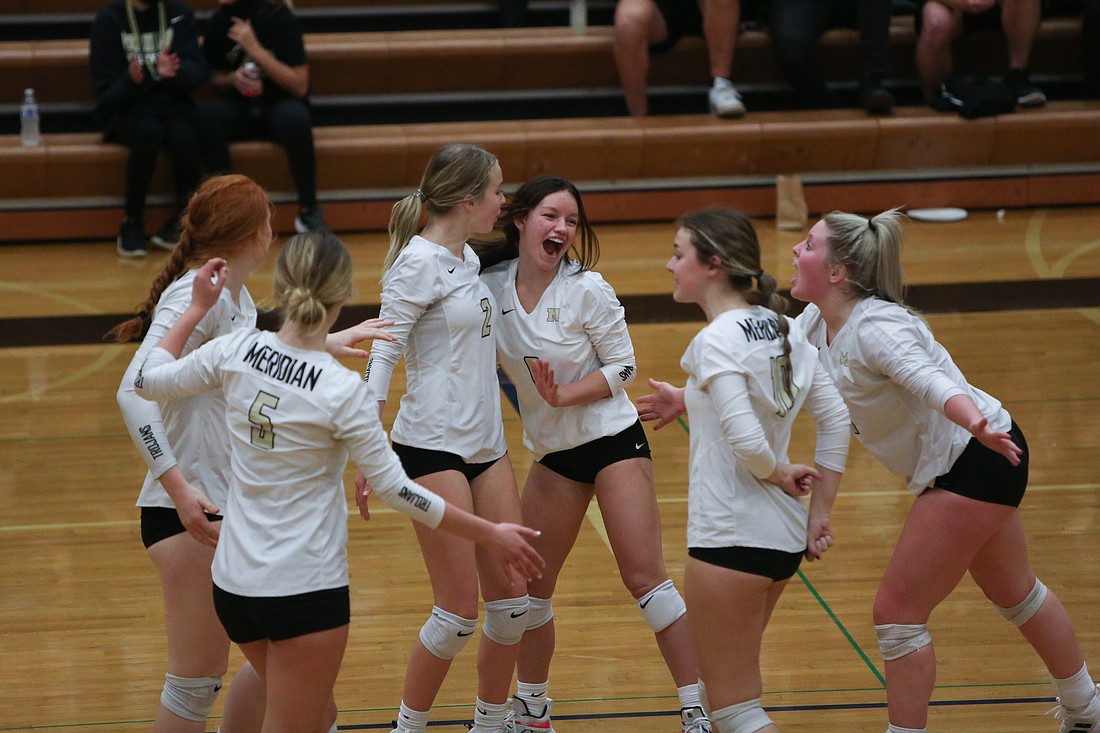 ---
---
Watching the Meridian volleyball team compete last year was a treat to anyone in attendance.
The Trojans rattled off 12 straight wins to start their season and were without a doubt the best team in the 1A Northwest Conference. They later proved themselves as one of the best in the state, placing third at the Class 1A state tournament.
Nearly a year later, Meridian head coach Shannon Claeys still knows just how special last season was.
"Getting back to state was quite the accomplishment, but winning games and getting so close to playing in a state championship was pretty exciting for us," Claeys said. "I think, also, just having it be that first real season back since COVID — it just made it that much more special to come in every day, have a normal practice and play all of our games. The icing on the top was getting the third-place trophy."
Claeys attributed that kind of team success to a group of players that had not only an incredible amount of talent but also chemistry on the court.
"[Last year's team] was such a talented group that worked hard, played a lot of volleyball growing up and were just hard workers and really good volleyball players," Claeys said. "They were great all around and we're going to have big shoes to fill this year."
Last year's group was undoubtedly remarkable and this year's team has the task of trying to not only repeat that same success but also build off it.
Meridian was led by four seniors in 2021 but has six this year who Claeys said are ready for the challenge after contributing the last couple of seasons.
"I think we're going to be successful this year," Claeys said. "We have such hard workers and good kids. I'm super excited about this group. They're all such fun kids to coach and good volleyball players to top it off."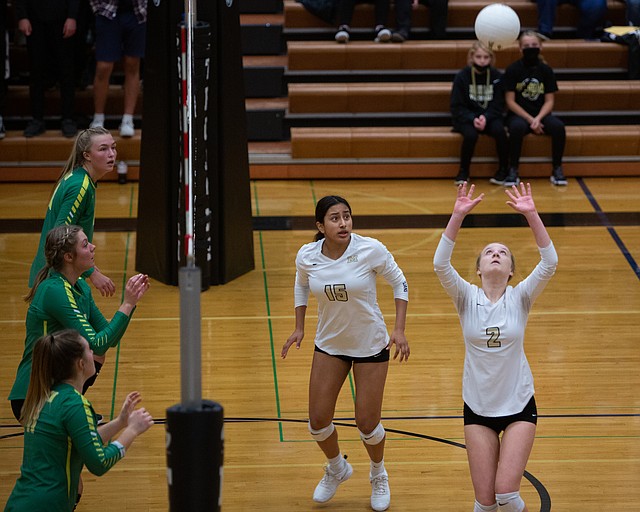 Stepping into primary roles this year will be seniors Avery Neal, Jessica Pounder, Hayden Claeys and junior Emry Claeys, the youngest daughters of head coach Shannon Claeys.
Neal, who has typically played in the back row the last three years, is making a switch to the front lines at outside hitter this season.
"I'm excited to just try it out and see how I can help my team in that way because we're going to need new people to step up since those seniors are gone," Neal said. "I'm excited to play opposite Emry [Claeys] because she's a great, explosive hitter. I think it's going to be really fun to try new things."
After watching them compete at team camps this summer, Shannon Claeys said she thinks it's going to be a fun season.
"We went to the Central [Washington University] tournament and played some really tough teams and had some good success," she said. "We made it up into the gold bracket and hung with a lot of those teams and beat some good teams, as well. It was exciting for them to see like, 'Hey, this is a totally different feel for our team, but we are still going to be competitors and still going to compete every game.'"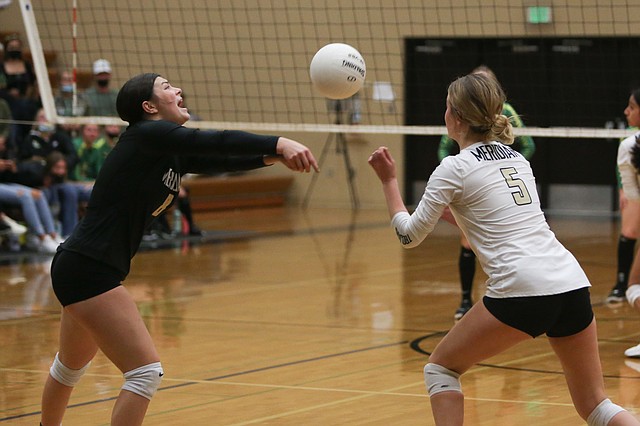 Even though nearly everyone is taking on a new role this year, Shannon doesn't expect it to take long for everyone to get comfortable.
In the spring, the team met without last year's seniors and started establishing roles. 
"As the season starts, those roles are kind of set in a way and it's up to them — if they don't like the role they're in — to change it. Those roles strengthen or might change as the season goes on," Shannon said.
Neal said last year's seniors were a great group to learn from and it's going to be hard to rebuild without them, but they already know the type of team they want to be this year.
"Our thing has always been defense. We're not huge hitters," she said. "We're really just trying to key in on our defense this year which should help for a good run."
The bar is set for Meridian this year and the goal is simple: Get back to the state tournament. If the Trojans want to accomplish that, they just have to keep things simple.
"Take it one day at a time, one practice at a time and try to improve and get better each time we're on the court, whether it's in a game — win or lose," Shannon said. "The season is important, but you want to be doing your best at the end of the season. Having that mindset of, 'Losses and setbacks are going to make us stronger as long as we're competing where we want to compete at the end of the season.'"
Meridian opened its 2022 season Sept. 6, hosting five other schools for the Meridian Volleyball Jamboree.