WTD?
What's the Deal With: The ASB Trail?
Path offers beautiful views, but beware the water
September 14, 2022 at 5:45 a.m.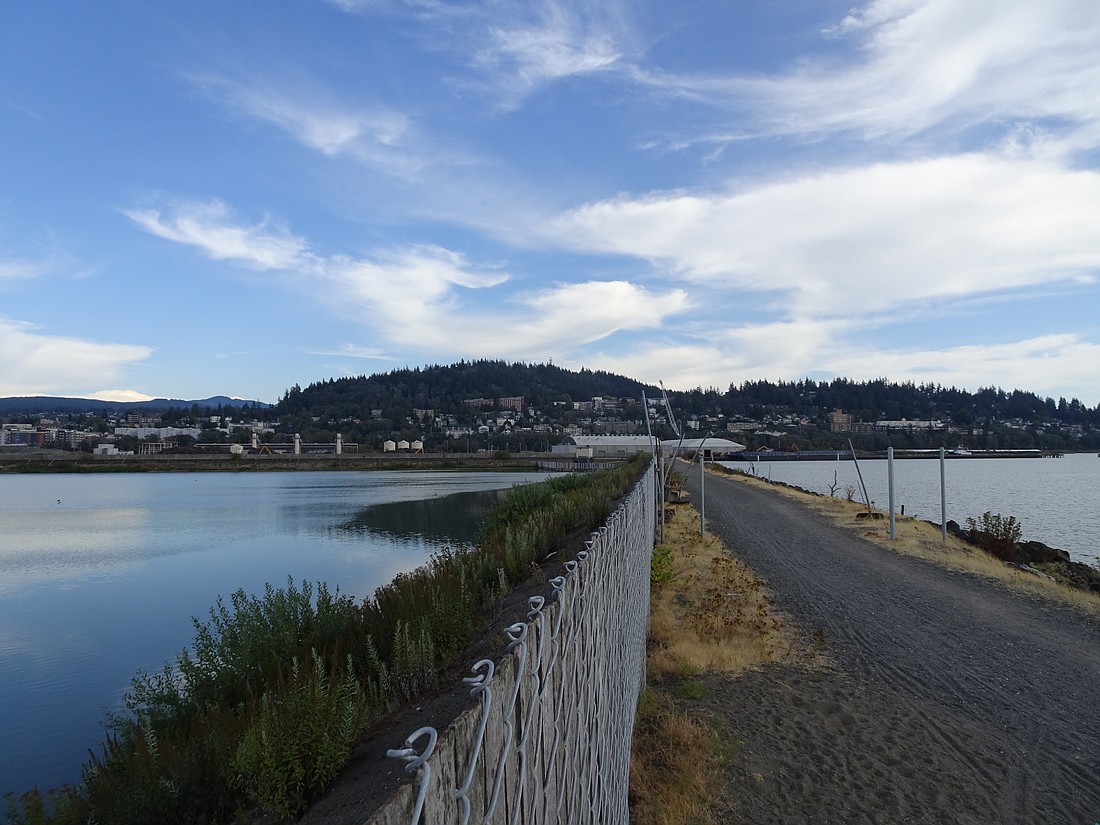 ---
---
One of the most sweeping views of Bellingham Bay can be found from the roughly mile-long ASB Trail, just off Roeder Avenue. 
The path juts out into the bay, affording strollers views of Western Washington University, Fairhaven, the San Juan Islands and nearby Zuanich Point Park.
But the vistas on the other side are considerably less scenic — namely a tall fence, beyond which lies a 28-acre holding pool for polluted water. Signs on either side warn of dangerous pollution.
The ASB trail wraps along the breakwater of its trapezoidal namesake, the Georgia-Pacific Aeration Stabilization Basin, on three sides. The basin was originally constructed in 1979 to treat wastewater from Georgia-Pacific's waterfront pulp mill. Georgia-Pacific ceased operations in 2007, and the lagoon is now operated by the Port of Bellingham and is used to treat stormwater.
Industrial activity has left the basin and its surroundings heavily contaminated, and it is one of several sites that Washington's Department of Ecology is working to clean up.  
The trail around the edge of the ASB was built in 2015, making it one of the newest additions to Bellingham's trail system. A number of uses for the basin have been proposed for when the pollution is removed. 
The Port of Bellingham has suggested that half of the basin could be filled in and made into public space, or that the basin's breakwater could be opened and the pool converted into a protected marina. 
WTD runs on Wednesdays. Have a suggestion for a "What's the Deal With?" inquiry? Email us at newstips@cascadiadaily.com.